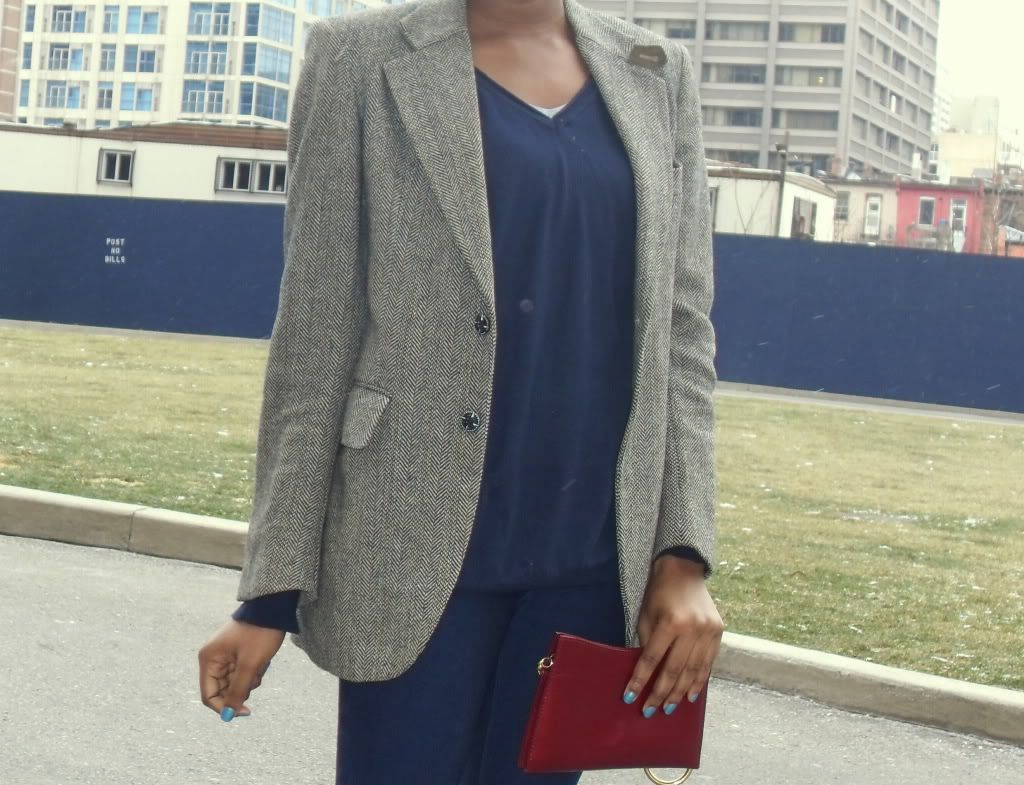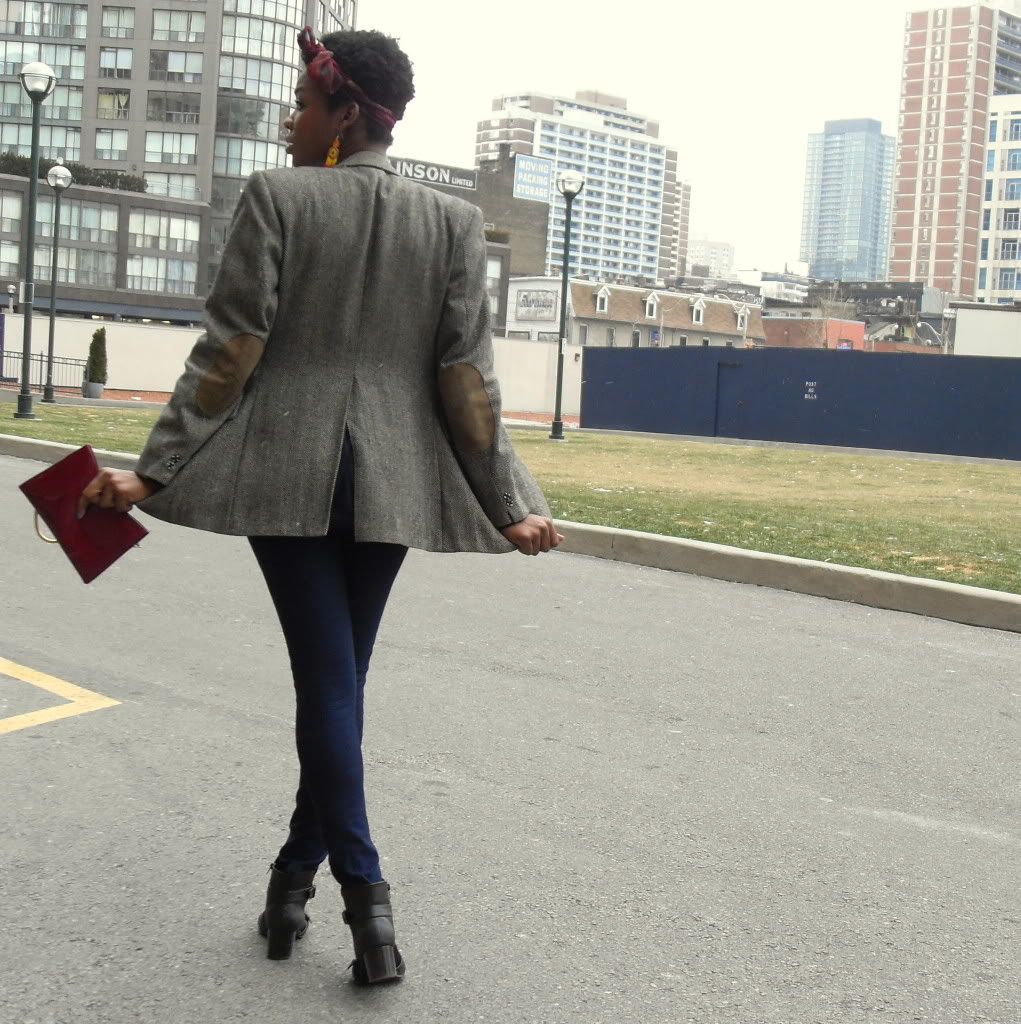 I talked about my new found appreciation for tweed a while back
here
, and it only seems to have grown since then. My dad left this blazer behind during his last trip and I have so graciously adopted it into my closet, wearing it everyday without fail. I had been looking around for something like it but had no luck in the shops around here (or maybe I didn't search hard enough?). I can't help but think that the blazer just wouldn't look the same without the suede elbow patches. I've been highly tempted to
sew an elbow patch
onto all my blazers now. Suede or leather, no matter. Wise move?
Exam in a few days. I should be studying, but I've been doing anything but. Choosing instead to spend countless hours lost in cyberspace all in the name of "Christmas shopping", all under the guise of a study break. Say, is it still a study break when you've spent more hours on break than you actually did studying? I'm in need of a massive shove up the bum that would send me flying right on over to my study desk. Any takers?
Happy Friday! Any plans for the weekend? Looks like I'm going to have to live vicariously through you all.