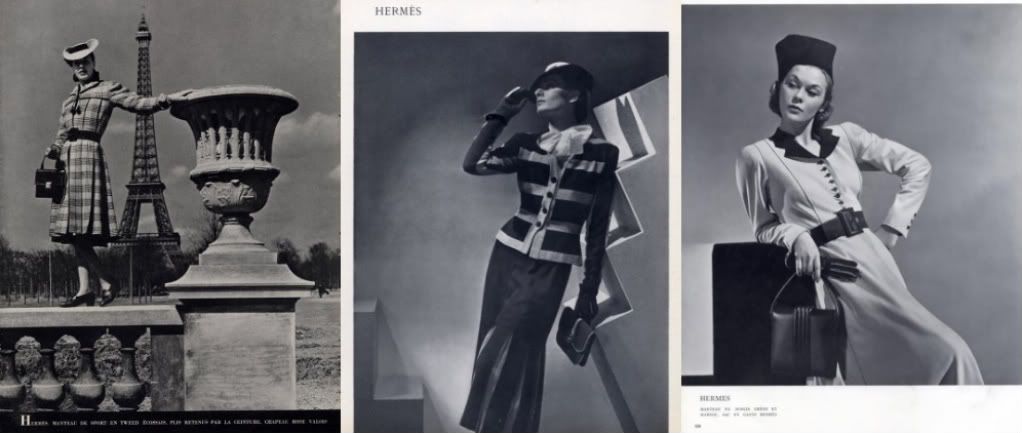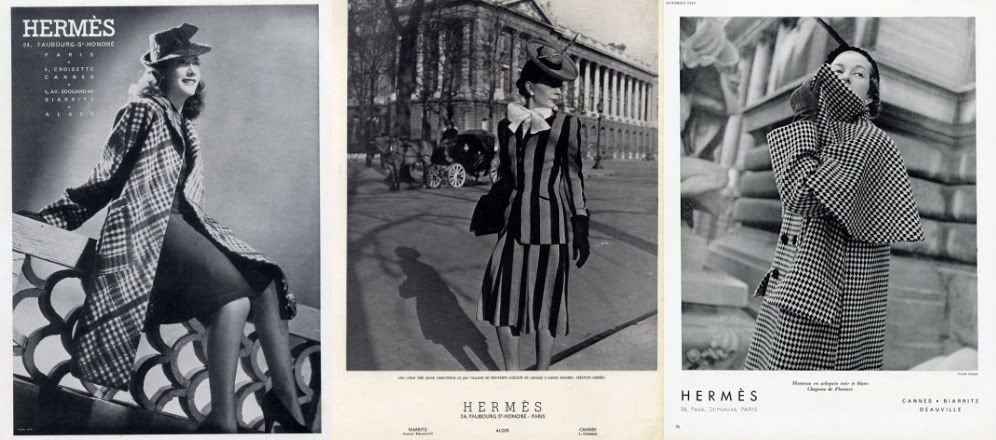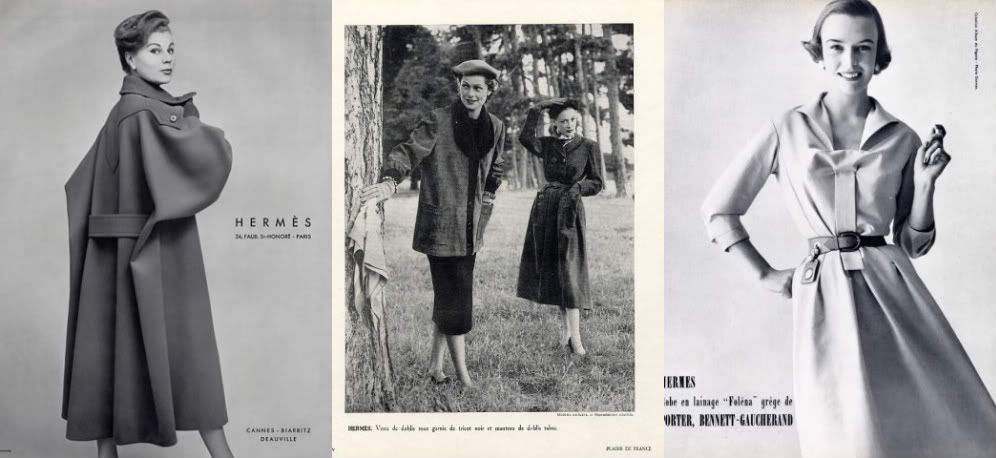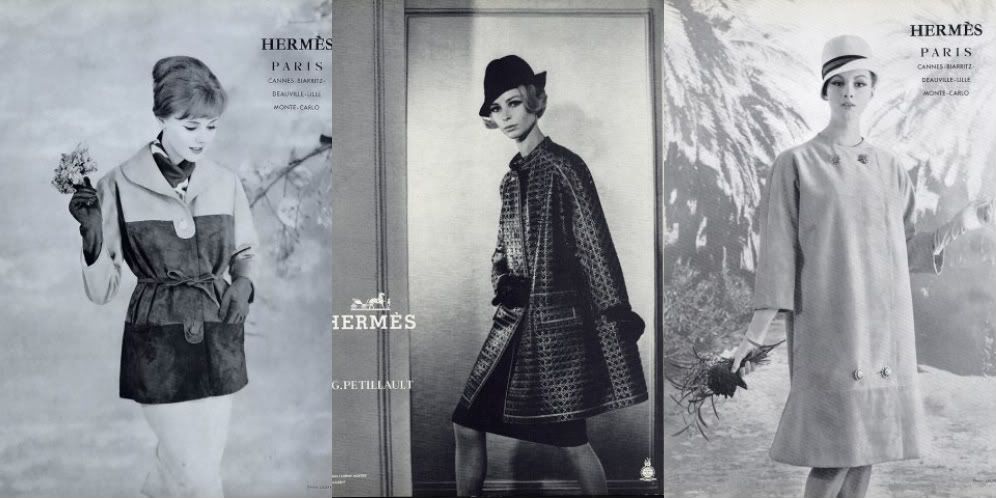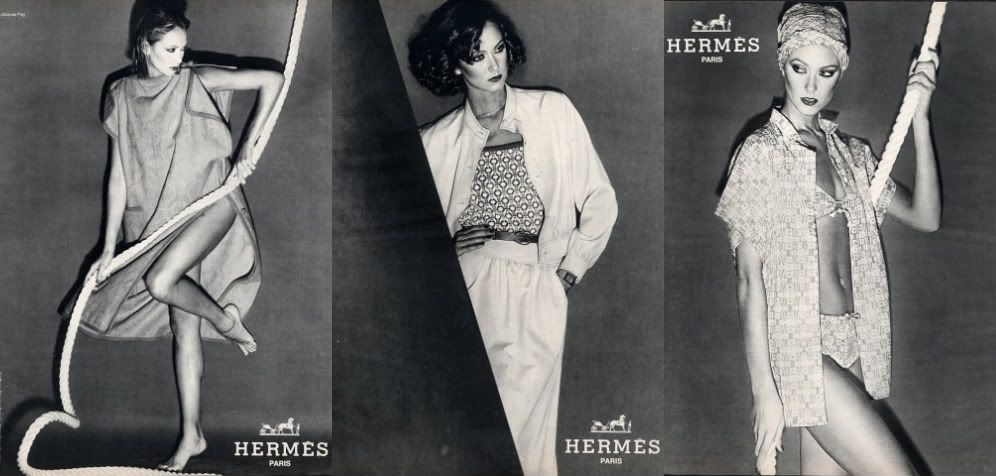 Hermès J'Aime Mon Carré pop-up shop came to Toronto a few weeks ago, and as much as I wanted to, I didn't get to see it; neither did I get to conquer. Mais, c'est la vie. In place of appreciating the art of tailoring and print of those silky scarves, I've decided instead, to take a look back through the hermès vintage archive.
I had a little "my goodness" hermès moment once
here
before, but not quite like the one I had once I started noticing a trend with these campaigns over the years. Forget about the elusive birkin bag for a second (although, it would be a tremendous gift to receive this Christmas non?), and let's talk about how refined and unpretentious these photos look. Take a browse through, and I guarantee they will speak to you, unless you're not a fan of hearing from inanimate objects in which case I digress.
Back to my point. What are the photos saying? Well, there's the so called "new length" skirts of the 30s that people are tripping over themselves for now, I spot a camel coat in the 50s that's currently suffocating the life out of us in stores today, and isn't that the 60s cape people are going gaga over? (myself included of course). The point here is that synonymous with hermès is an air of effortless elegance and timelessness to be reckoned with. Now, let's play a guessing game shall we. From these photos, can you predict what all the rage will be in a few years time?
By the way, J'ai fini l'examen. Thanks for sticking with me, especially you
Emily
and
Jude
. You girlies kept dropping by with warm comments regardless of whether or not I reciprocated. Such gems! Now I have plenty of time on my hands to politely harass all your blogs ;) Right after I wake up from a not-so-quick nap that could possibly turn into a full blown slumber.
Either way, I'll be seeing you all very soon!