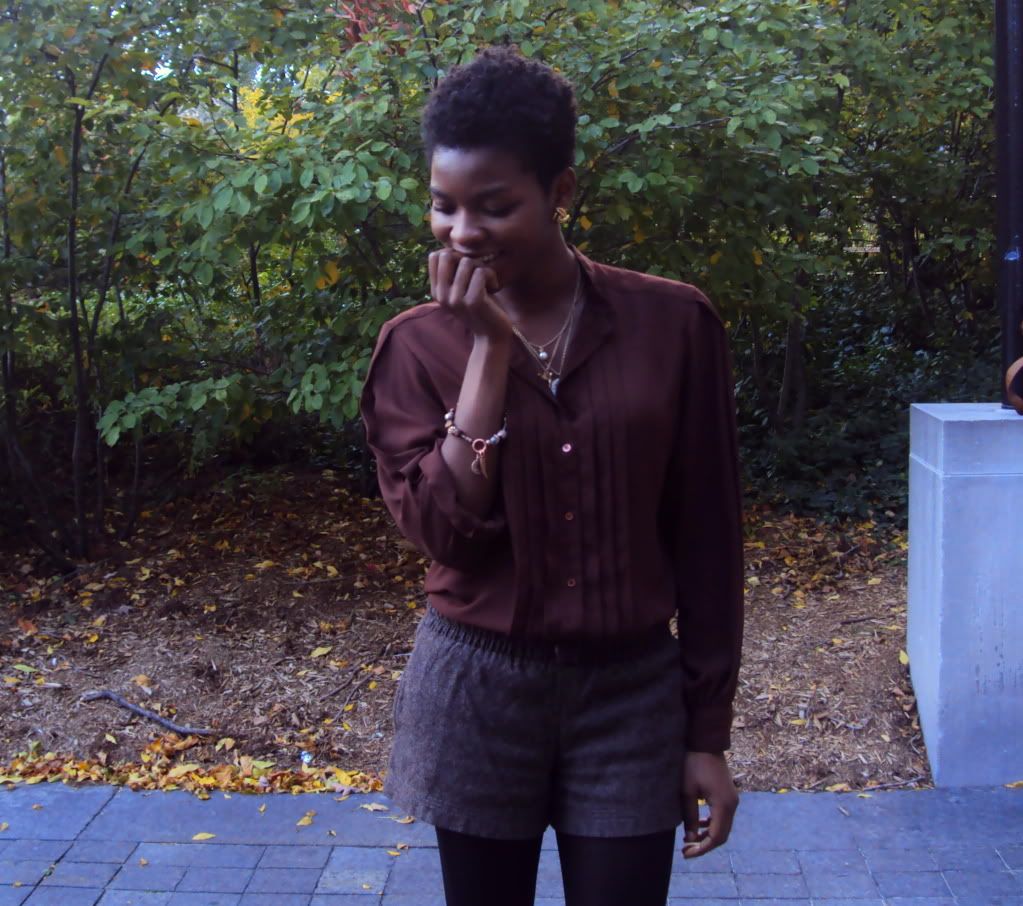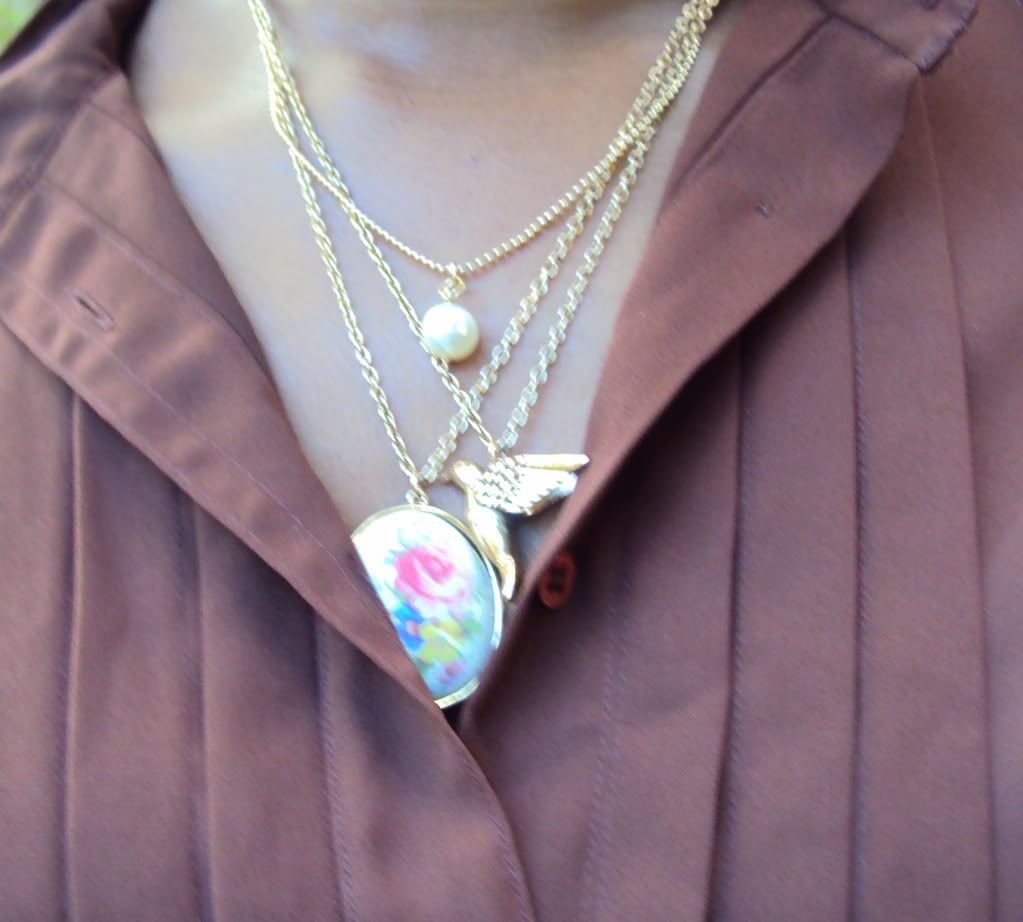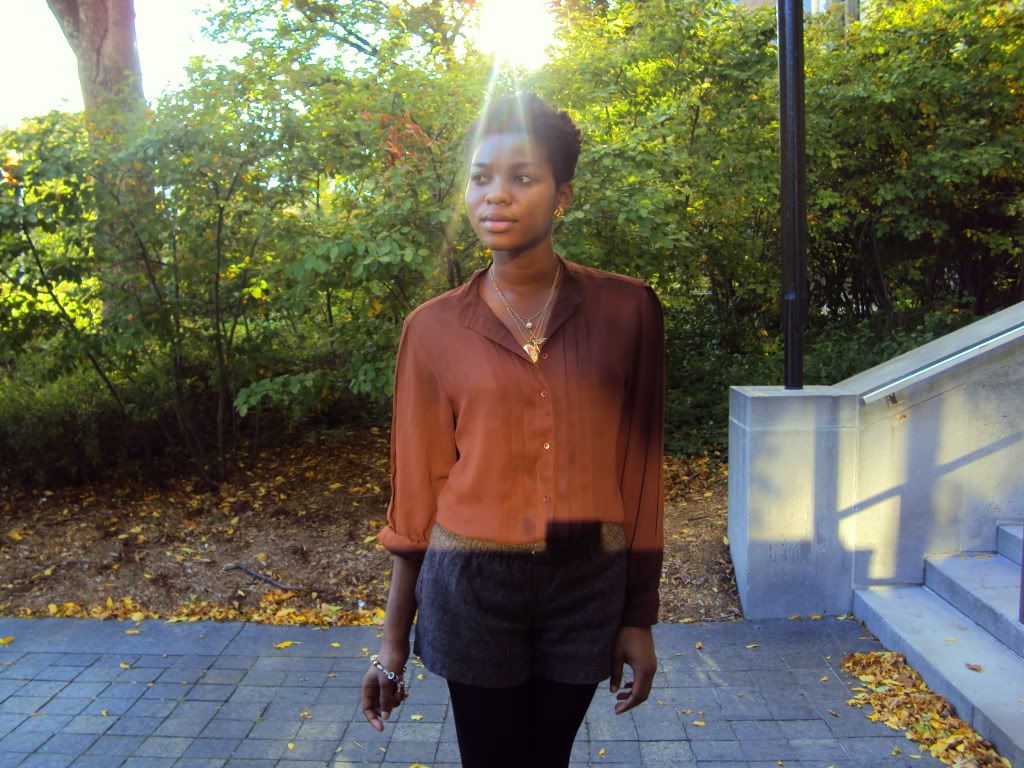 When I think of tweed, I think of menswear in the countryside. The image of someone horse riding in their tweed trousers, vest and hat often comes to mind. Coco Chanel's design of tweed suits and collarless jackets in the 1950s and 60s took the fabric from countryside menswear to classic women's apparel in towns and cities. After seeing the
J. Crew Fall 2010 ready to wear
collection a while back, I gained a new found appreciation for tweed, and I've kept my eyes peeled for different pieces since then.
I was quite pleased when I found these shorts in a thrift shop a few weeks ago. Paired with a vintage blouse. I love silk fabric and the narrow pleats running down the front. And I never truly saw what was wrong with mixing black and brown, which is why I've paired the shorts with black cut-out leggings and pumps.
Past 32 hours in summation: Toronto was terribly cold and crowded for nuit blanche, my brain is saturated with interior design ideas for my new flat, and my heart goes out to Sterling Cooper Draper Pryce. How was your weekend?!