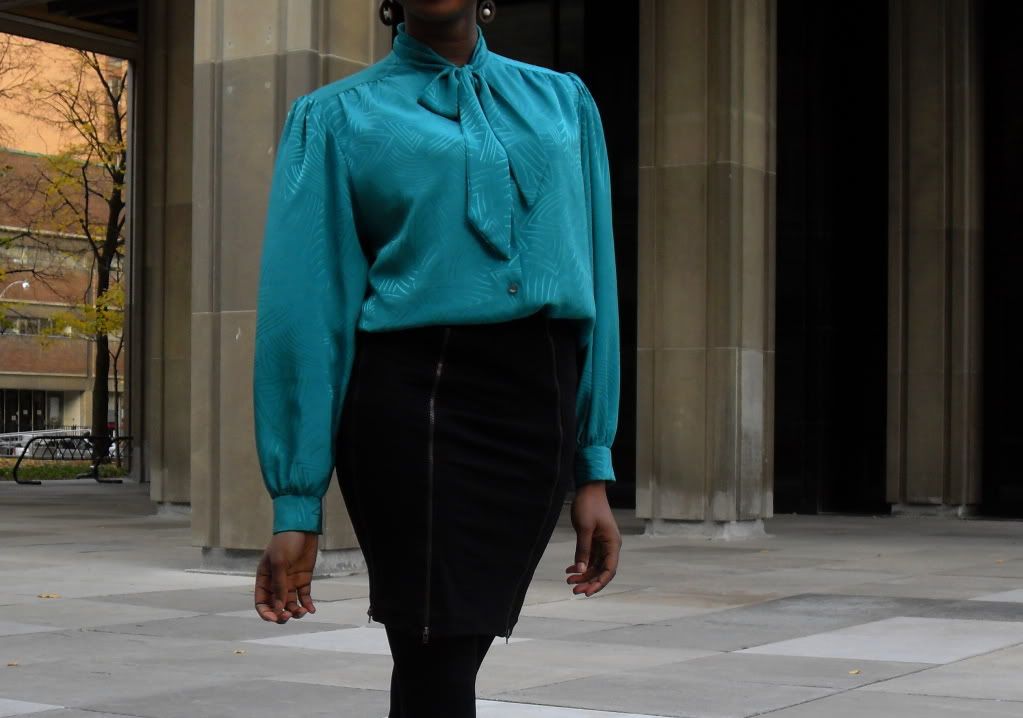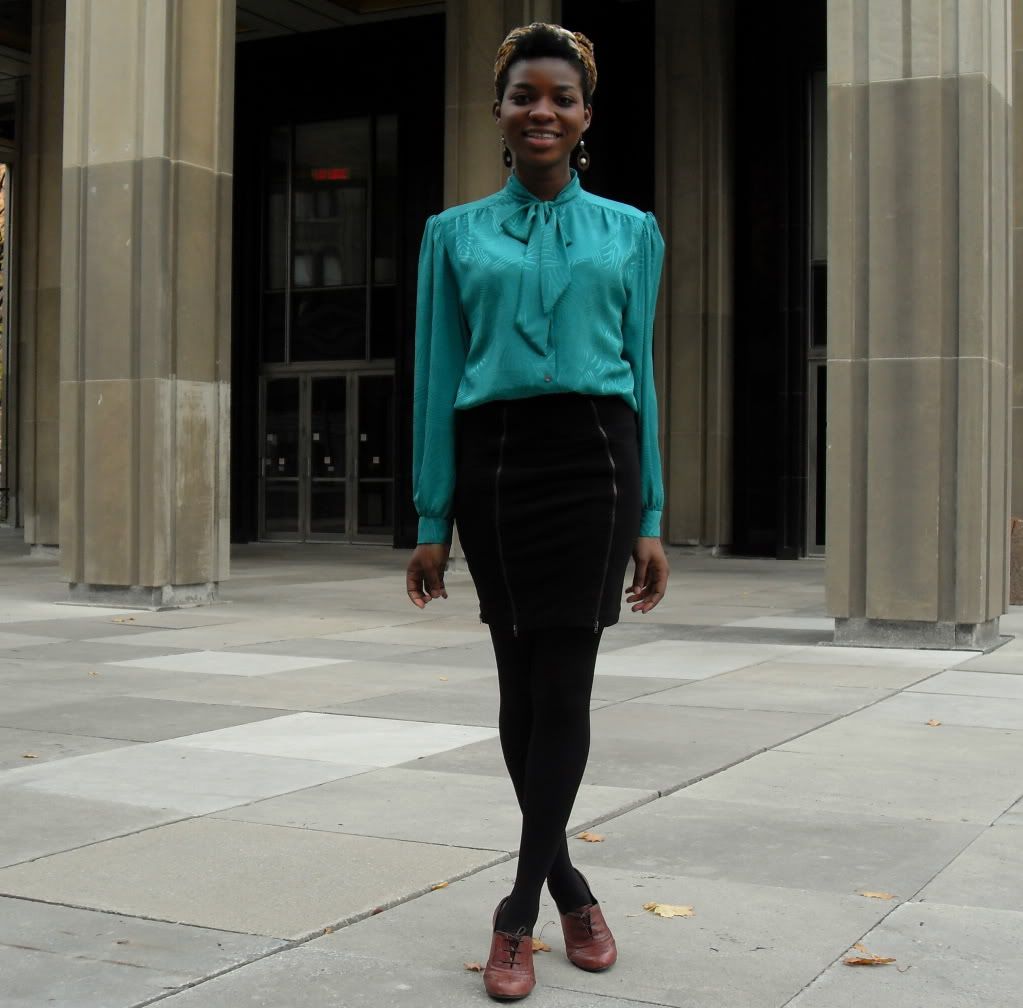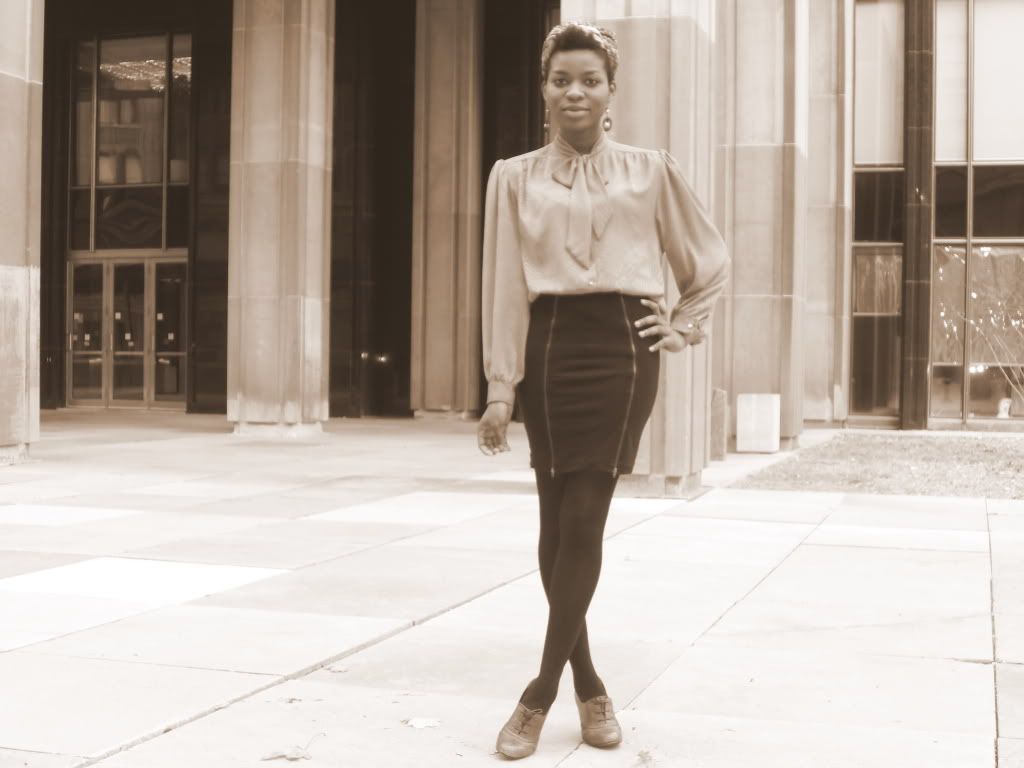 Throw a new item of clothing at me, and I'm immediately drawn to the minor details; from studs and zippers to ruffles and bows. That is of course, after I do a quickie-flash-light scan of the colours, print and pattern. Not surprising then, that when Hannah MacGibbon sent her designs down Chloé's Fall 2010 runway, my beady eyes shot straight to the bow blouses. Like writing set in stone, bow blouses had been embedded on my mind ever since, and I set out on a little bit of a hunt.
I hit the jackpot at a vintage shop a couple of weeks ago. After spotting
this
dress a while back, I've kept one eye out for more emerald green pieces to stock my wardrobe up with. This bold and bright 1970's bow blouse is a giant step towards fulfilling my want for emerald greeniness. I love the
high neckline, soft fuller bow and single lapel collar. Adds a dash of structure and femininity to any ensemble really. I chose to pair it with a zippered skirt and leopard print scarf worn as turban (last seen here). Still hunting...a bigger bowed blouse? You think?