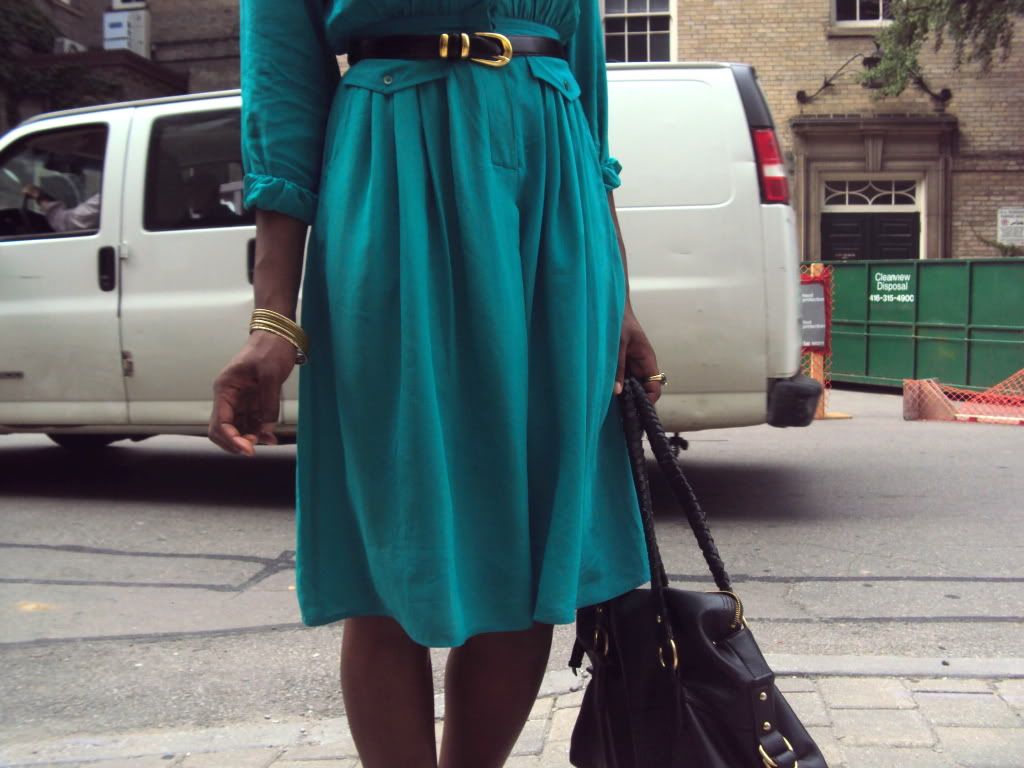 I've been on a little bit of a hiatus. Not to be a debby downer, but it dawned on me that we are halfway through August, which means summer is slowly coming to an end. As such, I spent most of my time attempting to squeeze in as many "summer activities" as I can while catching up with my father and laughing endlessly with both him and my sister. A refreshing and welcomed after long hours spent at work.
I saw this dress at
I Miss You Vintage,
and knew immediately that I had to have it. The colour alone was enough to sell me, and I could envision it with simple black and gold accents. What's not to love about a vibrant emerald green that brightens the dreariest of days? Also love the structured shoulders, faux pockets, mid-length skirt and silk material. No effort required here in looking put together.
Photobucket says I've gone over my bandwidth limit. Is there ever such a thing?! Should be back on track tomorrow they say *fingers crossed*
Nothing like sushi on a nice patio to start off the weekend. Hope you're all having the most pleasant week.