The other day, I was browsing through the magazine racks at the bookshop, and couldn't help but notice that majority of the covers were occupied by anyone but models. Singers, actors and athletes appear to be taking over from supermodels. Obviously, pop culture has become increasingly prominent, but supermodels are less culturally prominent than they once were.Why do you think this is? It doesn't help that some of the models out there right now are quite generic, and perhaps devoid of memorable personality.
I decided to do a throwback series. Going back to a time when models won't get out of bed for anything less than ten thousand quid a day. You know, the Naomi Campbell's, Christy Turlington's and Claudia Schiffer's of that era. Let's throw in Kate Moss for good measure yes? If you don't remember any on this, well fear not cause neither do I really. You see, if we are being honest, I was most likely still trodding around in diapers when the 'original spuermodels'/'big six' hoopla was going on. But that's where the internet and tfs comes into play with archives that stand the test of place and time. Grunge. Plaid. Flannel. Minimalism. Cardigan coats. Smiles and huge jolts of attitude and personality. Part 1.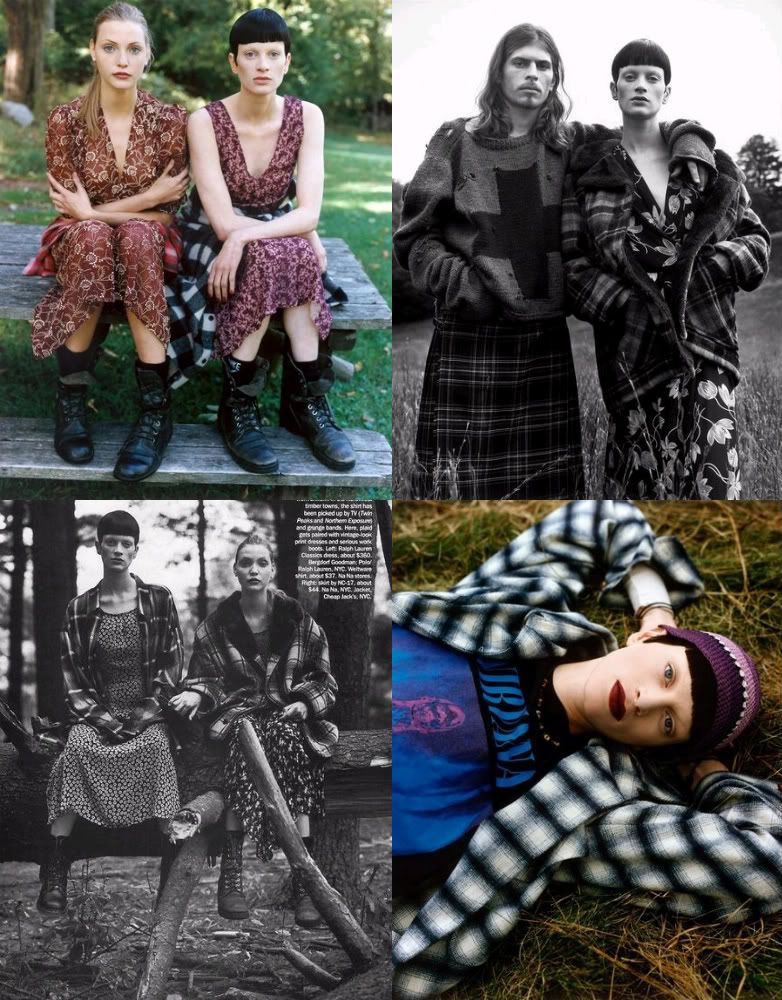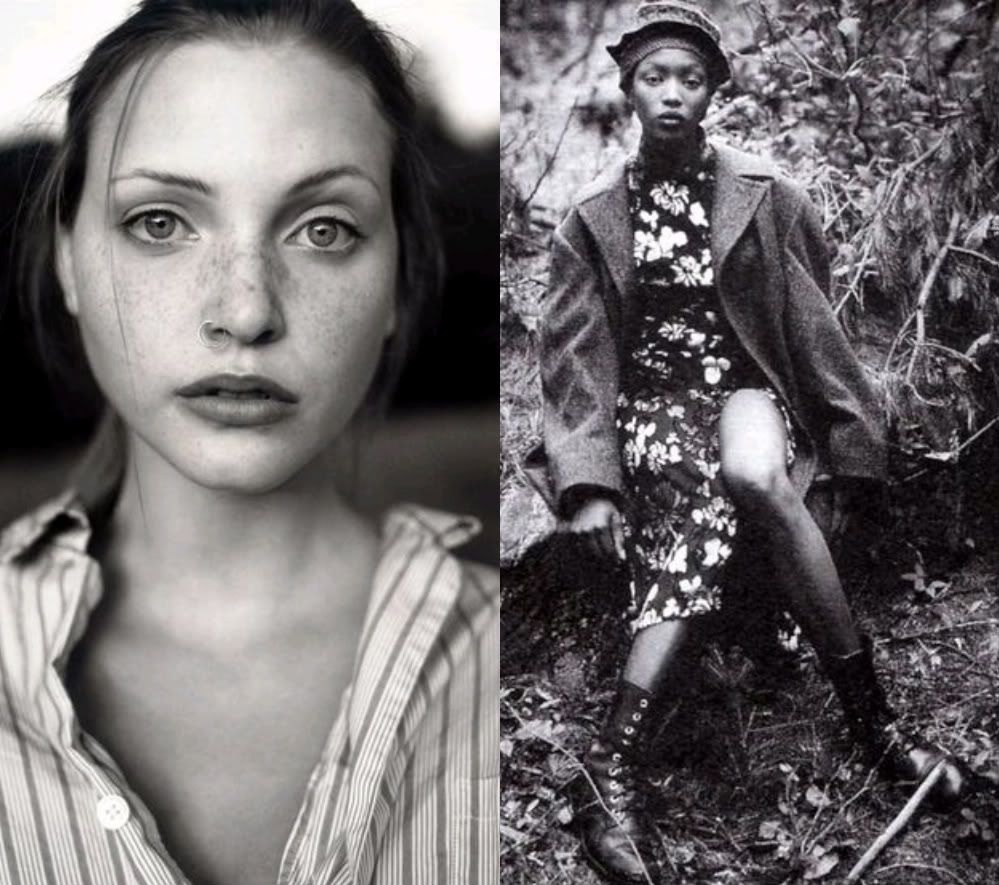 "Grunge & Glory" by Steven Meisel. US Vogue December 1992. Models-Kristen McMenamy, Naomi Campbell, and Nadja Auermann. Sourced @ tfs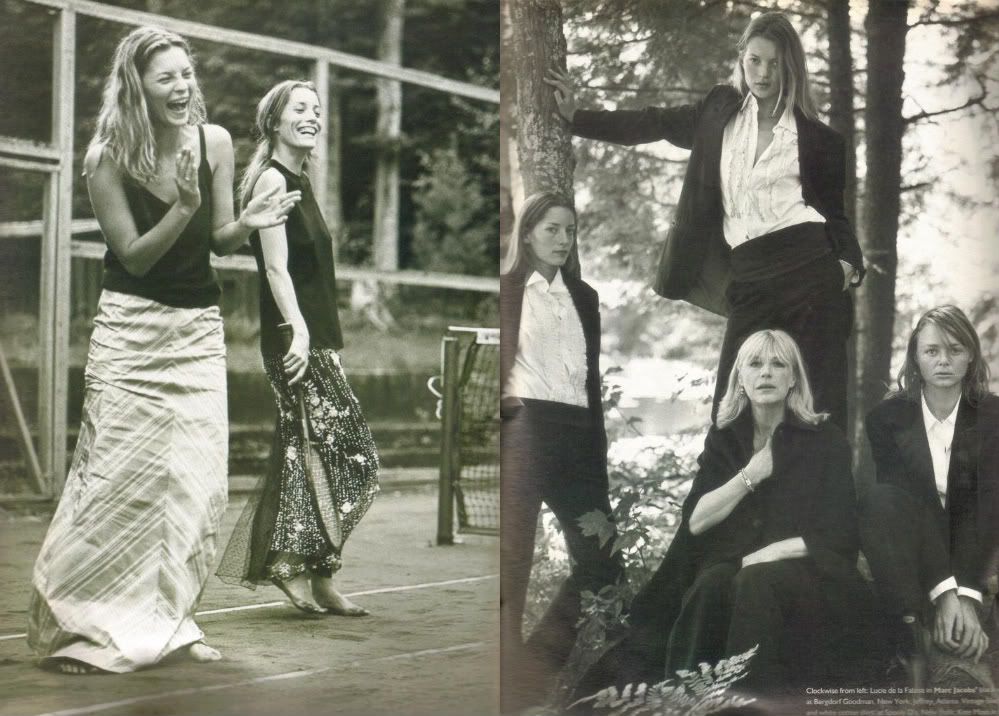 "High Camp" by Bruce Weber. W Magazine November 1997. Fashion Editor- Michel Botbol. Hair & Makeup- Dick Page for Jedroot. Models: Kate Moss/Lucie de la Falaise/Marianne Faithfull/François Ravard/Stella McCartney/Ella. Scanned by Mulletproof @ tfs
(I didn't know Ms. Stella dabbled in some modeling first. The things you learn eh?)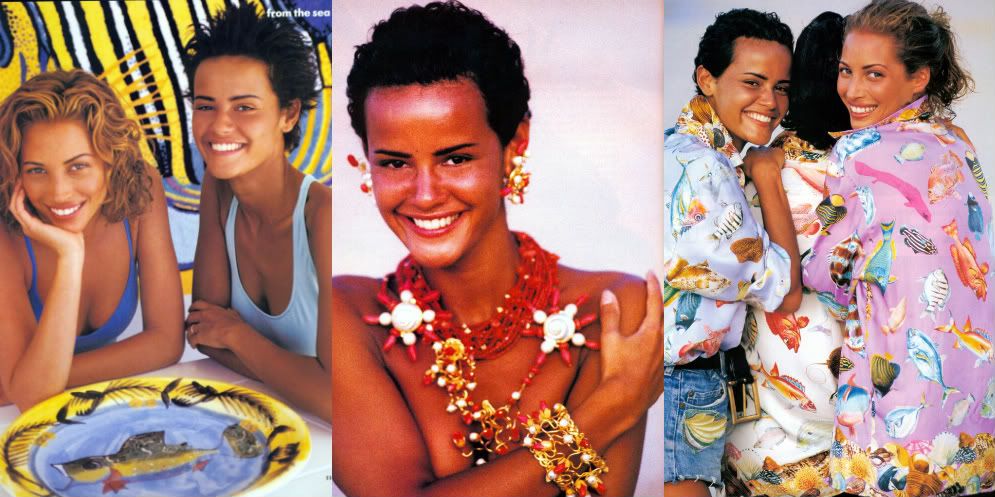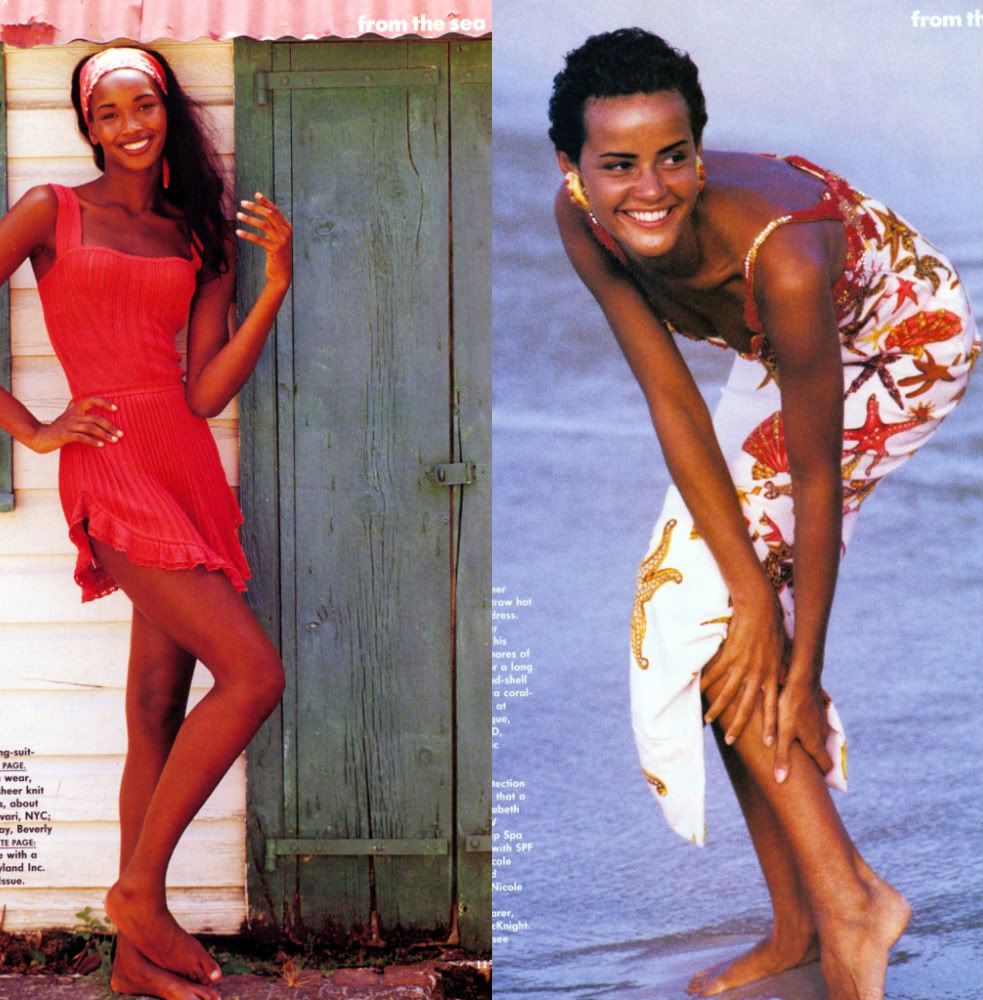 "From the sea" by Patrick Demarchelier. Vogue US June 1992. Models- Nadege de Bospartus/Christy Turlington/Beverly Peele. Scanned by MissIvana @ tfs
And frankly because no post on the topic of supermodels is complete without it, I leave you with George Michael's Freedom. Feast your eyes and enjoy!