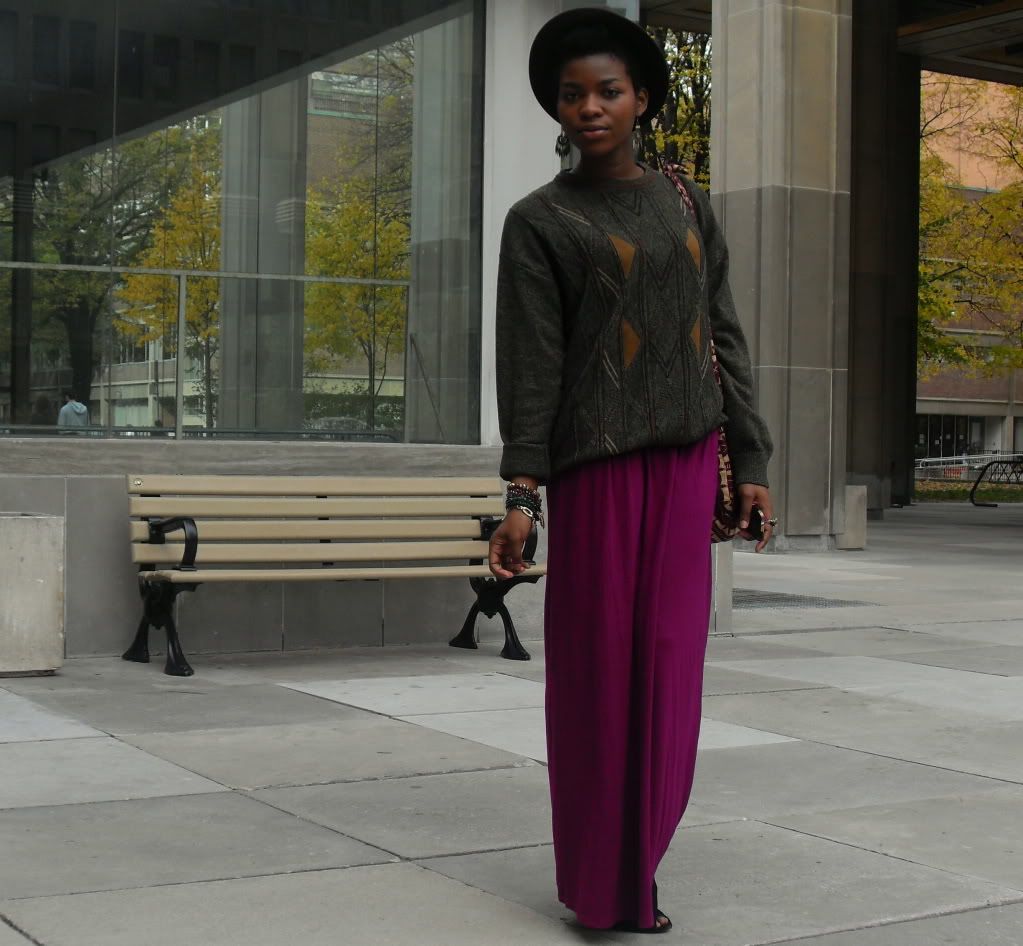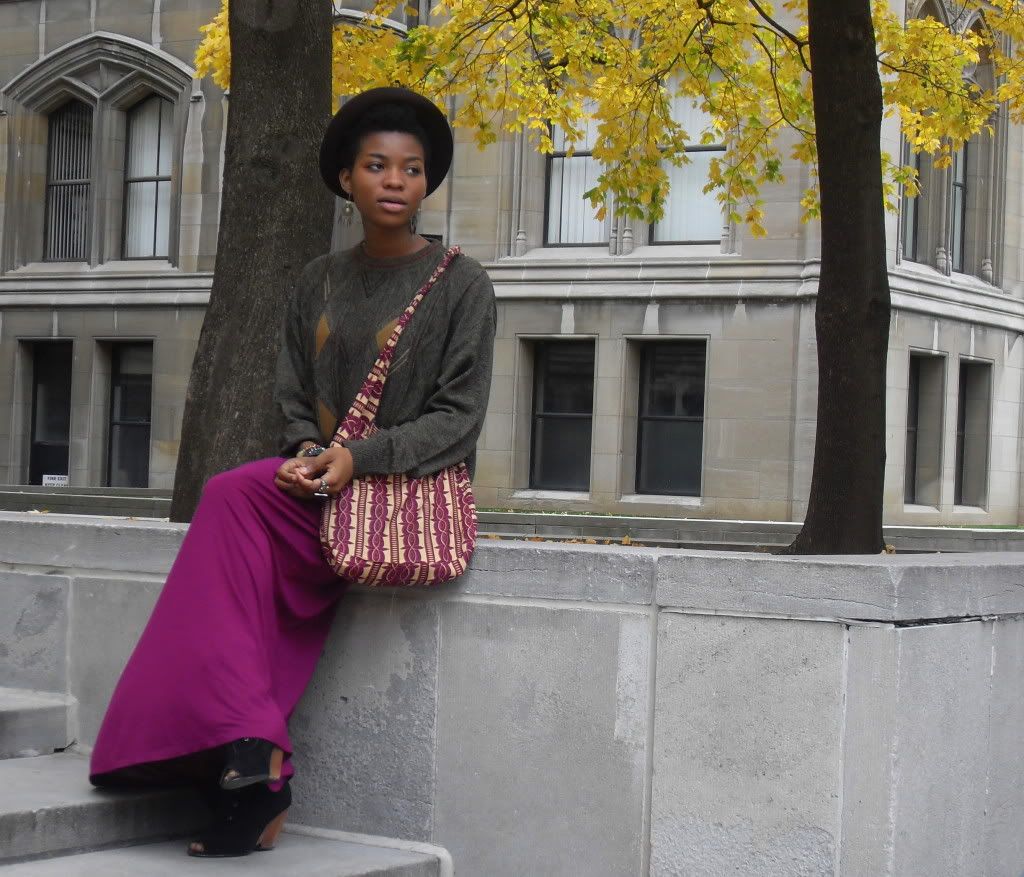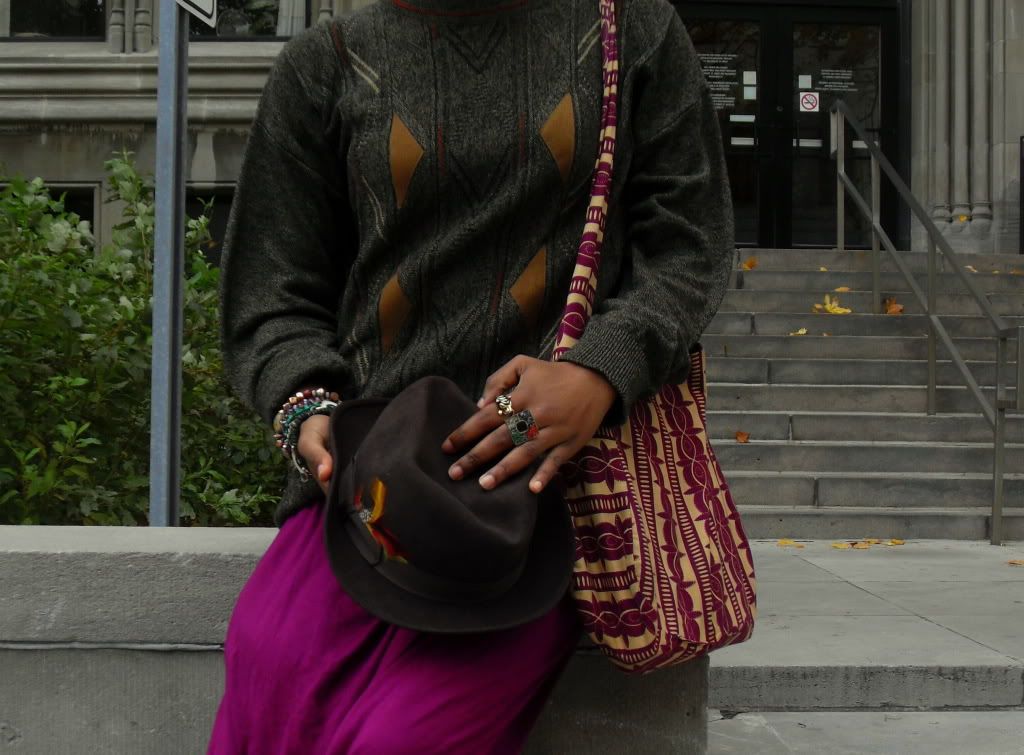 A few years ago, Nickelodeon used to show this claymation short purple and brown. Have you heard of it? I'm not sure they still show it, but its about two buddies made out of clay who had a trademark laugh of sorts. Its quite silly really because the story line made little to no sense and was randomly thrown together for the sole purpose of amusement. Not unlike this outfit. When I threw it on this morning I couldn't help but be reminded of the show.
I was feeling rather autumnal and decided to go with a combination of brown and purple. The jumper was a thrift shop find a few weeks ago. If the cozy fit wasn't enough to sell me, the suede patches sure did it. Paired with yet another maxi skirt. As much as I love floor length pieces, after wearing one everyday this week, I've concluded that I'm all maxed out and in need a new silhouette. Any suggestions?
How are you all faring this weekend? I think I might head down to some newly discovered vintage shops before settling down with my books and a nice cup of tea. Any fancy dress parties lined up for the weekend? I've never celebrated halloween as such but I'm excited at the thought of watching how creative people get with their costumes. I'll be sure to
tweet
any noteworthy ensembles.
Thank you all for your lovely comments on the last few posts; and a big thank you to Sasha from
Tastes Eclectic Fashion
for her comment on my
wind in the willows
post. You have the kindest words! I'll be stopping by all your blogs soon.