Hey crisps/chips lovers, I'm not talking about the
Frito-Lay's slogan for crisps
here. Casual and floppy, crisp and tailored; from fluttering frills to pleating, draping and twisting, ruffles have apparently been detailed on garments since as far back as the Victorian and Edwardian era (think high necklines decorated with lace ruffles or shirt sleeves with ruffle trimmings). Although my love for ruffles goes as far back as this time period, it wasn't until Alber Elbaz went on a ruffle-craze in the
Lanvin Spring 2008 Ready-to-Wear
collection that I began to fully appreciate it. And now, I can't seem to get enough as
this
and
this
would testify.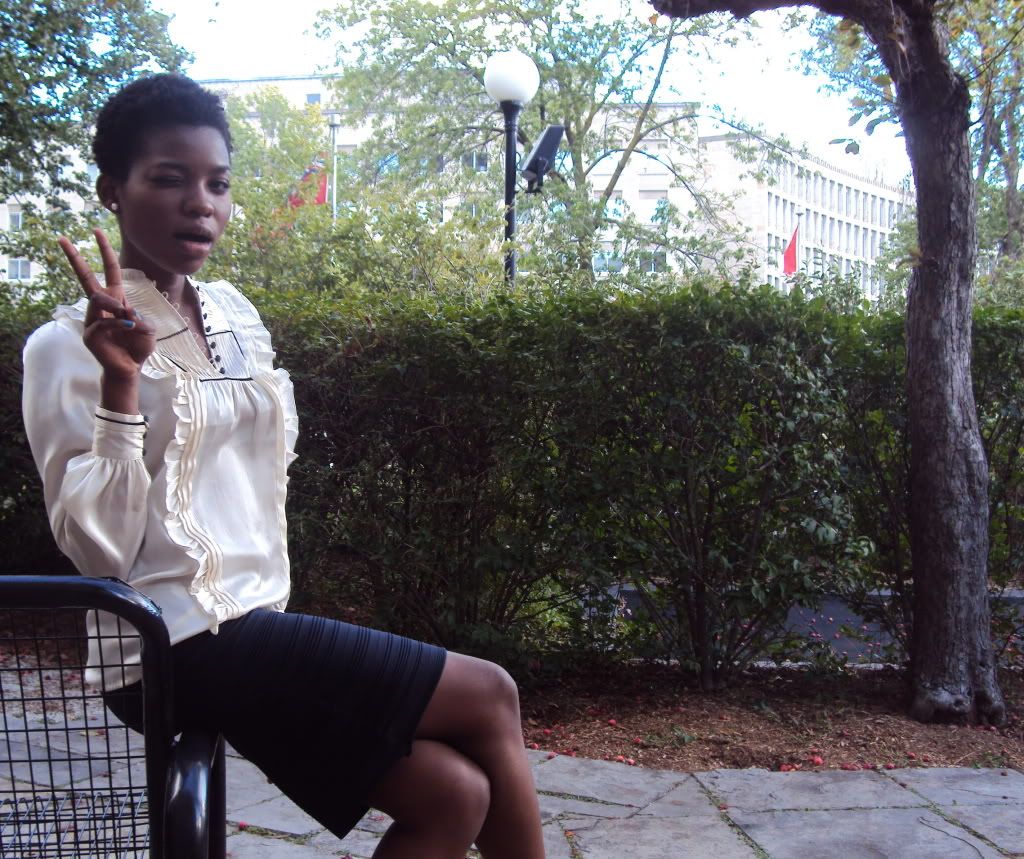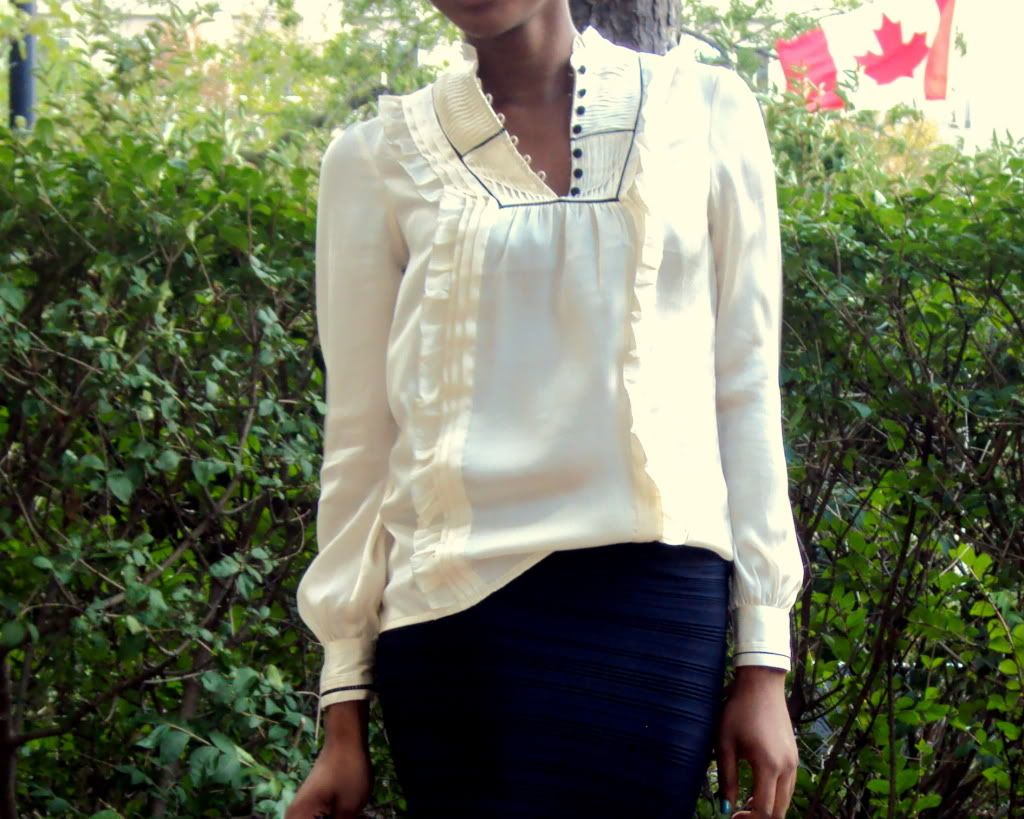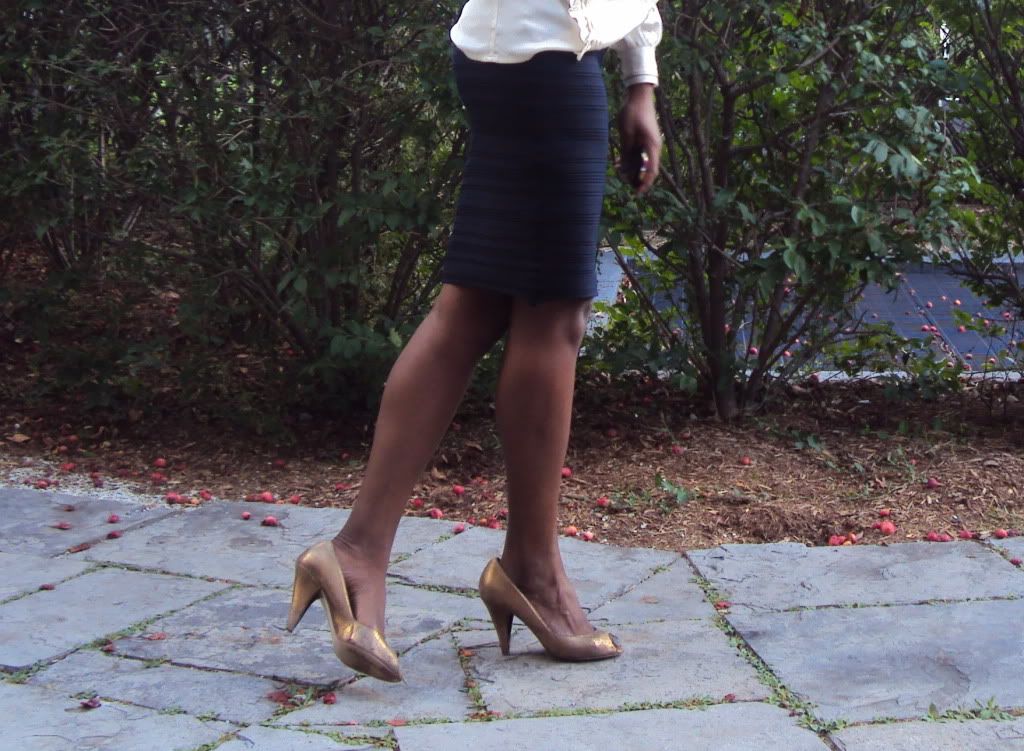 I got this blouse from H&M a while back and recently discovered it wasn't lost like I had thought, only hiding out in the back of my wardrobe. The blouse is like a story of boy meets girl, edwardian meets modern, happy meets sad (that last one is not necessarily true, just in for kicks). I love the way the ruffles and silk fabric add a subtle and unapologetic feminine touch to what might otherwise have been bland shirt.
Paired with a bandage skirt thrown together by my cousin in less than 5 minutes. The only thing? I wasn't pre-warned that this fabric hates being anyhwere below your mid-thighs and would only let you know this by riding up to unwelcomed heights (thankfully, no indecent exposure here...maybe next time).
So, are you a fan of ruffles then? No hun, not the crisps....