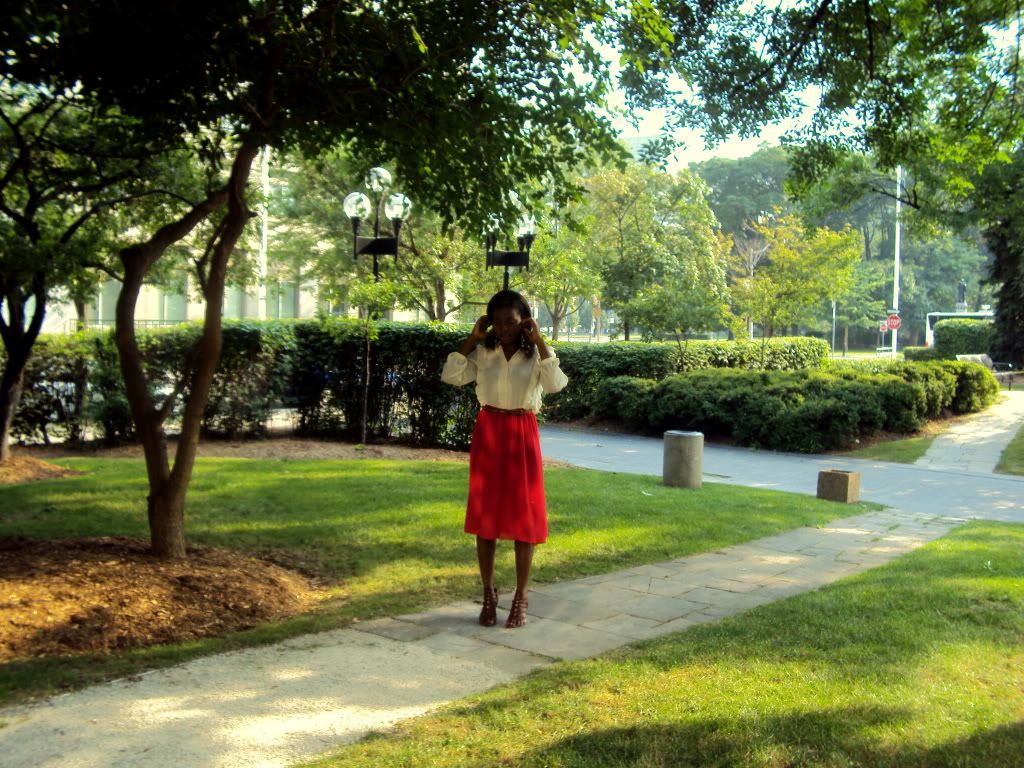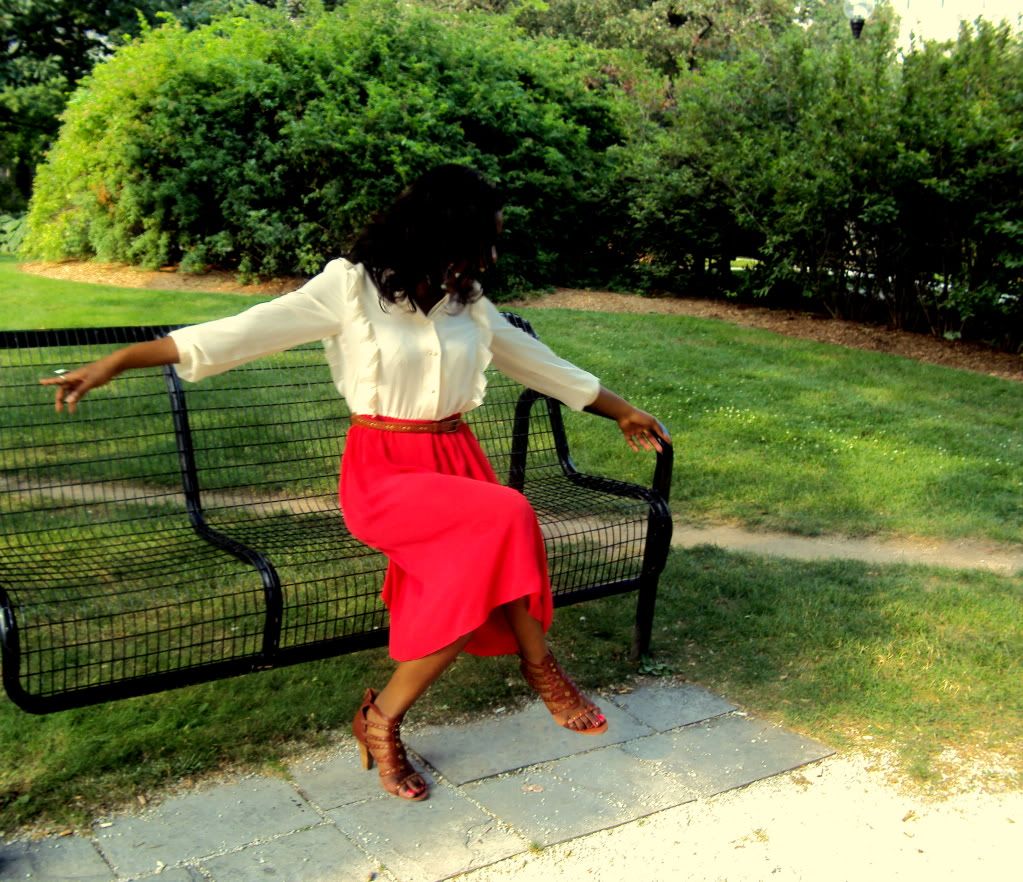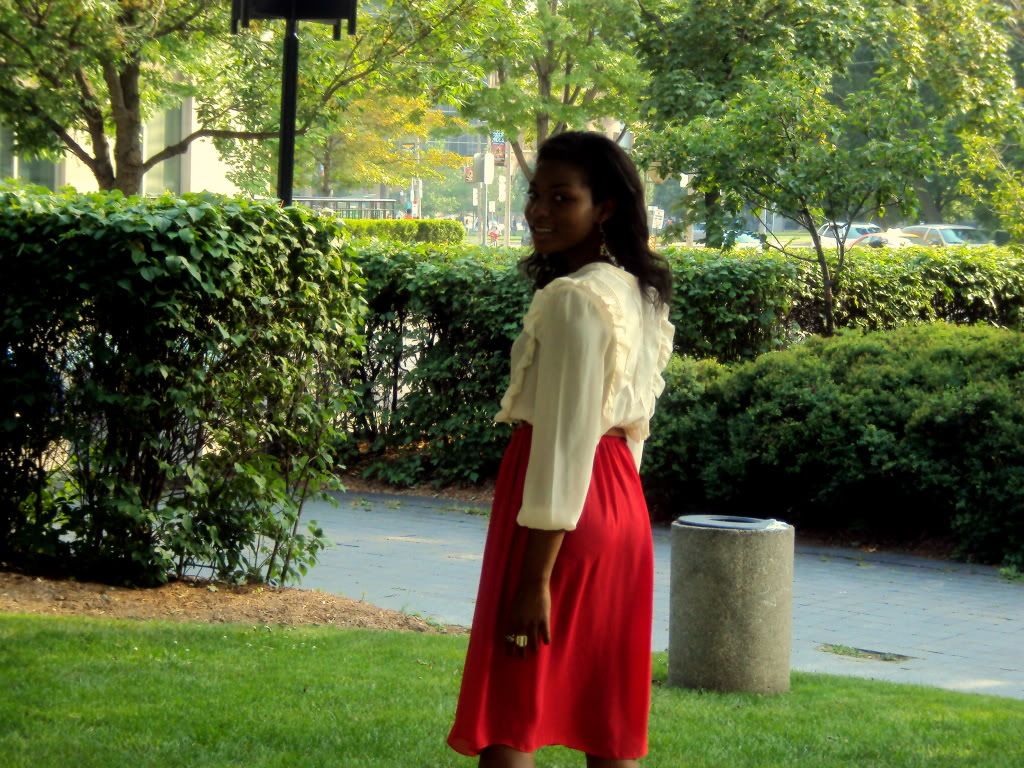 Fully recovered from a bout of heat exhaustion, here are some photos from Wednesday. My sister had her birthday gathering at MoRoCo Chocolat, a nice little chocolatier restaurant/boutique. The decor is so beautiful; whimsical with a Parisian touch. I felt completely lost, in an Alice-in-Wonderland kind of way of course. Wish I had better photos, but my camera is unfortunately not the best. And besides, I was too engrossed with all the different flavours and textures to pick up my camera.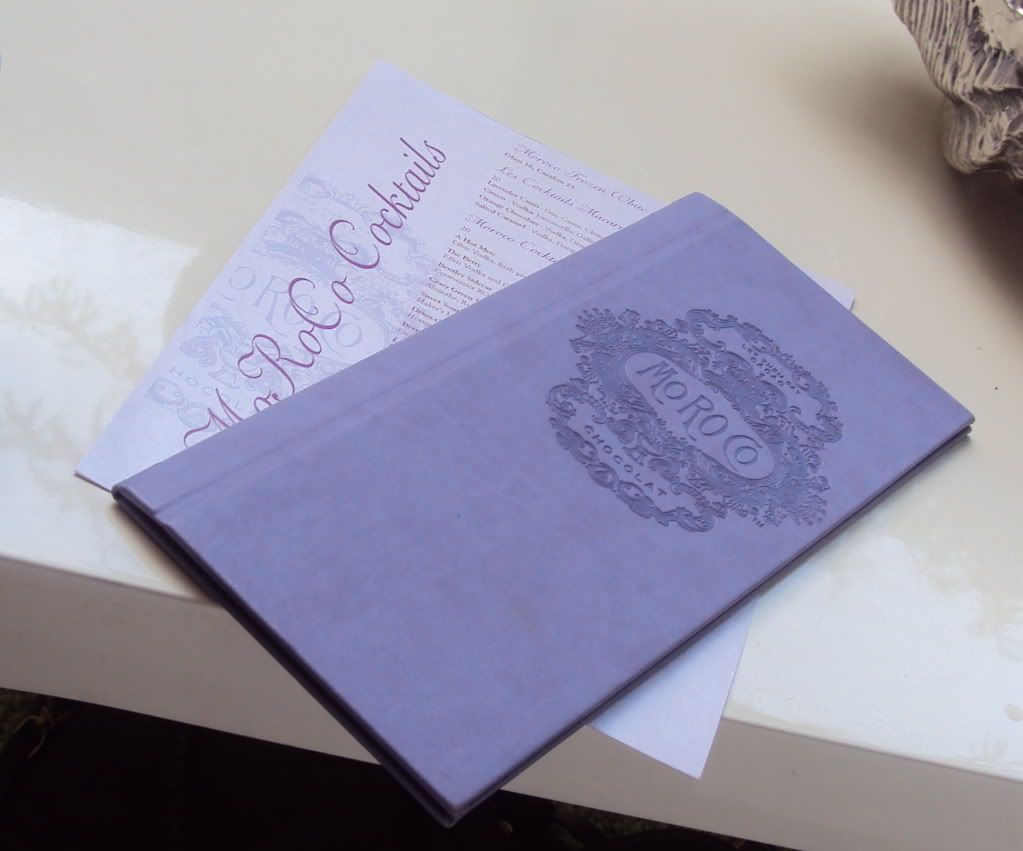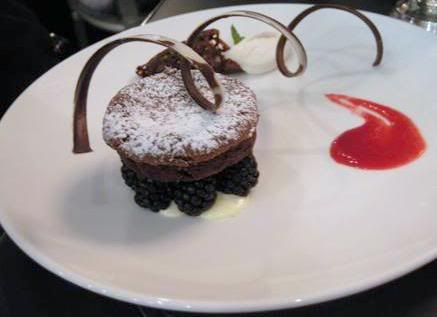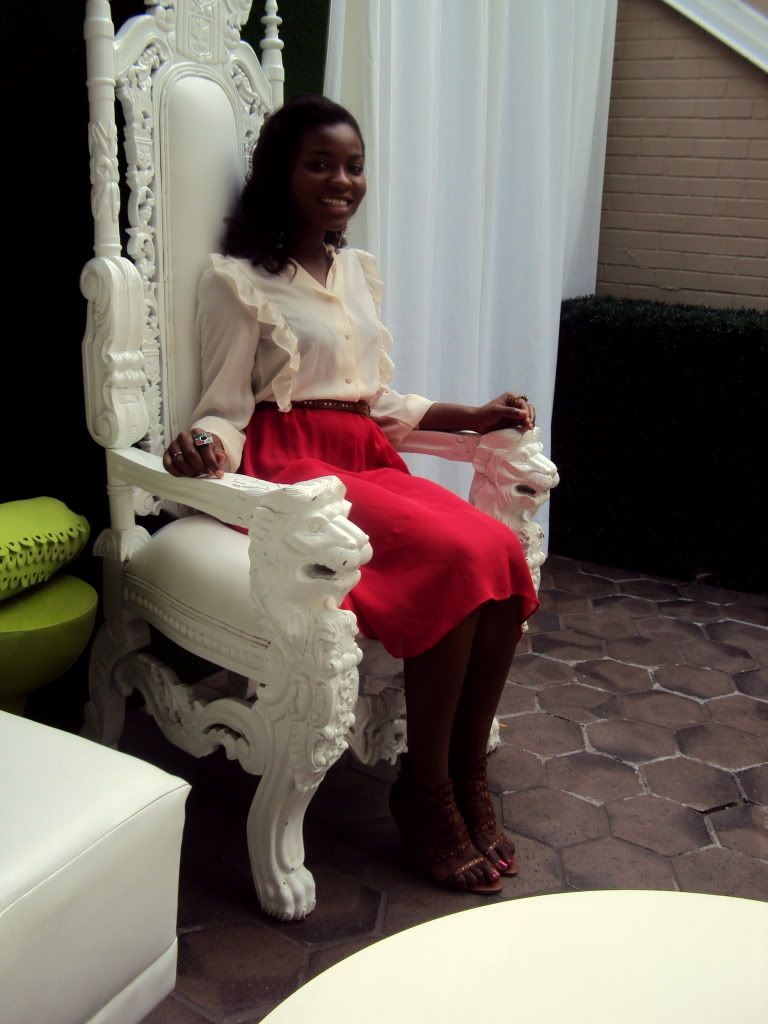 I wore chiffon vintage dress. I love the ruffles running down the sides of the top, and across the back. I chose to counterbalance all the frills with a pair of studded sandals and a matching belt. The dress is so light and airy, but was apparently no match for the heat of the night. Left to me, I would have gone in a bikini, but how appropriate would that have been?
It's pouring out right now, and I've never been happier to see those little drops fall from the sky. A little cool breeze is necessary. Now I can stroll through the Outdoor Art Exhibition in peace without worrying about my head exploding or fear of unconscious dehydration.
Summerlicious
(an annual food festival here in Toronto) also begins today, and am I ever excited to sample some of the finest restaurants! Yummmmm
For my Toronto guests, or who will be visiting over the next little while, the event goes on from
Jul 09- July 25
. Be sure to check it out! Here's a list of all participating restaurants
Summerlicious, 2010
Any plans for the weekend? Do share ;)
Bisous,
Abs