Perhaps a little outdated, but I only recently watched Alicia Keys'
Unthinkable (I'm Ready)
video, and I have to say its probably the best video I've seen from her. Asides from the fact that it addresses certain socio-political issues, I was highly intrigued by the vintage-imagery. I also observed that there was an over-abundance of gingham...five bonus points.
It was like a familiar face from my past that I'd long forgotten to call for a few years. It brought back memories of my childhood years heading to junior school. Children and food probably go hand in hand, just as gingham and picnic tablecloths fit like white on rice. With its lightweight and easy to clean fabric, it was definitely a smart choice to use as school uniforms for potentially mucky children the world over. People may not go the whole nine yards anymore with meticulously prepared ham and cheese sandwiches tidyly placed in woven baskets fitted snuggly in the nook of their arms; but 50 years ago, picnicking was all the rage (or so I hear/read).
However, it wasn't until a pouting young French actress came along in the Fifties that gingham was finally given a major dose of appeal. Brigitte Bardot pioneered the gingham look when she wore a
pastel- pink gingham dress
(left photo) to her wedding ceremony. Alas, gingham was instantly adopted by more than just screaming children and picnic tables.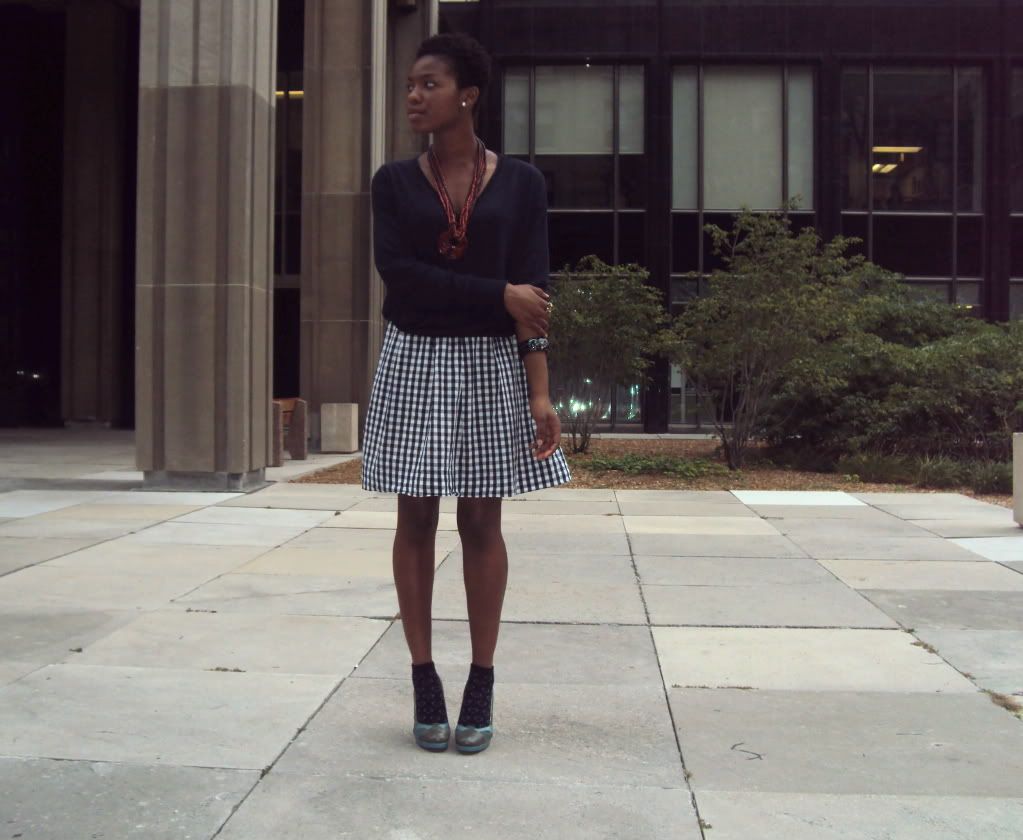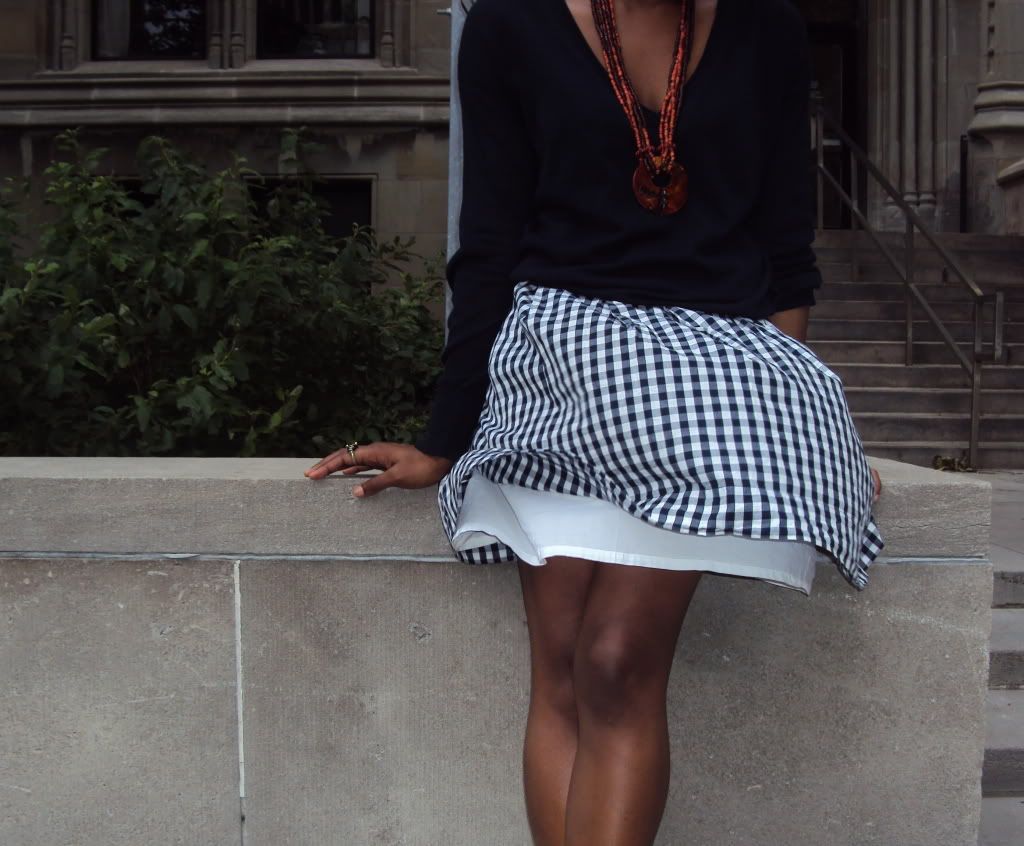 Since this is as sexy as sexy does, I guess we could say I'm channeling my (not so) inner child with this outfit. Here I've got people wondering why there is an overgrown child walking home alone after school. I threw in the socks and sky high platforms to create further confusion along the lines of: since when did schools allow children to wear such high shoes? Check mate! Now where is my picnic basket....
So, would you wear gingham? Or is it best left behind at your local Italian restaurants, to aprons and picnics, or on Dorothy from the Wizard of Oz?