Women's fashion in the early 50s was characterized by good grooming and an overall tailored look that represented a quite revolution from 1940s austerity. Dior's 'New Look' comprising of a fitted jacket with a nipped in waist and a swingy mid-calf skirt is a hallmark of the period.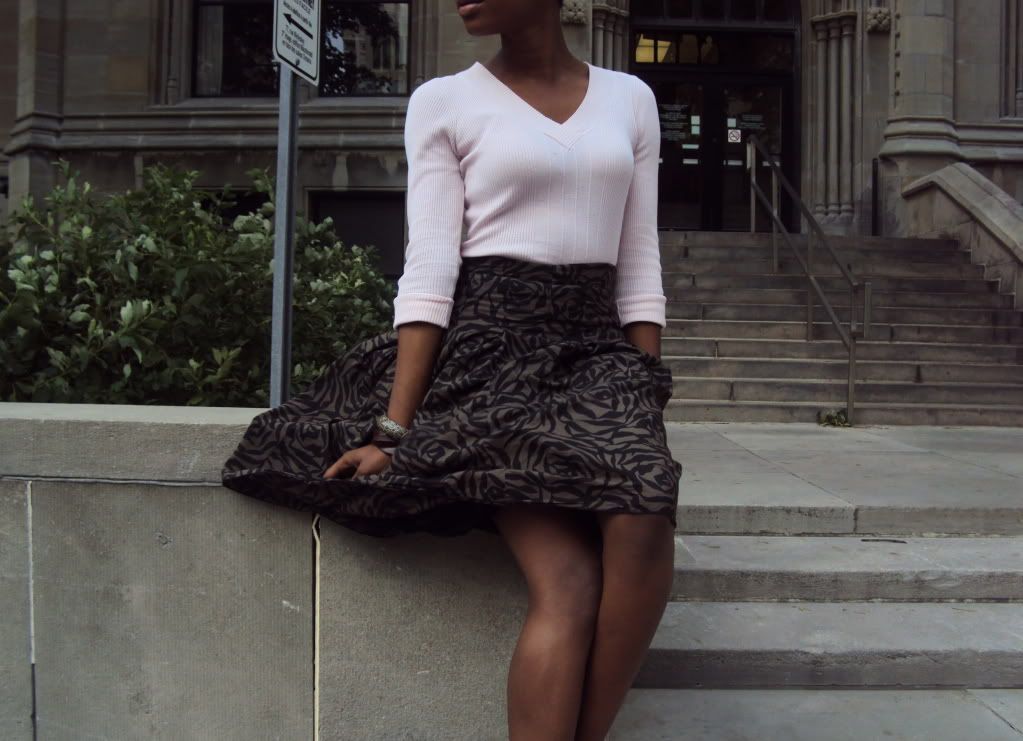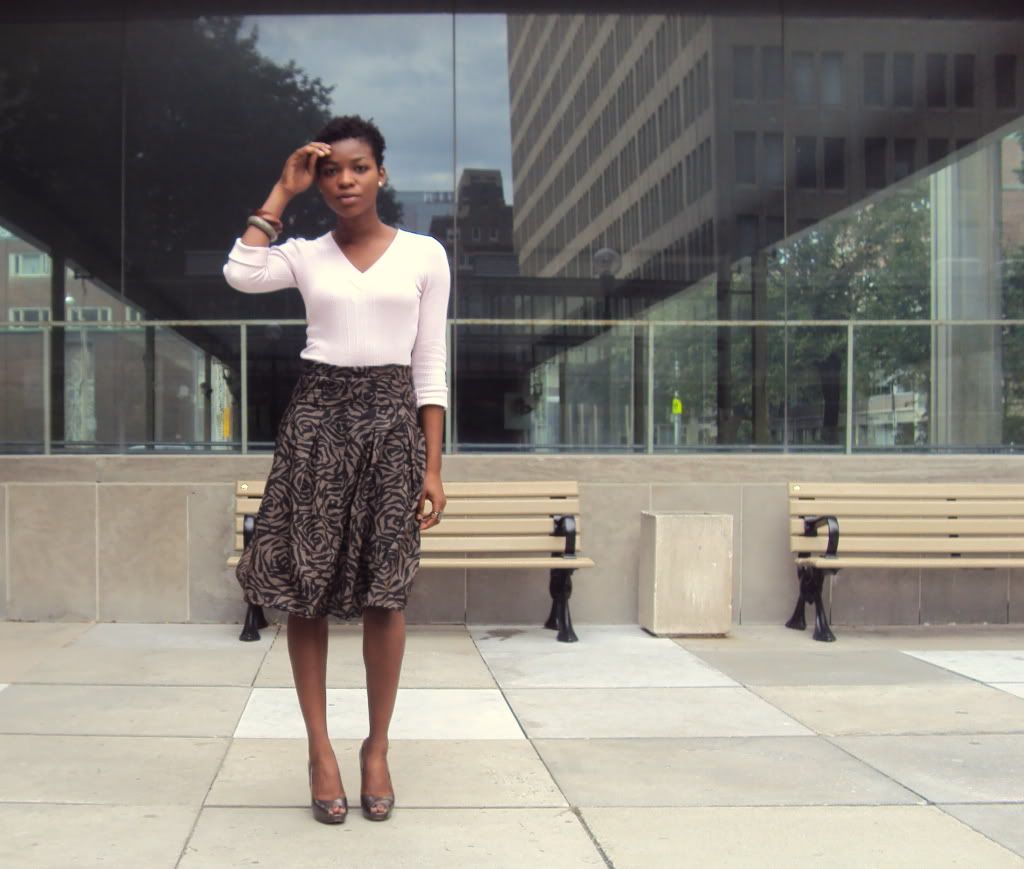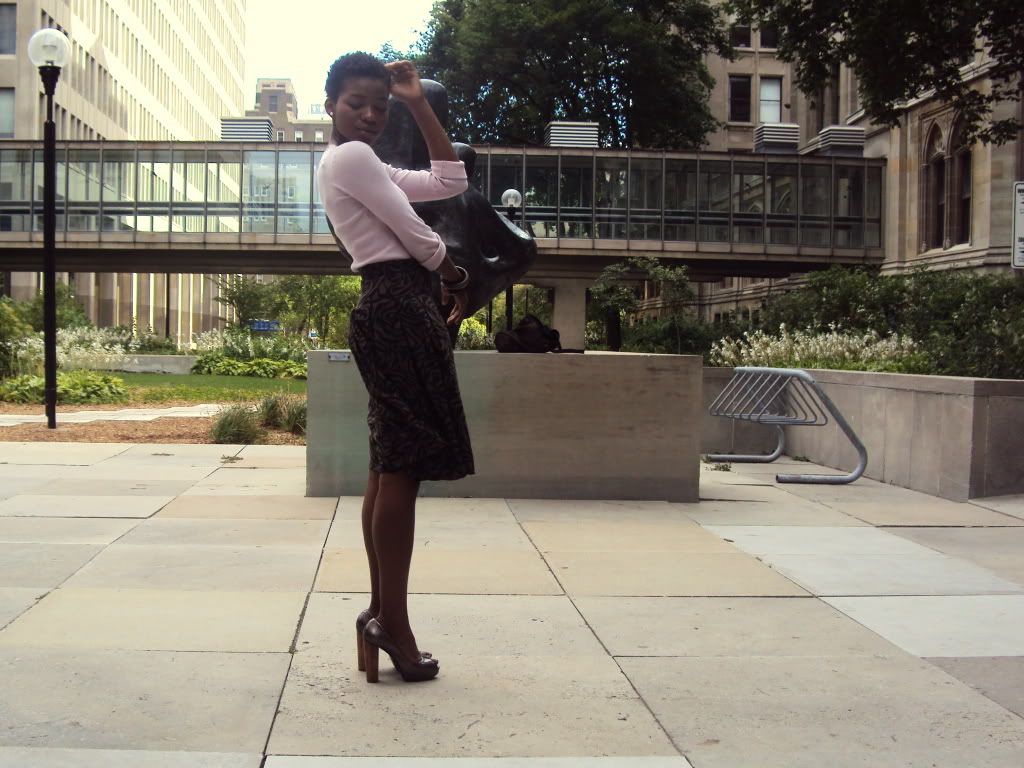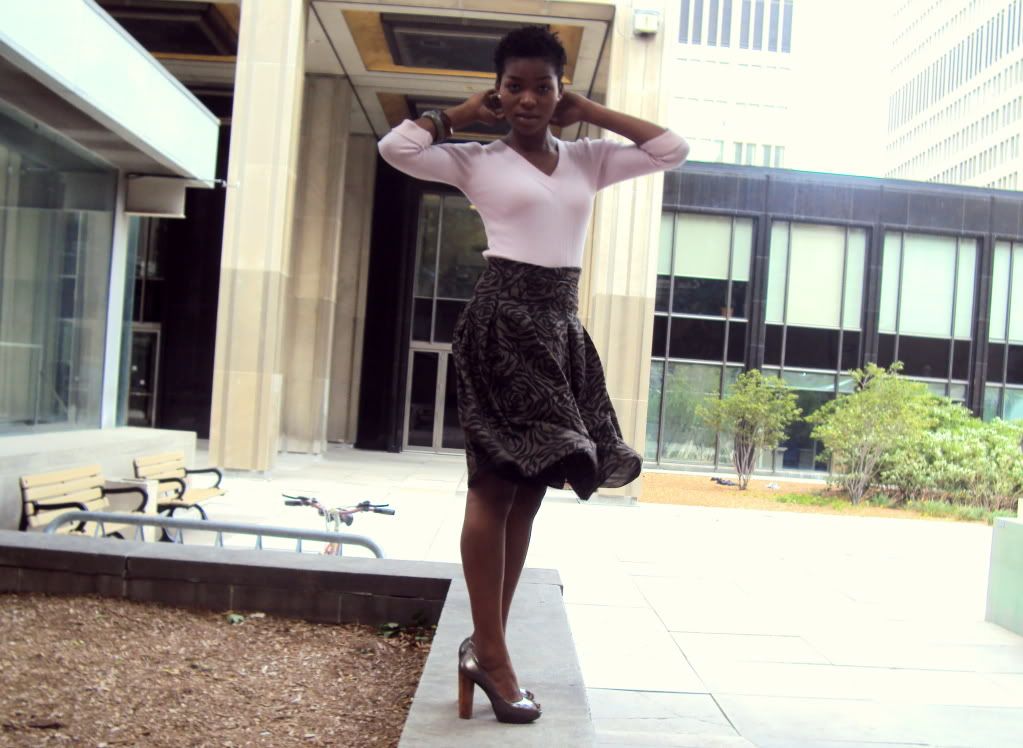 After watching the film
Designing Woman
, I have been looking around for a full mid-length skirt similar to hers. My search is still ongoing, but in the meantime I was able to rework a dress from Jacob. I paired it with a v-neck pullover and metallic platforms.
Emily from
Ruby Slipper Journeys
tagged me with a versatile blogger award (thanks Emily :)!) whereby I'm supposed to write seven things about myself. Well, here it goes...
I'm annoyingly ticklish. A pedicure is a hassle, and a massage is sadly out of the question. If you're trying to get me to do something, all you have to threaten me with is "I'll tickle you" and I'm right on it

It doesn't take a lot to get me laughing. I find the silliest things amusing and as a result, I spend a huge chunk of my day between giggles and laughing out loud

As a child I was

ambidextrous, but now I'm more left-handed than right

I've never broken a limb, neither have I had my wisdom teeth pulled out (I consider myself fortunate since I'm terrified of pain, and the thought alone has me grimacing)

I love learning about new places and cultures. Although I don't plan on

visiting every country in the world

, my goal is pretty high up there

I'm not a night-out-on-the-town kind of girl. I'd much rather prefer a dinner party with good music, delicious food and great company

Spiritual health is a big part of my life, and in everything I do, I never want to lose sight of Him
That's all for now! Thanks for all you lovely comments. I'll be responding soon.
Hope you all had a very pleasant weekend. See you soon!