When I saw
this
photo on the Sartorialist, I immediately knew it would serve as inspiration for one of my outfits. Below, is said outfit. I received this bespoke maxi skirt as a gift from my dad a couple of weeks ago. I love the full skirt, print and colours; such a nice change from my plainer maxis. It makes a nice swooshing sound with every step I take, and all I wanted to do was twirl around just to hear it swish swish. There's something to be said for maxi skirts and dresses, that makes me want to stand taller and walk with a straighter back. Do you find that?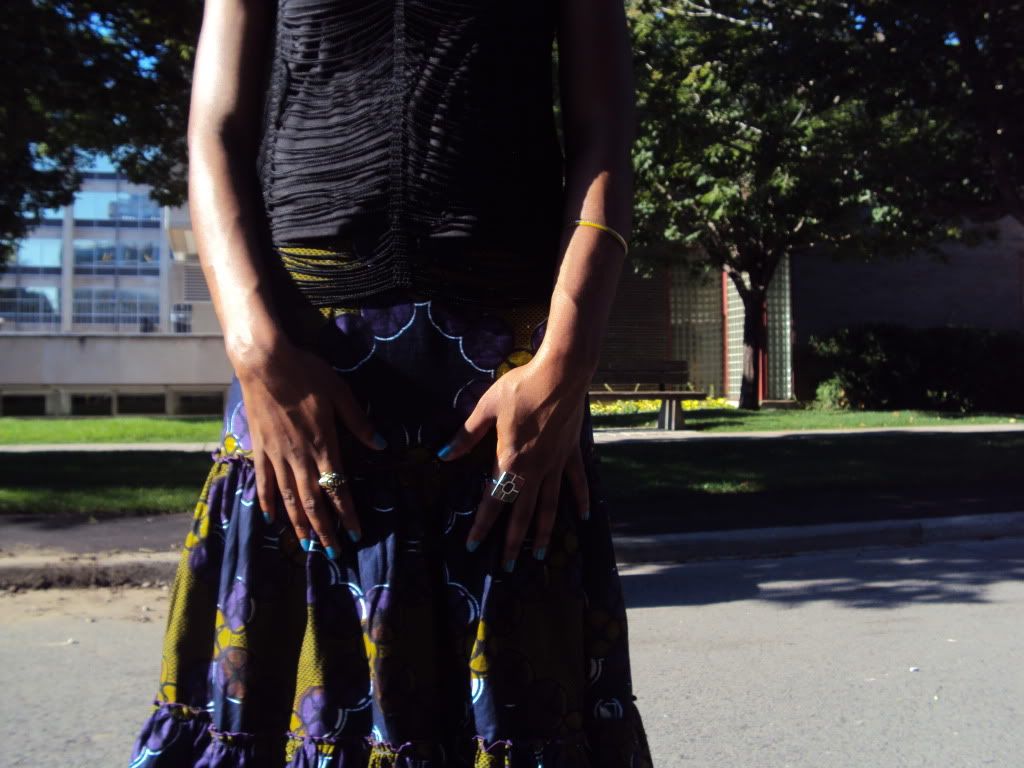 I spent the most part of last night watching the US Open. Roger Federer played against Brian Dabul, and the highlight of the game was by far the between-the-legs, cross-court win by Federer. This man plays with such skill and ease, making the game of tennis look effortless especially when compared to his opponent (sorry Dabul). I love the way he moves with such grace and fluidity across the court. Whatever it is I end up doing in the future, I hope I am to that field, what Federer is to tennis.
Anna Wintour
was in the stands, with her sunnies of course. I am so amazed by her hair, and how it is ever so consistent, with not one single strand out of place. Now that's true dedication, and I aim for that too ;)
Are any of you following the games? Your thoughts?
Hope you are all having a fab week so far.