I was up till 2 am last night. Why? I decided to catch a quick news/weather update. While flipping through the channels, I was distracted by a lady in a beautifully tailored green dresses parading back and forth on my screen. This lady turned out to be Lauren Bacall in the romantic comedy
Designing Woman
. TCM (Turner Classic Movies) manages to satisfy my cravings for classic films. A couple of weeks ago, they had what I choose to call a "Judy Garland marathon" where they played movie upon movie starring the wonderful actress. I curled up with my blanket and a cup of tea and took in what is probably more than the recommended dosage of tele watching (if there's ever such a thing).
Designing Woman
portrays the story of Marilla Brown (Lauren Bacall), a fashion designer who meets Mike Hagen (Gregory Peck), a sports reporter while on vacation. They hit it off immediately and decide to get married, only to realize they have less in common as the days go on. If you do get the opportunity, I think you should give it a watch because I'm not doing it any justice here. It's refreshing and humorous. Besides, the clothes and style features are so beautiful, you'll be nothing short of inspired (I hope......I know that I was).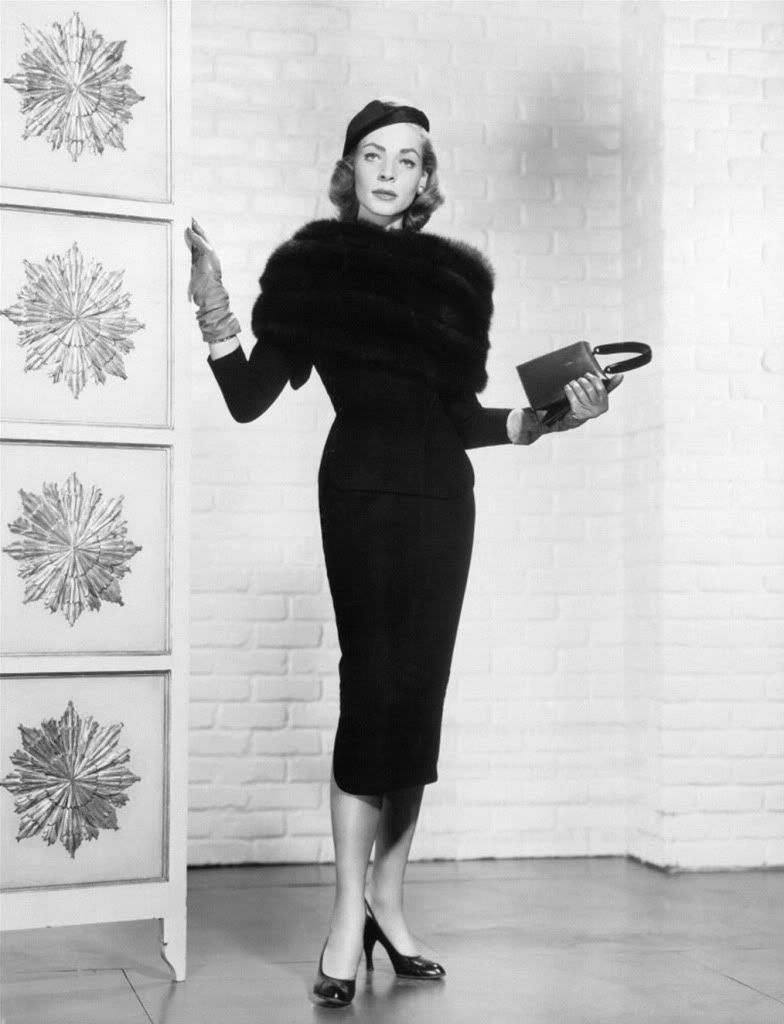 image credit: doctormacro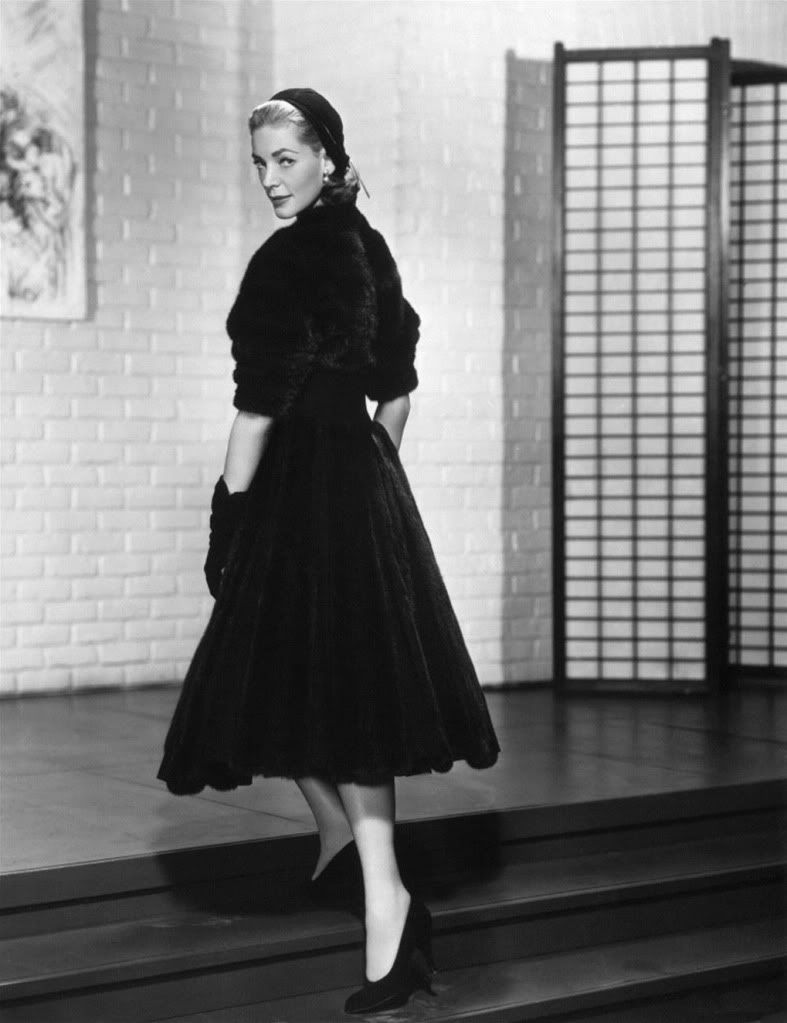 image credit: doctormacro
So very well put together. I love the different textures and silhouettes going on with these outfits. I believe she wore the second outfit to watch a boxing match. Her hat isjust perfectly tilted at the right angle. I would be a very proud owner of the full skirt in the second photo.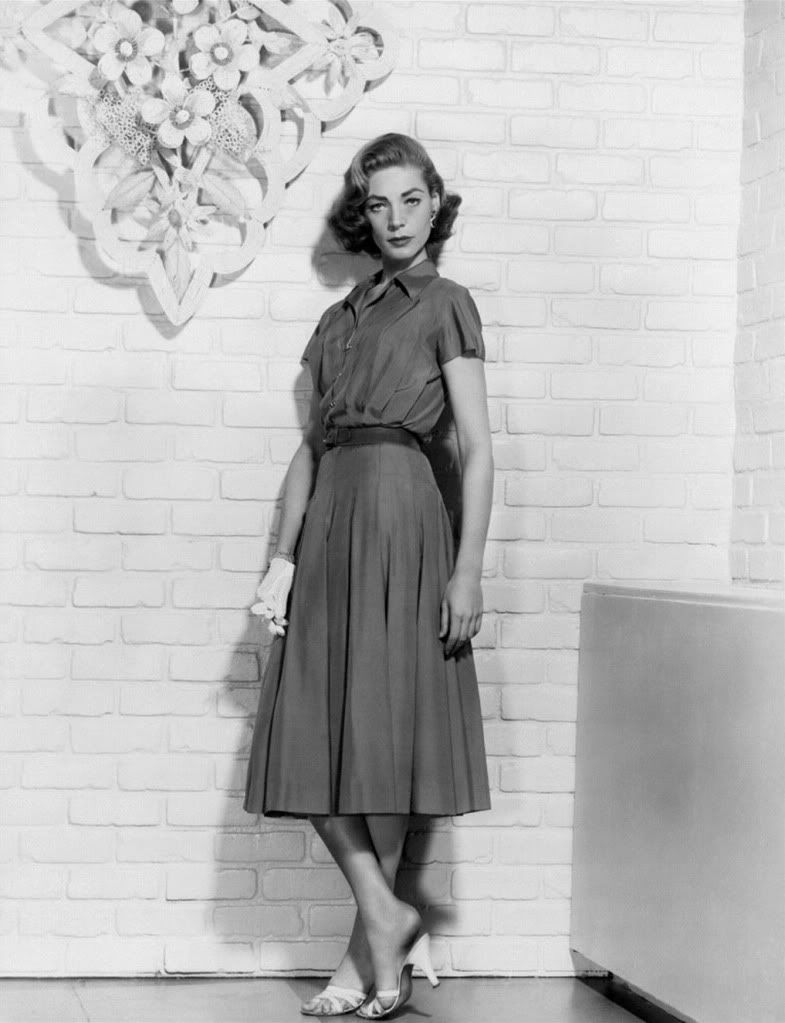 image credit: doctormacro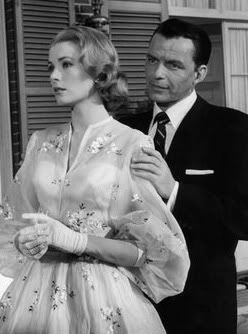 image credit: dressingvintage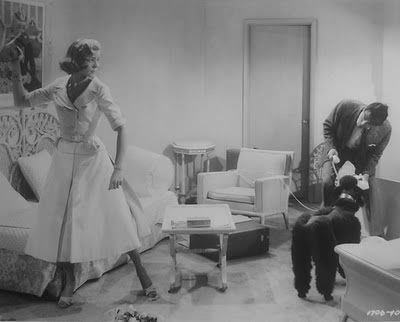 image credit: missmatildadreams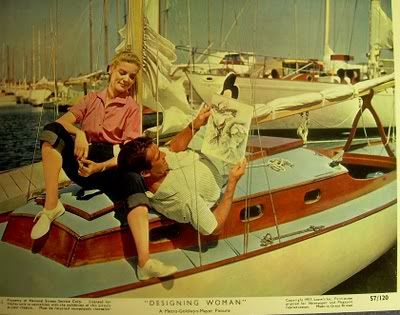 image credit: missmatildadreams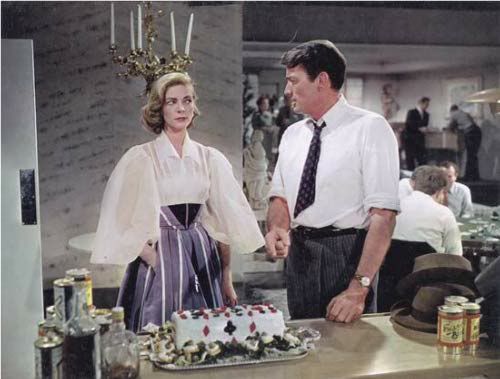 image credit: moviemorlocks.com
*all photos were found using Google images*
The above outfit stood out to me the most throughout the entire film. Partly because it was featured in what was possibly the longest scene, and partly because I just cannot get over the puffiness of those sleeves. Once again, the full skirt shows up here, even puffier than before.
Anyone know where I can get a skirt of this nature? Any DIY tips? It's so reminiscent of Carolina Herrera no?
Thank you all for joining in the conversation so far. You've been so lovely and generous with your words. I truly appreciate your thoughts, opinions and overall contributions. Thanks kindly :)
Hope you're having a pleasant week so far.
Bisous,
Abs