I decided to watch Julie Taymor's Across the Universe again a few days ago. The film is a Beatles musical set in the Vietnam era, capturing the counterculture movement of the late 60s and early 70s. The entire movie is a joy to watch, but I found myself especially alert when the song Come Together cued in. I was fascinated by the clothing of all the characters, and the effortless cool vibe exuded by Jo-Jo when he walked to the house in this scene (Jimi Hendrix anyone?). And because I couldn't find a better photo, we are stuck with Exhibit A below. Unless of course you have seen and memorized the film like I have. In which case you can most likely envision what I'm talking about in your mind's eye.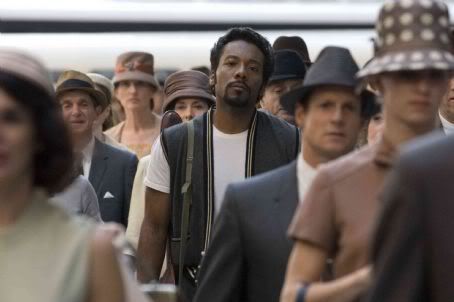 image credit: fanpix.net via Google images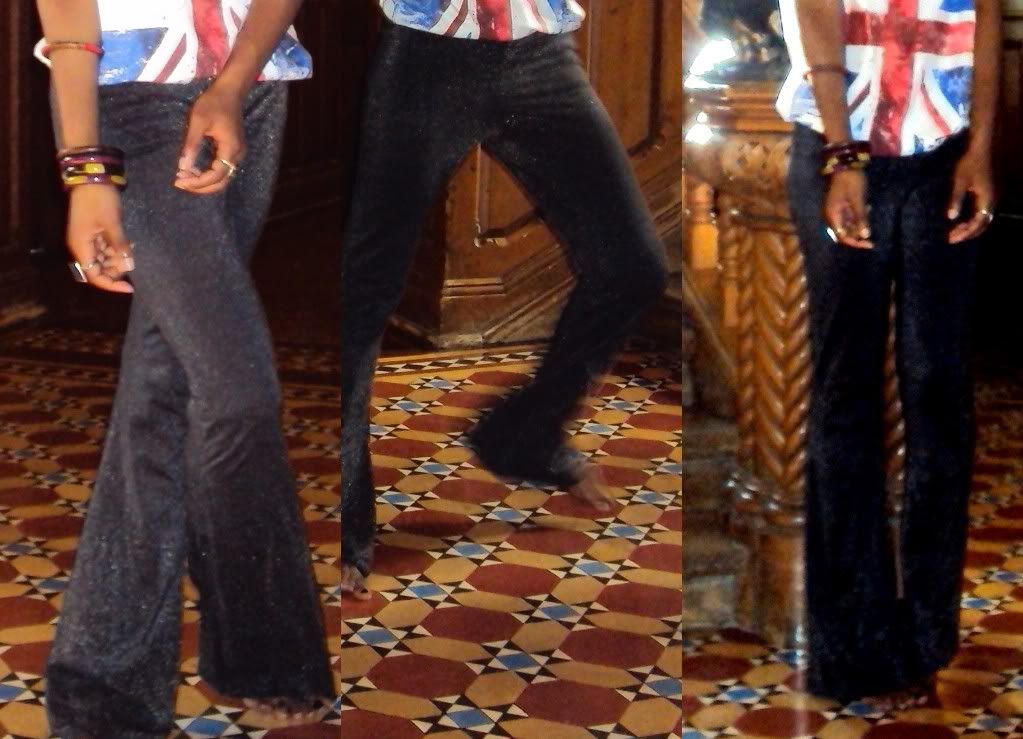 The late 60s/70's fashion was the flower power era, drawing inspiration from the hippie movement and ethnic influences. Bell bottoms and flared trousers are all gifts of the 70's fashion to the world. I recently declared my love for bell bottoms here. But I figured I should reiterate. These metallic flared trousers are a vintage gem. Paired with a union jack tee from new look and a headscarf/turban from talbot.
My sister says they would be better suited for a fancy dress party, but where's the fun in that?
Thanks for taking the time out to comment on my previous post. And a warm welcome to my new readers. Thanks for following. Means a lot! :)
Hope you're all having a fab weekend!