I don't know about you, but when i see a pair of bell bottoms, I immediately think of hipsters and the late 60s/early 70s counterculture movement. Throughout this period, trousers began gently flared and reached wide bell bottom proportions by 1975. I only recently found out that bell bottoms go as far back as the early 1800s where they were used as the traditional sailor's clothing. Apparently, the flared legs were wide enough to accommodate heavy boots, and easier to take off when wet. Whatever the case may be, they became a staple throughout the 70s, and again re-emerged in the 1990s. You either love them or you don't.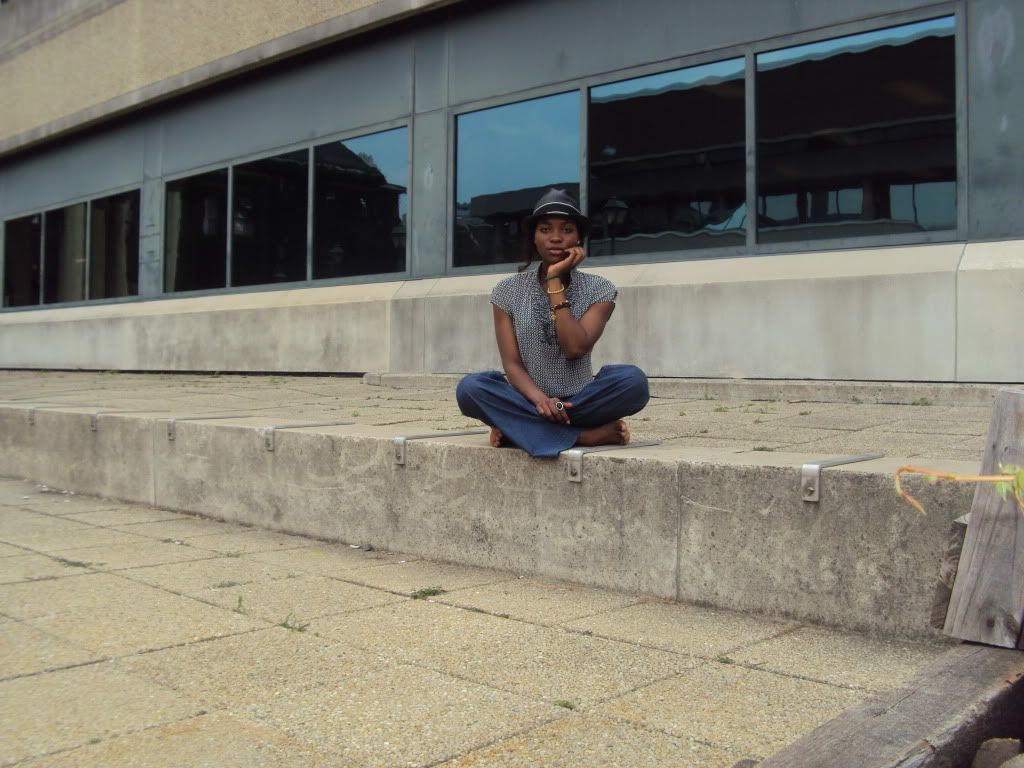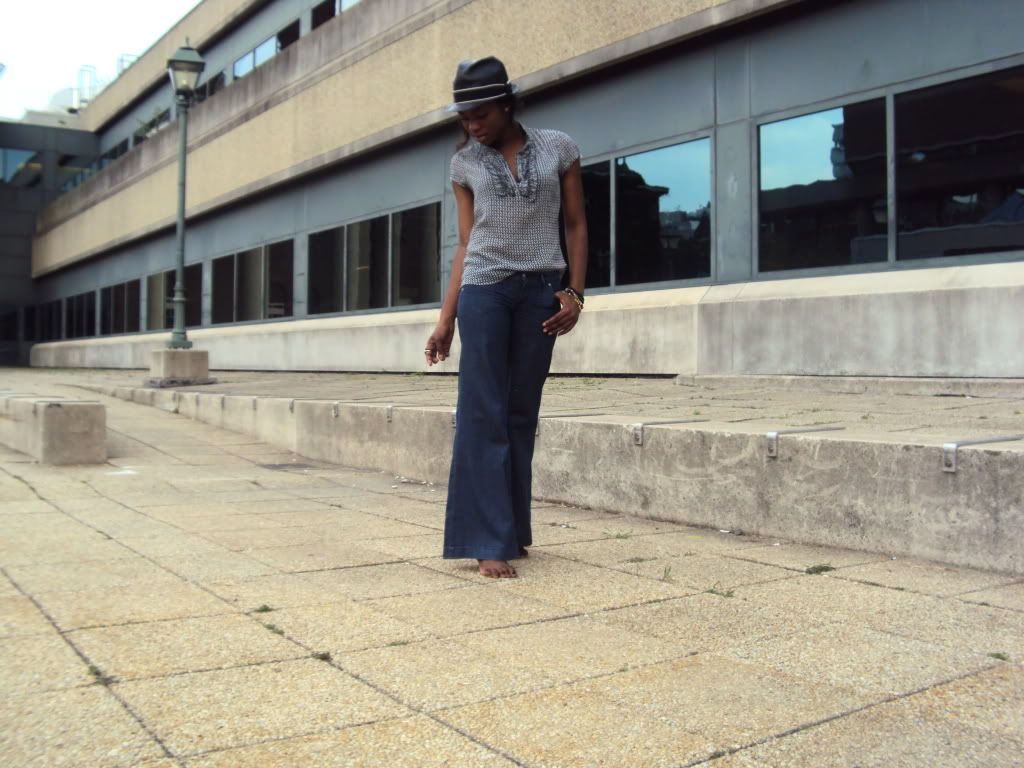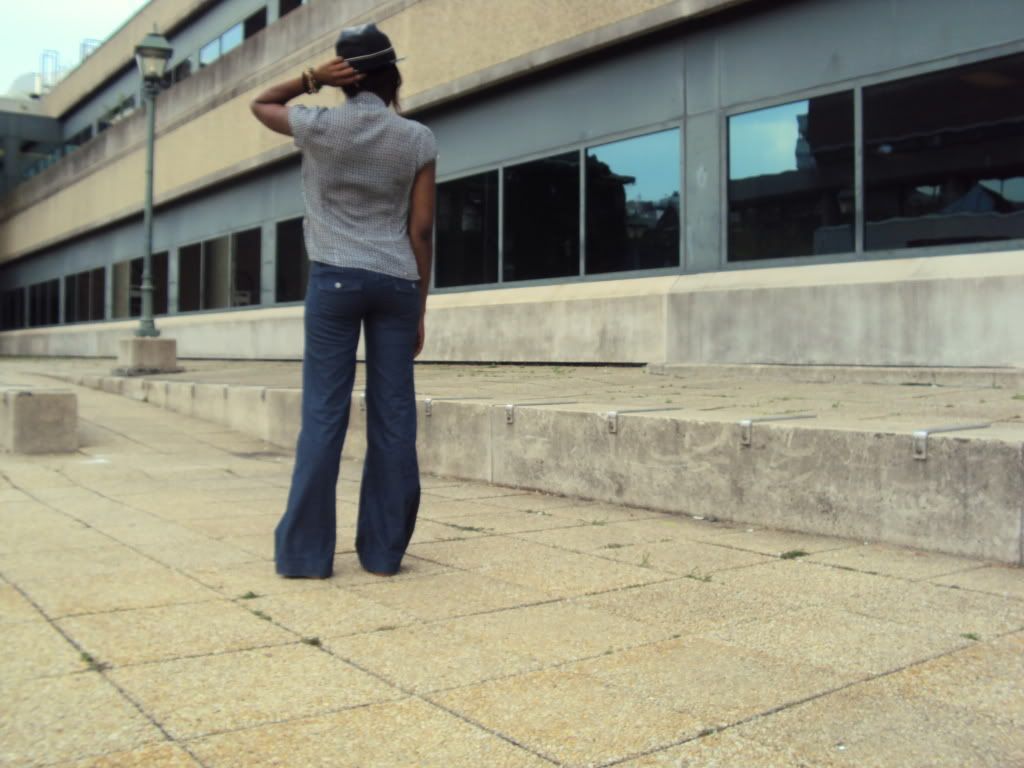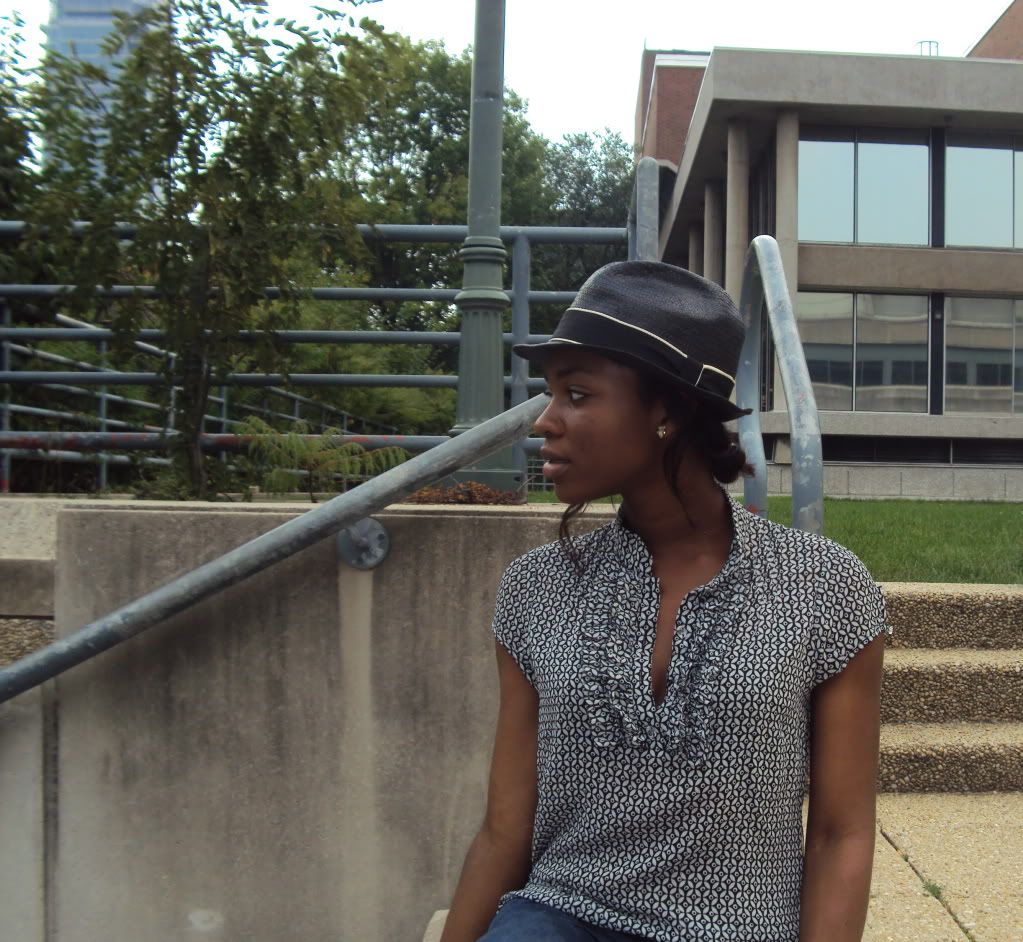 jeans: boutique jacob; blouse/hat: vintage
I happen to love them, so I bought this pair from Jacob. I was looking for something a little fitted down to the knees but had to settle for these instead. I paired them with a sheer ruffled vintage blouse, and was ready to be on my way.
So...have you found your cut? Or will you EVEN be looking for your cut? For me, the search continues.
PS: I've been meaning to play around with my template for a while now. The little technical spirit in me was able to muster this up. Hope it's still easy for you to navigate, and not too heavy on the eyes.