Pepe Jeans Fall/Winter 2010 campaign
. Set in the streets of London, I sense an urban-chic vibe going on here. Seems like the black and white trend going on with A/W campaigns (think Valentino, Yves Saint Laurent, Versace, Bottega Veneta) has carried right on with this one. Perhaps its because Alexa Chung is featured or the appeal of models Gaspard Menier and Jon Kortajarena; but I have to say, I actually quite like it. The photos capture a certain attitude of of just hanging out with friends, and just going about your daily business. And that I can relate to, even if you "daily business" involves sitting on a bench staring out into space all focusing on different things.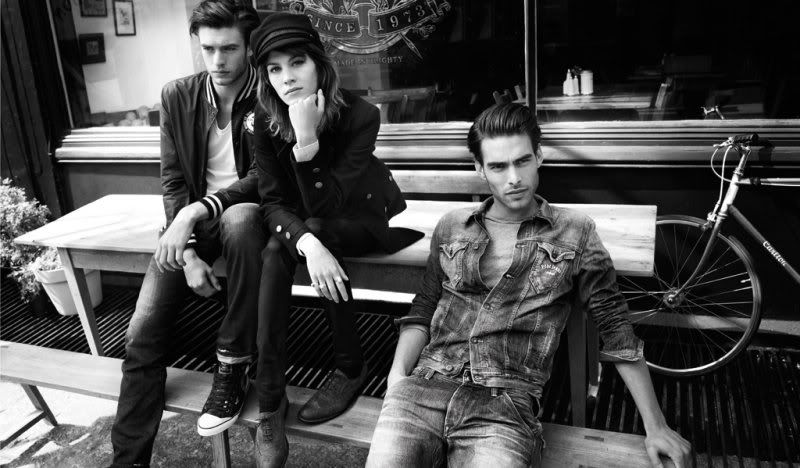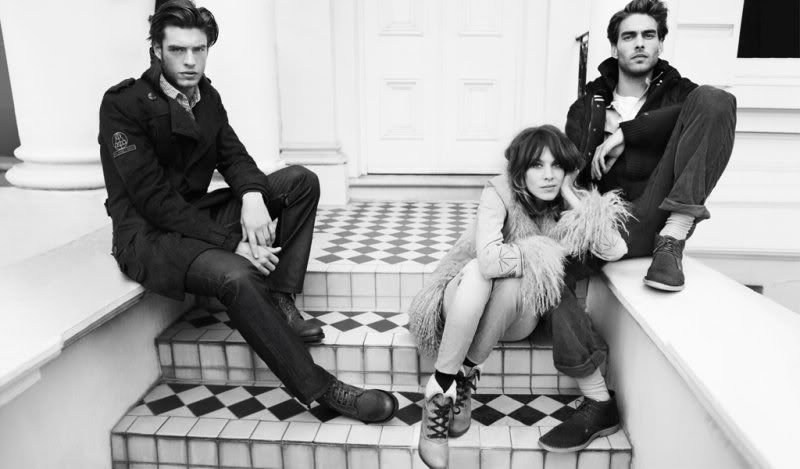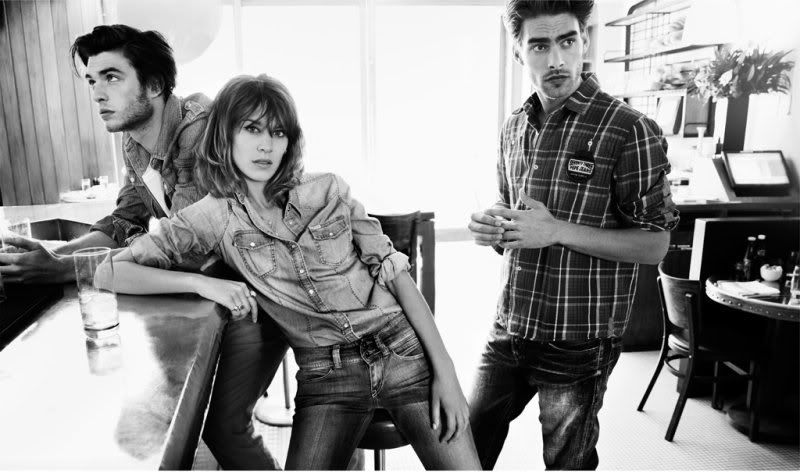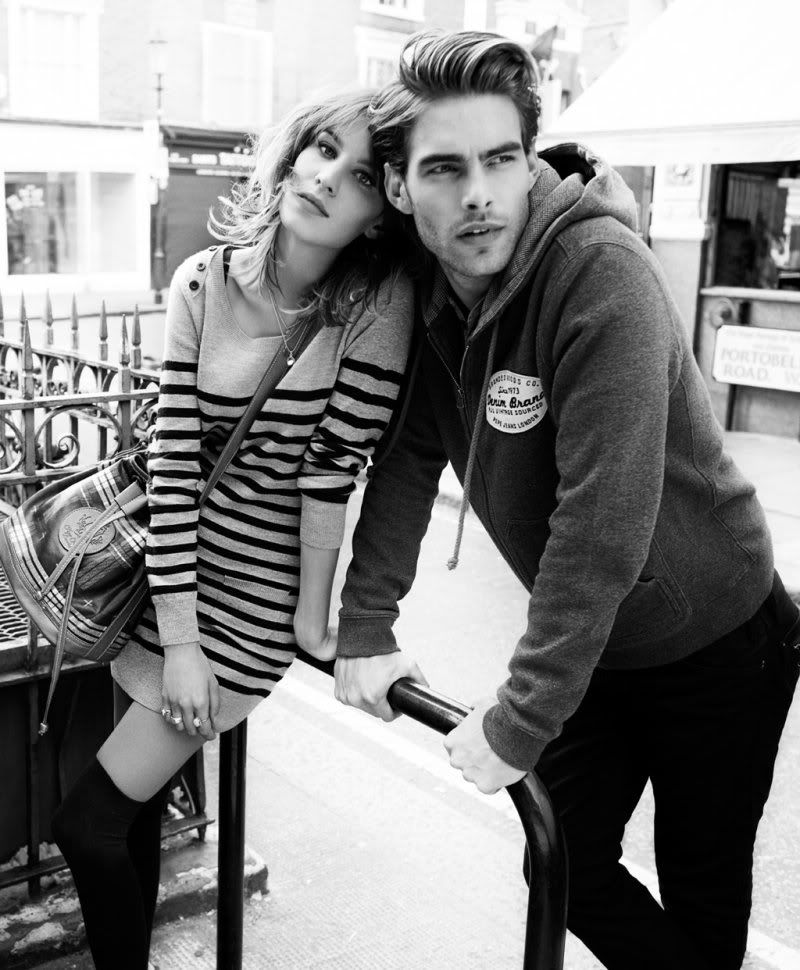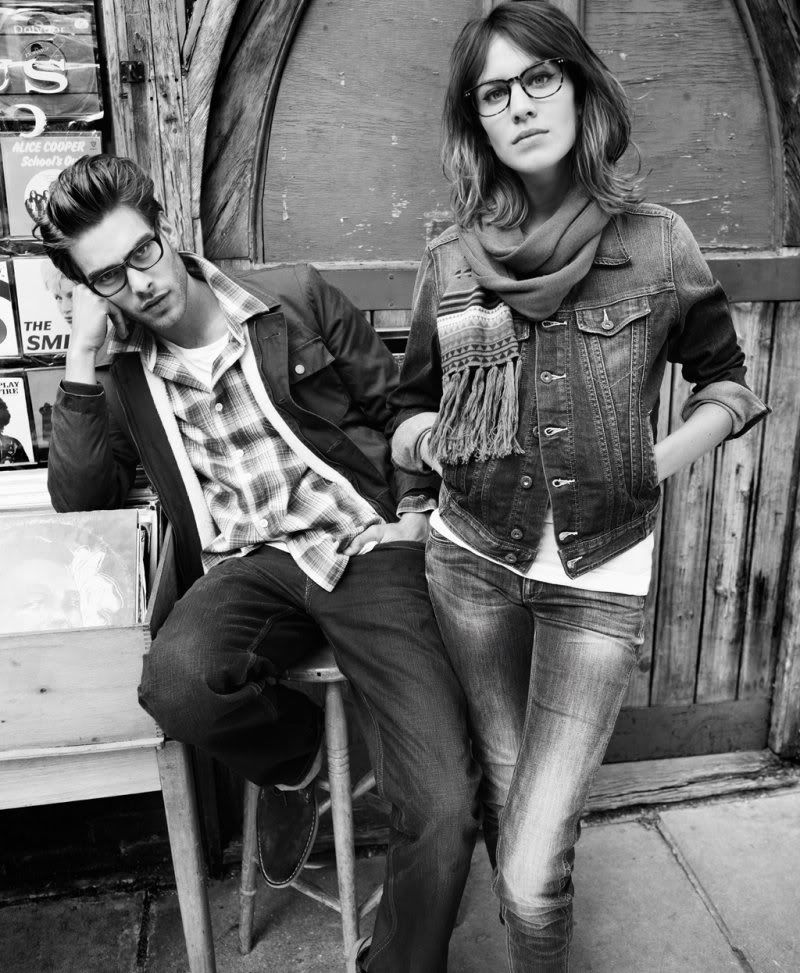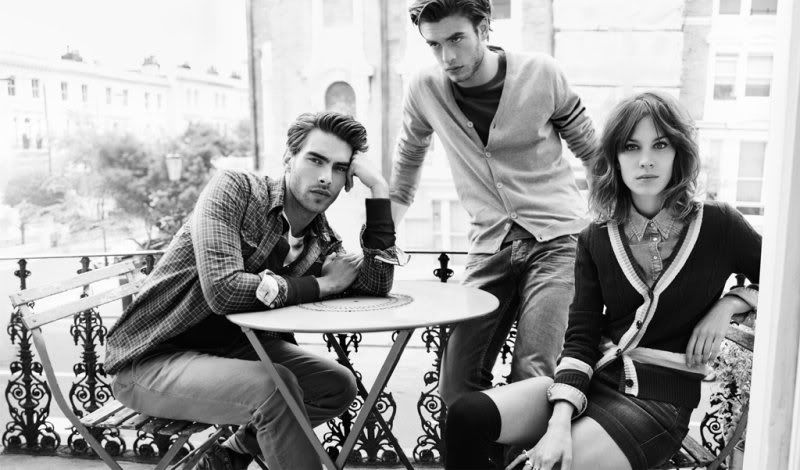 image credit: denimology.com
Speaking of daily business, I was at the park yesterday on a day that could neither get more humid nor any hotter (as you can tell by popping veins in my arms-a scary fact). I got a little distracted when this squirrel decided to join me. Half terrified that it would plop right atop my head, I hurriedly moved off the bench and watched as it climbed up the tree and began to strike different poses. I had a short photo session, and this brown squirrel was the perfect little model. Ha!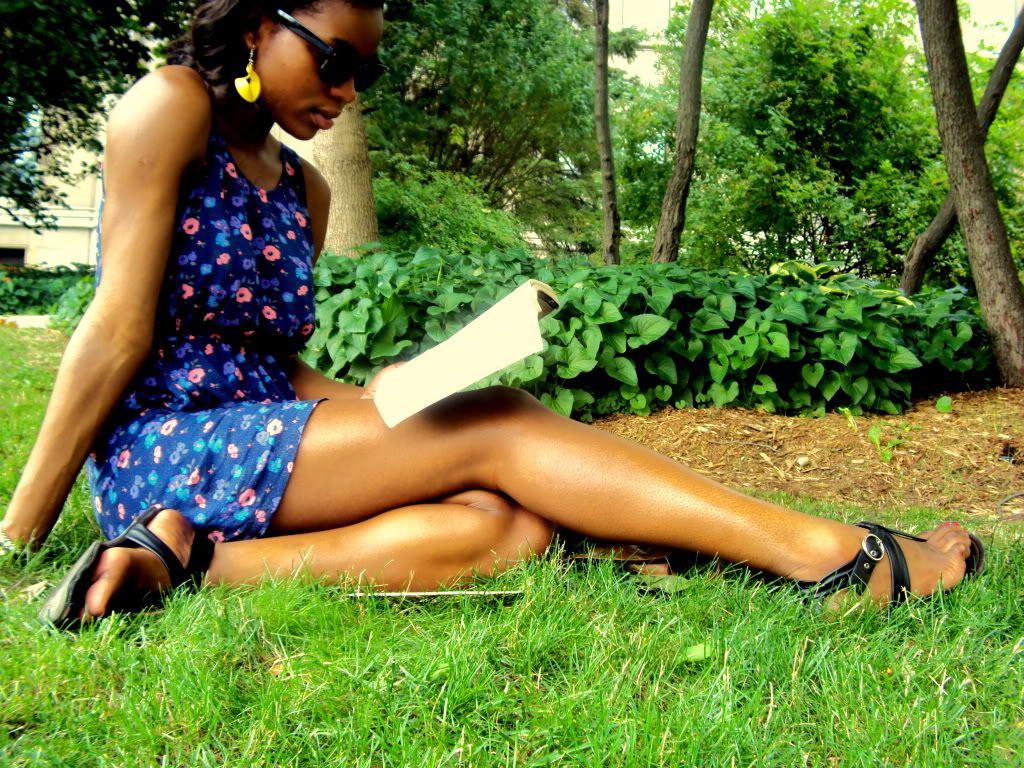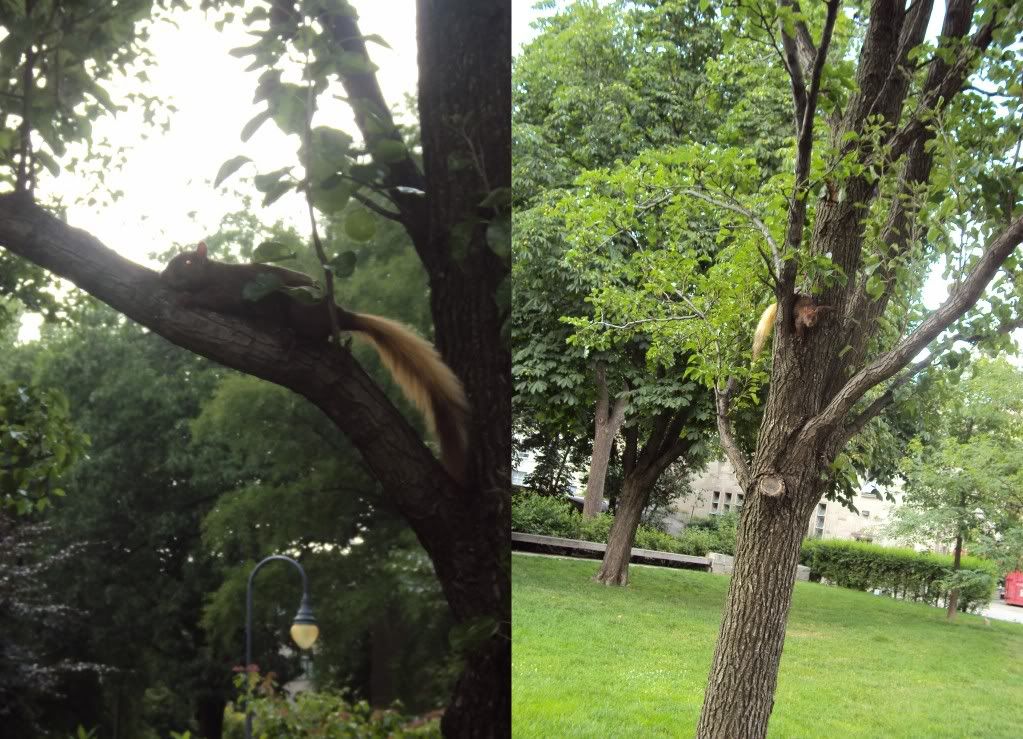 It's my darling sister's birthday today.
HAPPY BIRTHDAY DOLL
. She is the most loving big sister (I've got to add the 'big' to avoid controversy with my little one. See what I'm doing there?), bringing out the best in me. And what's more, she takes most of my photos on here despite my lack of innate posing abilities. Ha! I love you lots sweetface. Hope your day is half as sweet as you.
Apologies for the mish-mash going on with this post. I guess it sort of describes me a little bit.
Thanks for stopping by everyone, and for taking the time to read my words and leave a comment. It means a lot! I do read each comment, and try to make time to visit your blogs (if you have one) and retaliate. I do have to run now though, but I'll be dropping by soon-est.
Bisous,
Abs