Yesterday, my sister and a bunch of our friends decided to go watch the World Cup finals. Feeling clever, we left 90 minutes before the game in the hopes of securing good seats on a patio with decent sized screens. What we failed to realize was that Spain happens to have the most loyal and dedicated fanatics who obviously left their respective homes much earlier than we did. Most of the bars were either filled up or had reserved tables, and there were line-ups on every corner with hundreds of hopefuls lining the sidewalks (majority of them rooting for Spain). I felt a tad sorry for one of my friends who was clearly outnumbered in his orange Netherlands kit. Luckily enough, we were able to scurry our way through the crowds to snag up decent seats.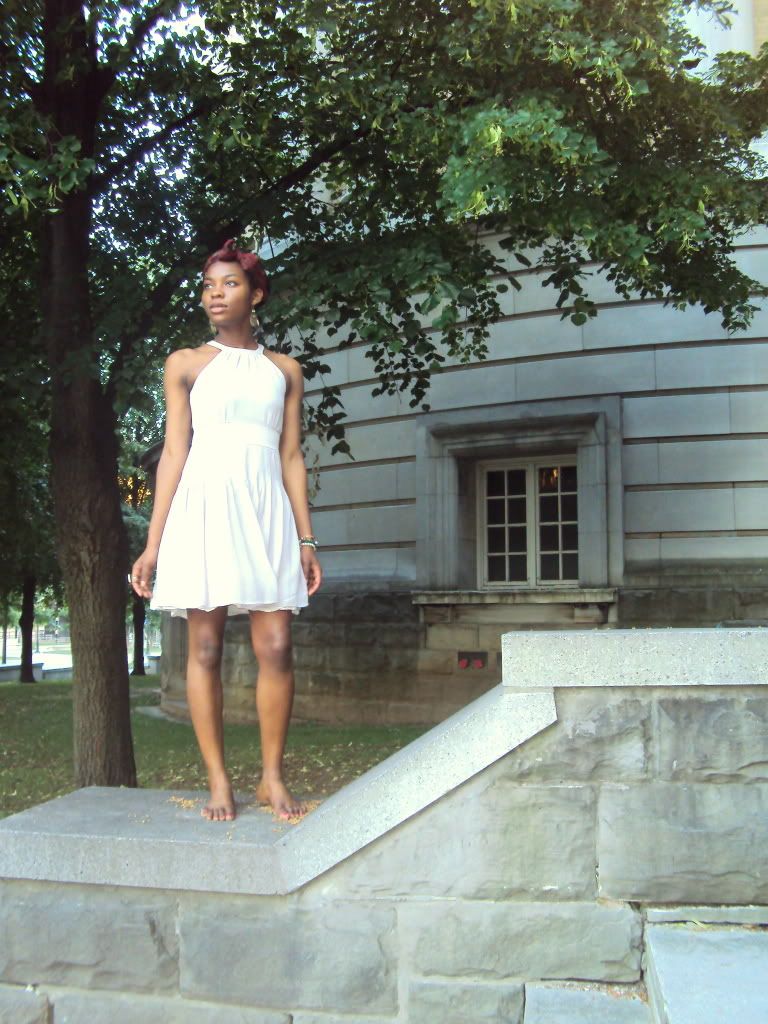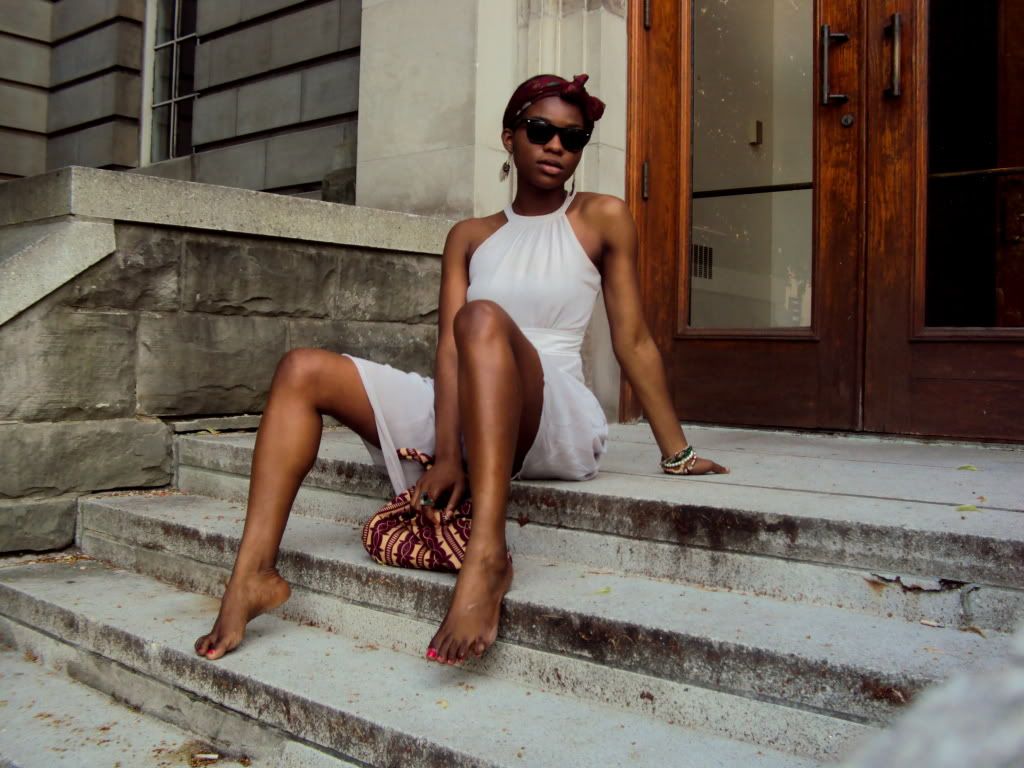 dress: boutique jacob; sunnies: vintage; bag: gift from sister; scarf: ?
I feel like I should have been spotting my football kit, but since my team was out early on, and I would otherwise have look ludicrous in an England jersey, I settled on this dress. I bought it from Boutique Jacob a while back but never really got the chance to wear it. For reasons unknown, it disappeared into the back of my closet only to be rediscovered yesterday. With the pastel colour, empire waist and the slight pleats down the skirt (wish I had captured some clearer photos), I immediately remembered why I purchased it. I paired it with a headscarf mainly because I was too lazy to do anything else with my hair, and it was humid out. My sister gave this wicked little bag to me. I think she picked it up while in Cape Town last year. It's pretty much just a cotton fabric with a knotted strap made of the same print material. A little DIY project for any of you creative geniuses perhaps?
Excuse the lack of shoes. We had been laying out on the grass after the games, and I thought it was a good time to take photos. It wasn't until I went to upload the photos that I realized something odd....I wasn't spotting my sandals.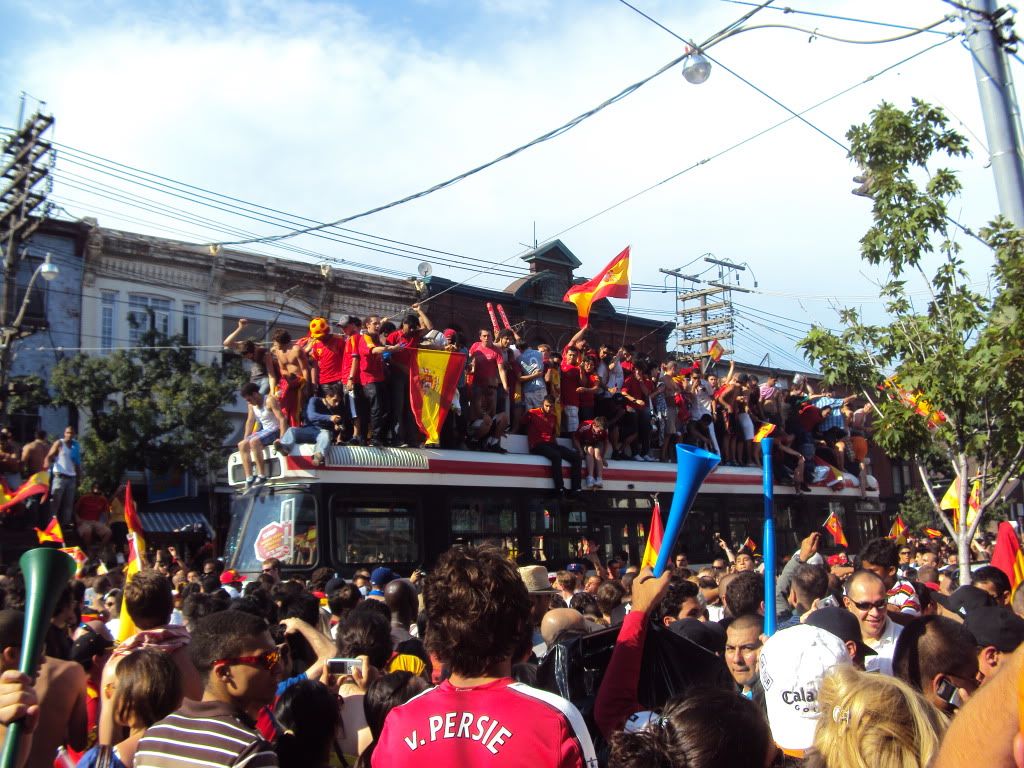 And here, ladies and gentlemen, is what victory looked like on the streets of Toronto. This was the sight mere minutes after Spain scored the winning goal against the Netherlands yesterday afternoon. I feel like every single person on the streets became a Spaniard overnight....at least temporarily. I told my friend in his Netherlands jersey to walk way ahead of us. Ha! Hey, you would have done the same thing too.
Hope you all had a lovely weekend :)
***I just want to say a big thank you to all of you for stopping by my blog, and taking the time to actually read and comment on my posts. It does not go unnoticed. I do love to read your words and reciprocate in kind as time permits. And to all you lovelies who have followed me up to this point, you have been nothing short of supportive. It means the world. Thank you ever so kindly.
Bisous,
Abs