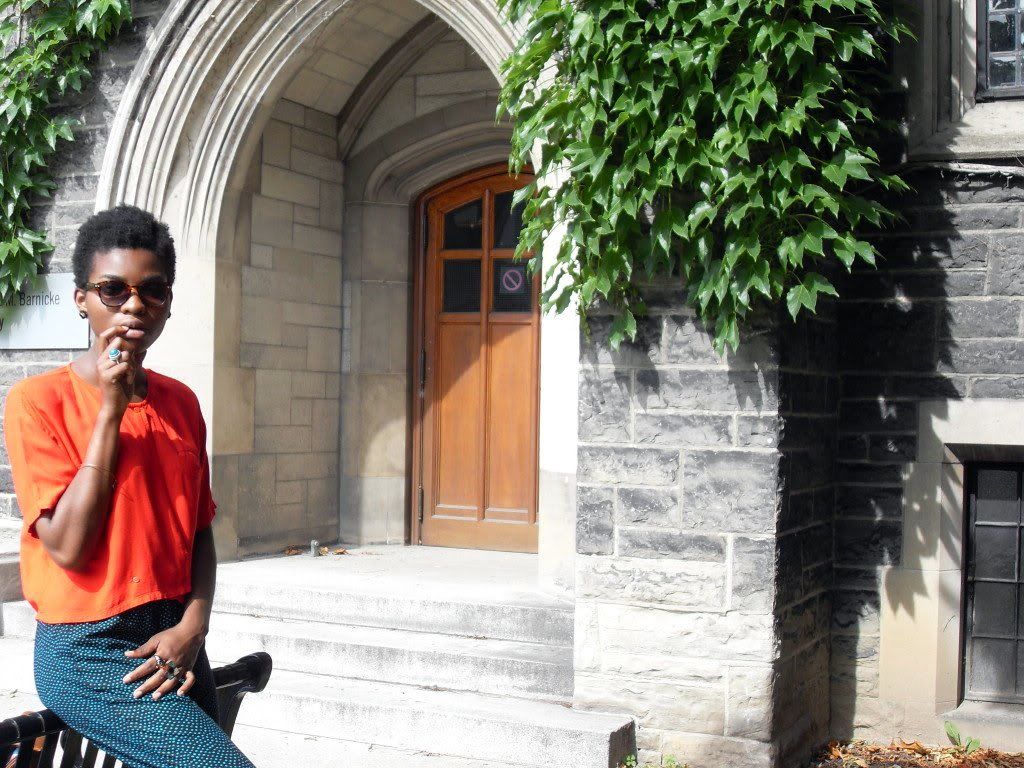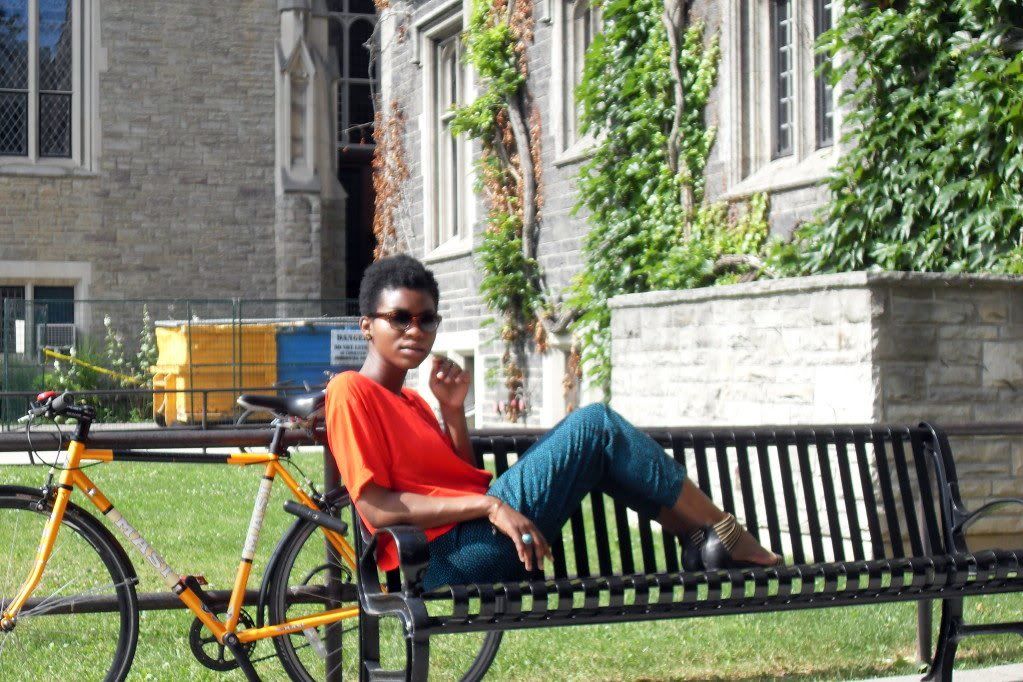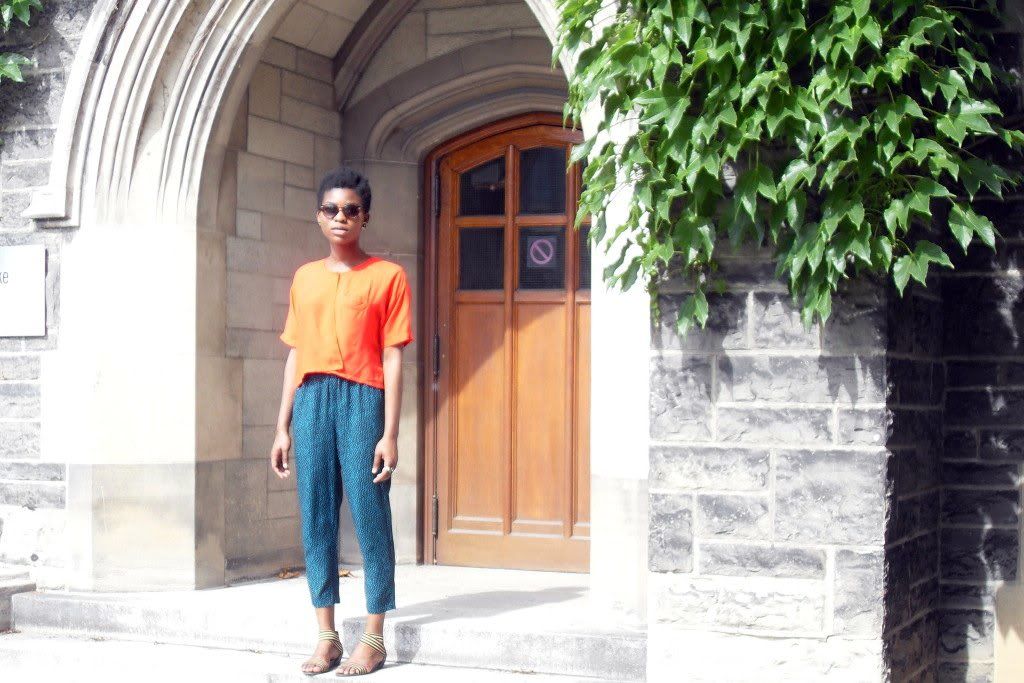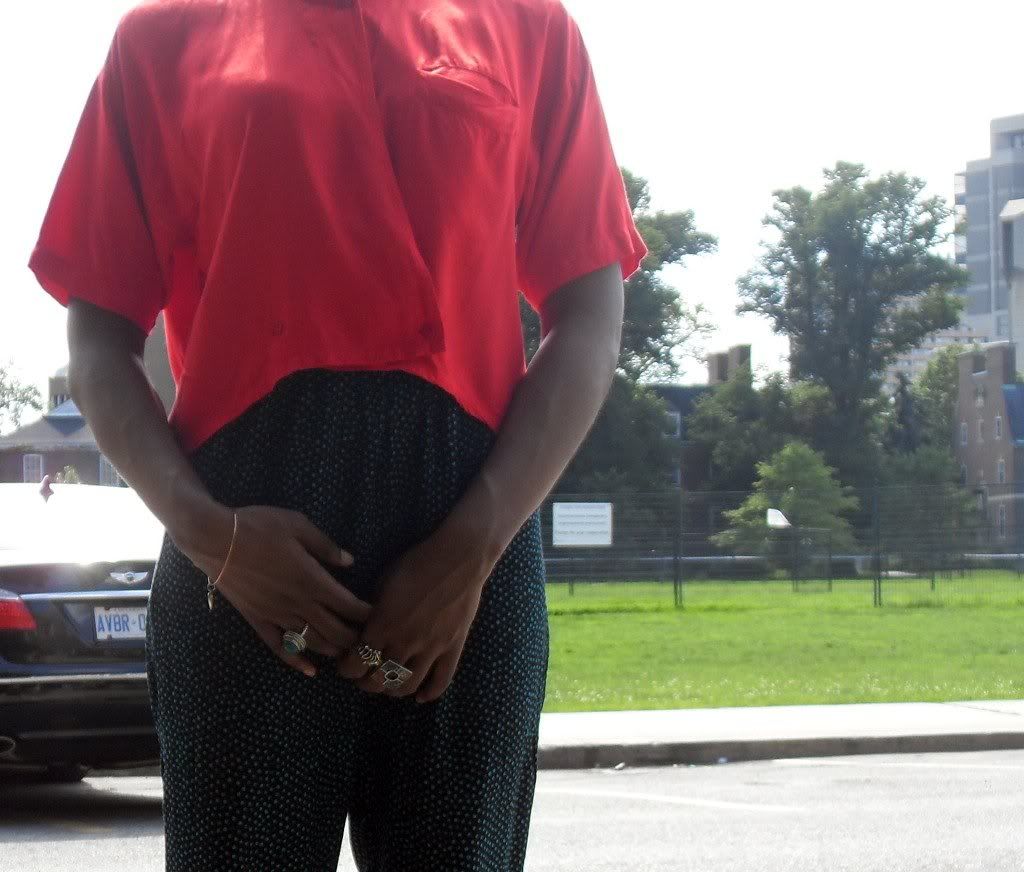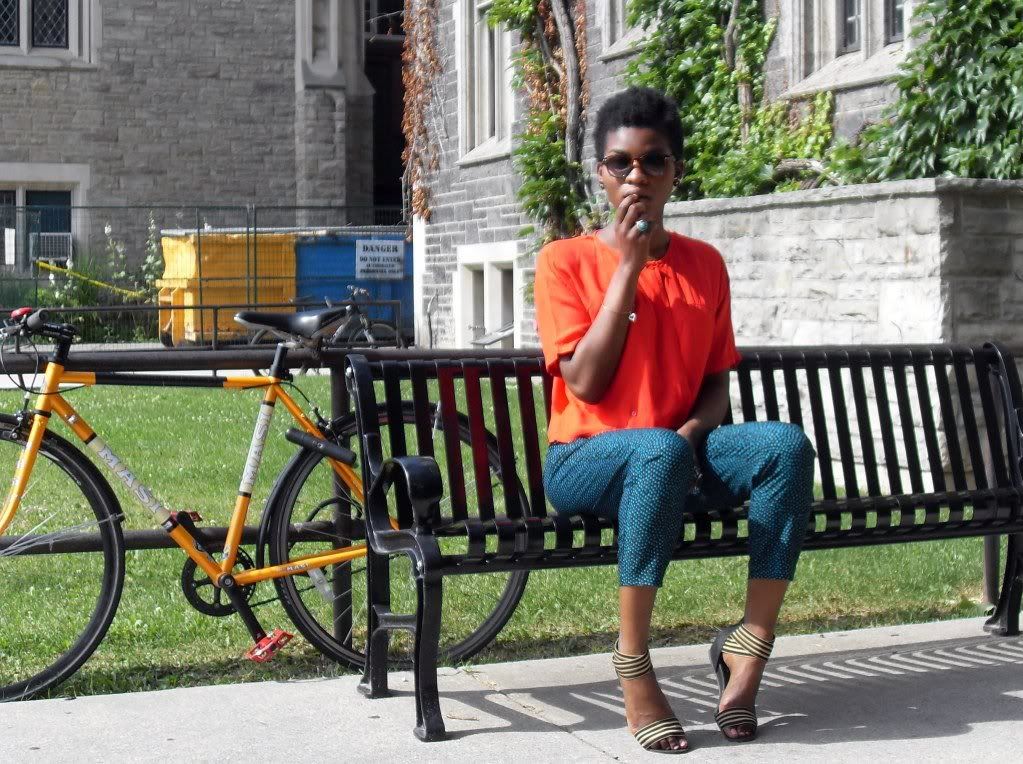 Walked into a vintage shop. Spotted this vibrant orange top. Thought: 'what a fun colour'. Pulled it off the racks and saw it was cropped with crossover buttons and a teeny bitty pocket. Into the crook of my arm it went. A couple of steps later, blue polka dot trousers were playing a game of peek-a-boo amidst other bottoms. Thought: 'surely, blue polka dots belong with vibrant oranges'. And so, this outfit was born. Of course the sandals were an after thought from urban outfitters; as were the accessories.
Comfort on Canada day. Picnicking, bike riding and fireworks watching while the sun blazed overheard.
Hope you all had a swell weekend. Happy Monday everybody!
Bisous,
Abi