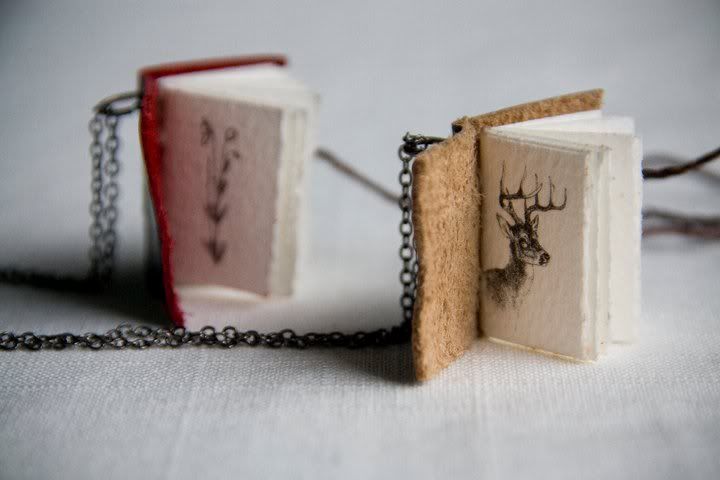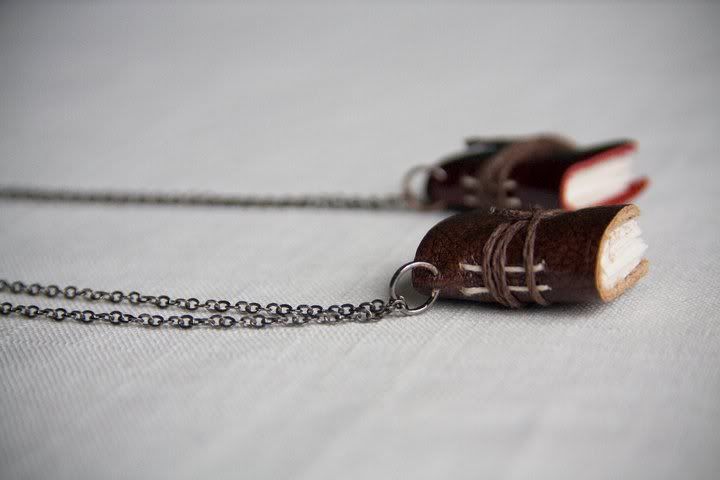 I saw my friend Amy Martin wearing one of these beautiful babybook necklaces a while back and gushed about how beautiful it was. Turns out she designed it herself. Well, hellllooo there Ms. Crafty.
Each necklace is entirely hand made with real leather, water colour paper and binding thread. I especially love how she personalizes each page with
letraset letters concealing a "secret message",
finishing off with an original printed vintage illustration on the first page. Charming.
Of course I've put in a plea to have one made for me.
We've all been urging Amy to create a little shop- etsy perhaps?- as she's incredibly talented. So far, she's only taken word-of-mouth orders, but I'll keep you posted when that changes. If you're at all interested in one, you could email me and I'll pass it along. Perhaps that'll be the little nudge nudge she needs to open up shop? Hehehe