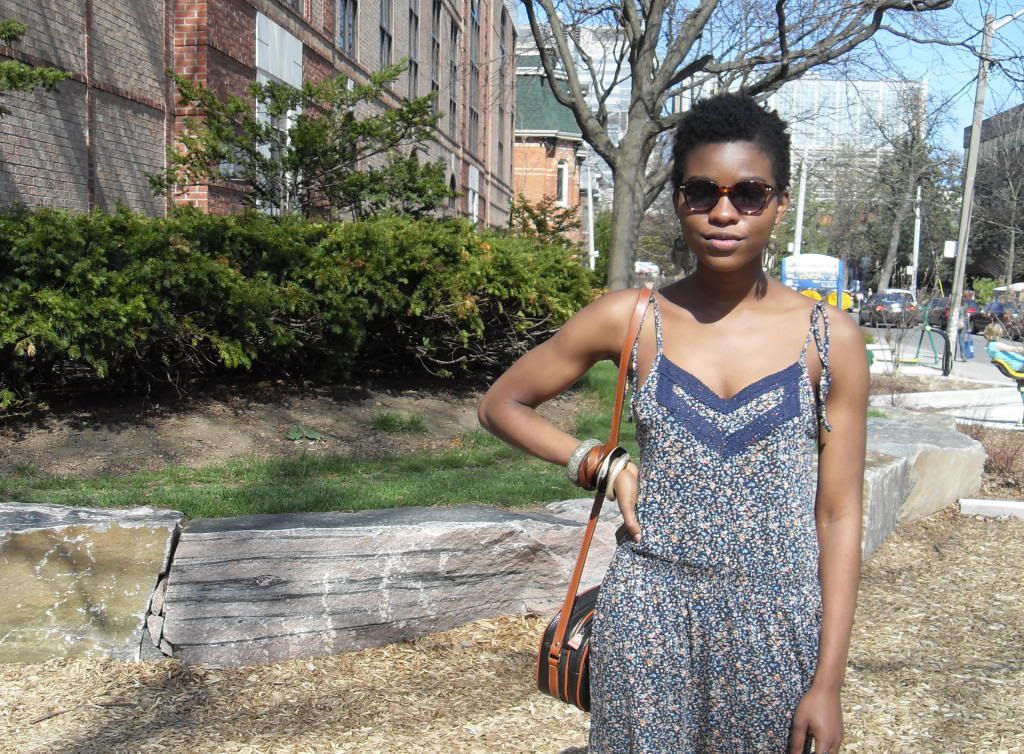 h&m jumpsuit; vintage bag; uo sandals
Current theme: The Florist
Nothing quite like a jumpsuit for an easy breezy walk around the city. Comfortably perfect for the sunny Saturday we experienced this past week. Only classic thing of course are the problems that arise when one needs to go to the bathroom. Then easy breezy becomes extremely frustrating and sweat-inducing as the straps choose that moment to go on strike, refusing to come undone.
Succeeded in kicking one of my summer resolutions into gear- a new restaurant each week. All part of my ploy to know Toronto like the back of my hand at the end of the summer. Reward? Nothing tangible, just tonnes of excitement and fun to be had. I have a feeling it's going to be a weighty discovery though as my night cap had me at the newly opened
menchies
- froyo really is the best thing since sliced bread. Cake batter with cheesecake and white chocolate bits. Yum!
Hope you all have a lovely weekend. Happy Monday!