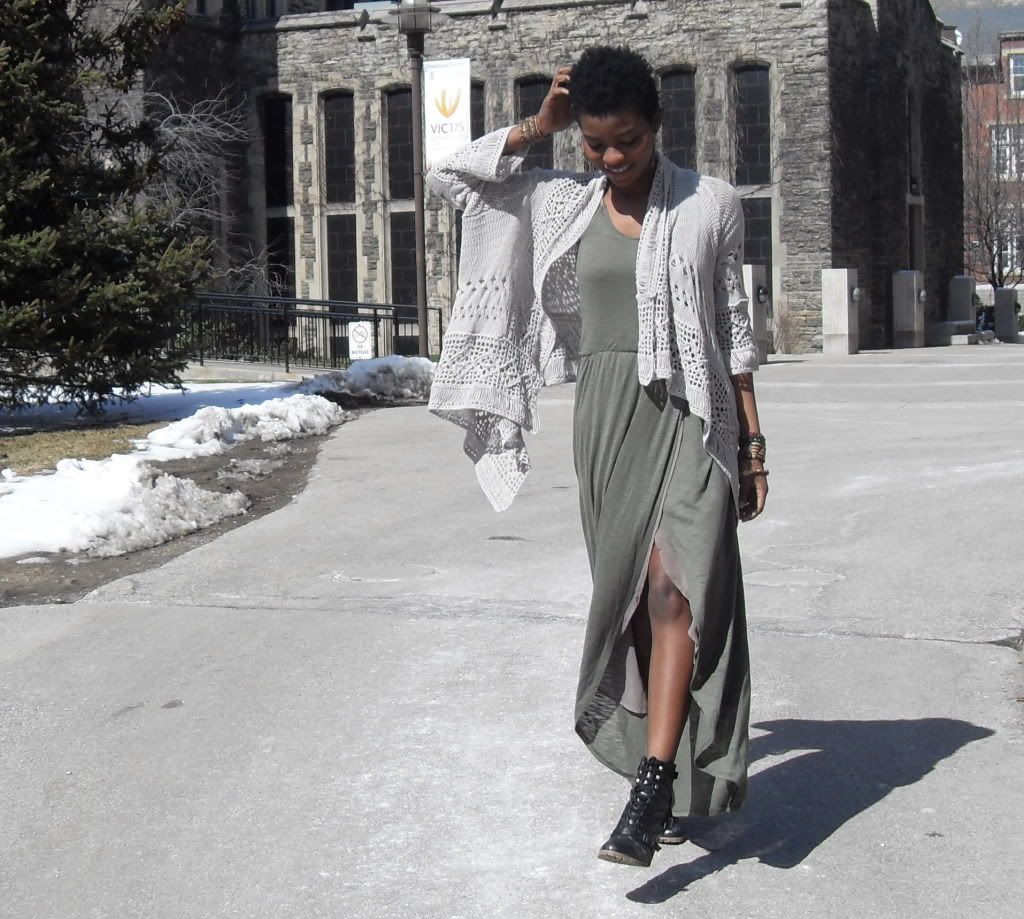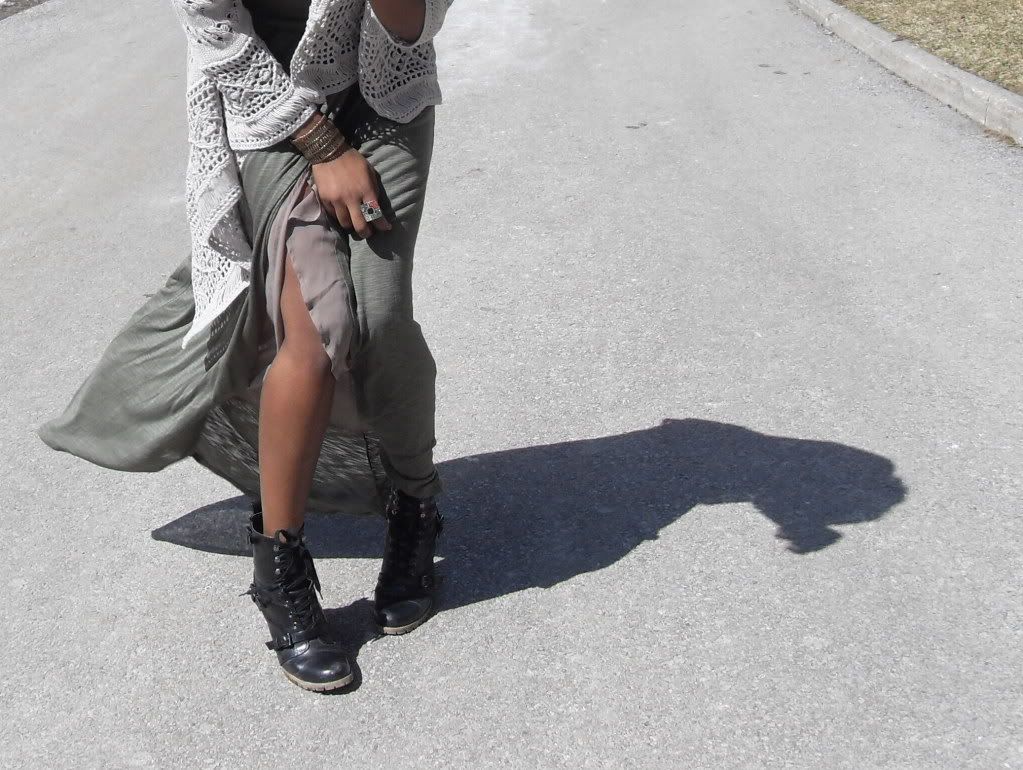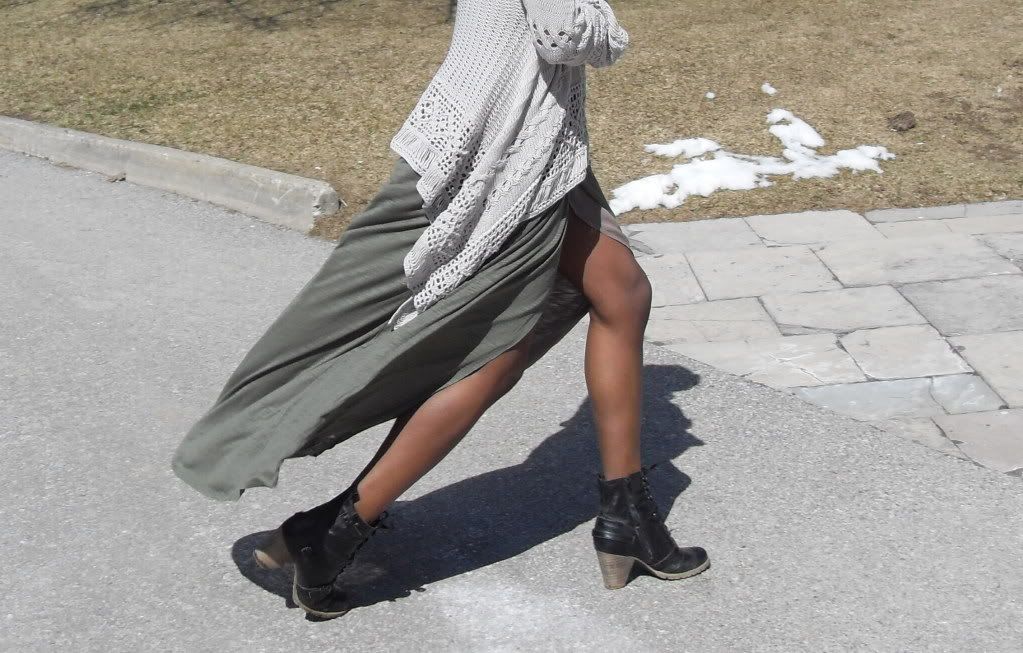 Philosophy: Why wait till the new year to make resolutions when you can make them right at the peak of spring?
And boy, do I have the long list here. Somewhere right around the top though, is the point at which I learn to play the guitar. A little Hugo meets Mumford & Sons. Yuppers! Now one might wonder how these two merge, but somewhere in a deep corner of my mind, I envision a duet called 99 problems in the winter winds. Yeah. A cocoon in the middle of all that is exactly what I'm aiming for. After only learning a few chords this past week my fingers have been bleeding/crying out in pain. I could say that's what has kept me away from my keyboard, my computer and blogging, but that'll be a dirty dirty lie. I've been enjoying my new found freedom (from uni work) and frolicking through the city discovering hole in the wall restaurants and the like. Really nothing better to do that in than this half sheer, high splitted maxi dress.
Hope you're all feeling as well as can be. Any summer resolutions/ upcoming plans?
Here's some Hugo to keep you company while you come up with some ;)


Bisous,
Abi