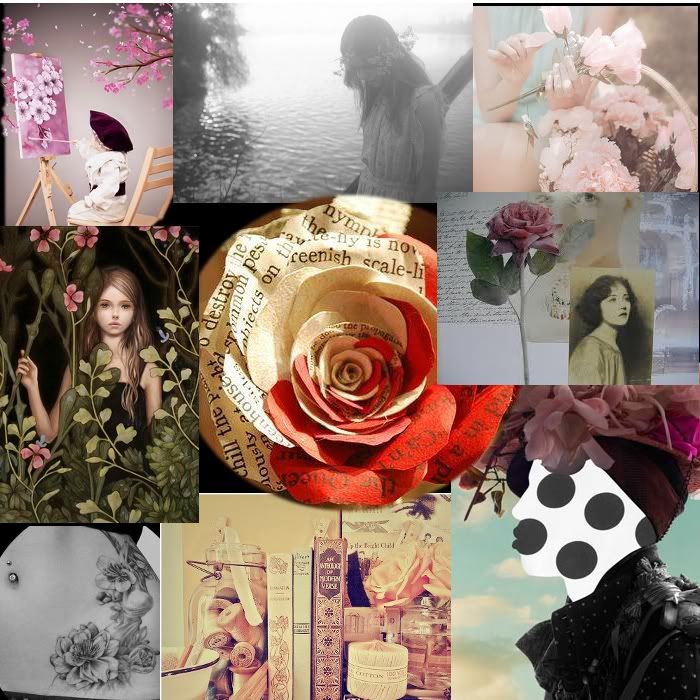 Current theme
:The Florist
Does January bring a new year? Do July fireflies inspire August skies? If April showers bring forth flowers in May, what do the snow storms in March have to offer? Pondering……
Figured it out yet? Yup. I came up with nothing tangible either, but I digress as THIS too shall pass. Soon flowers will bloom and shops will be awash with prints. (aIthough I'm certain they already are).
Floral prints: formerly used on work wear and clothes linings, they rose to popularity in the 20s after laying low for decades. Florals have been in existence since the beginning of time I'm sure, but came into prominence during the Romantic era. Middle class wanting to appear gentrified turned to bloom-scattered crinolins. Writers like Jane Austen and Lord Byron who's works were filled with ideas of femininity and romanticism further their popularity
as skirts gained width at the bottom with ruffles and floral embellishments
.
Victorian era came along and women upped the anti by wearing hair pieces and artificial flowers such as velvet pansies and roses combined into intricate headpieces.
With Parisienne couturiers embracing prints on full skirted dresses in the 1950s, it was an inevitable explosion.
And so, floral prints stand today. O'er and o'er, they seem to withstand the test of time with me and once again, I'm looking forward floral print dresses of all lengths for Spring.
And yourself? Spring dresses? What are you most looking forward to over the next few weeks?