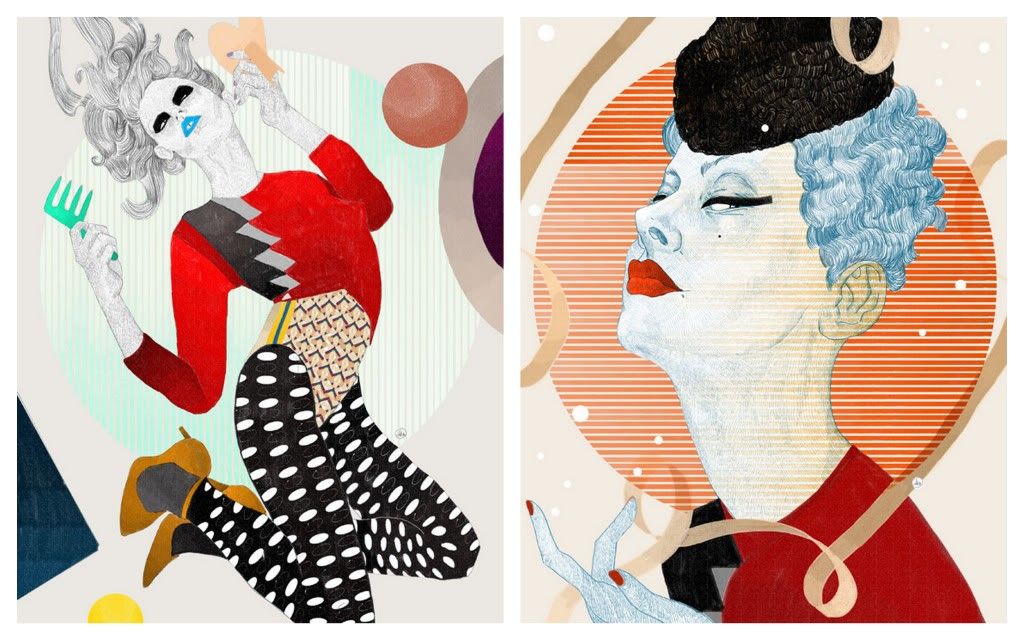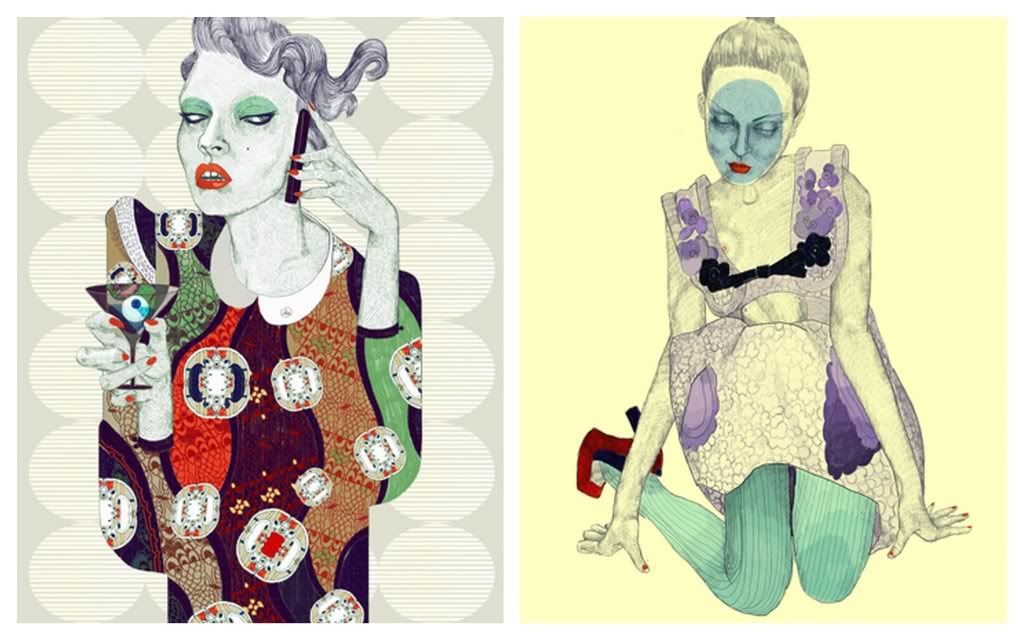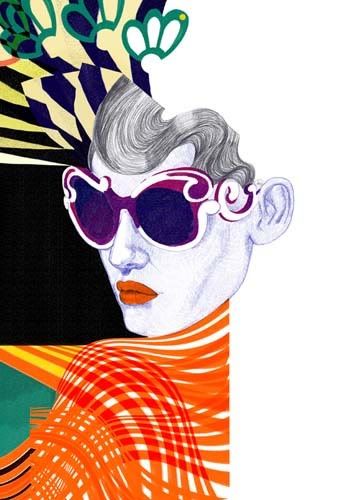 Are you bored with my jabber on the psychedelic movement yet?...No?! Okay good because I've got quite a lot of juice left. After going on about
the summer of love
and declaring that there's a
light that never goes out
, I thought I would have gotten it out of my system by now but fortunately (or unfortunately, depending on how you look at it really) this is not the case. Over the past month, it appears that I have been hit with little jolts of psychedelia but the latest one has been like thunderous lightning in form of Russian illustrator Aksiniya.
Her works have a magical way of transforming one to
a world of fantasy
through the blending of unrelated colours and geometric lines. At the same time, the eclectic mixture creates a comprehensible reality as seen with her
miu miu
inspired creations. You can check out some of her other works over on her
blog
. I promise you'll be nothing short of inspired. She's good. I mean reaaalllly good.
Hope you're all enjoying your weekend. Sending lots of love your way.
Bisous,
Abi