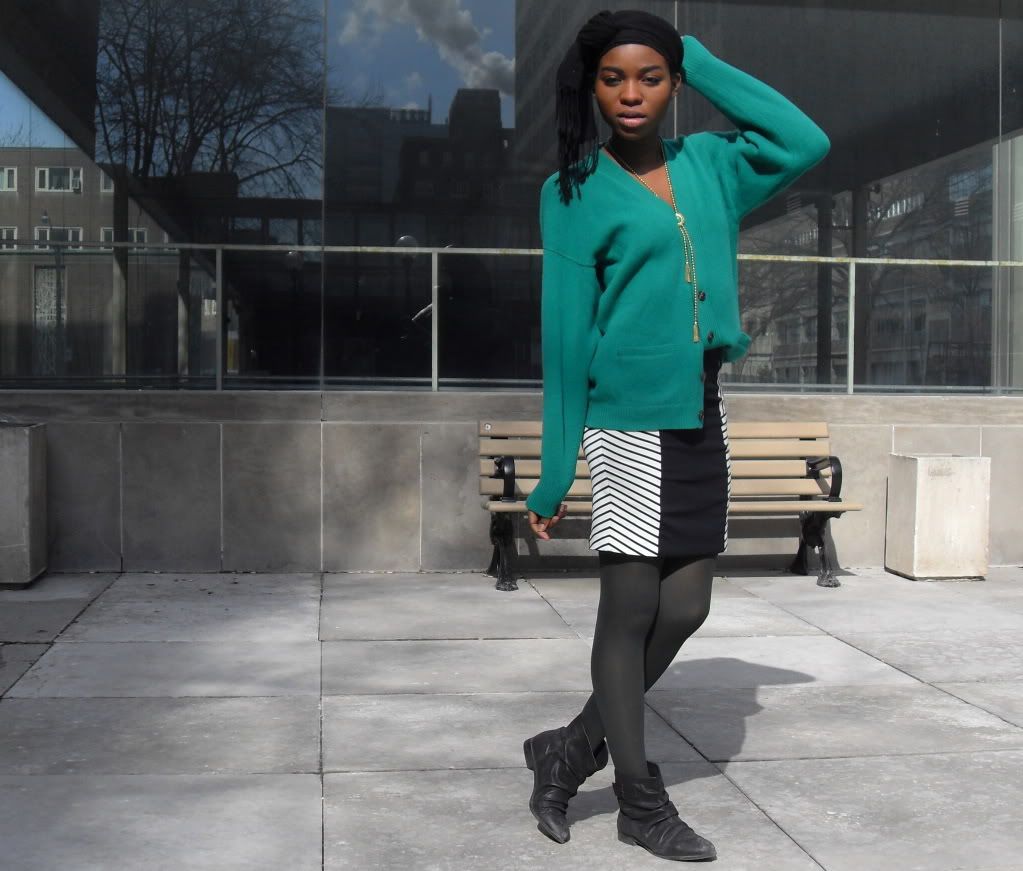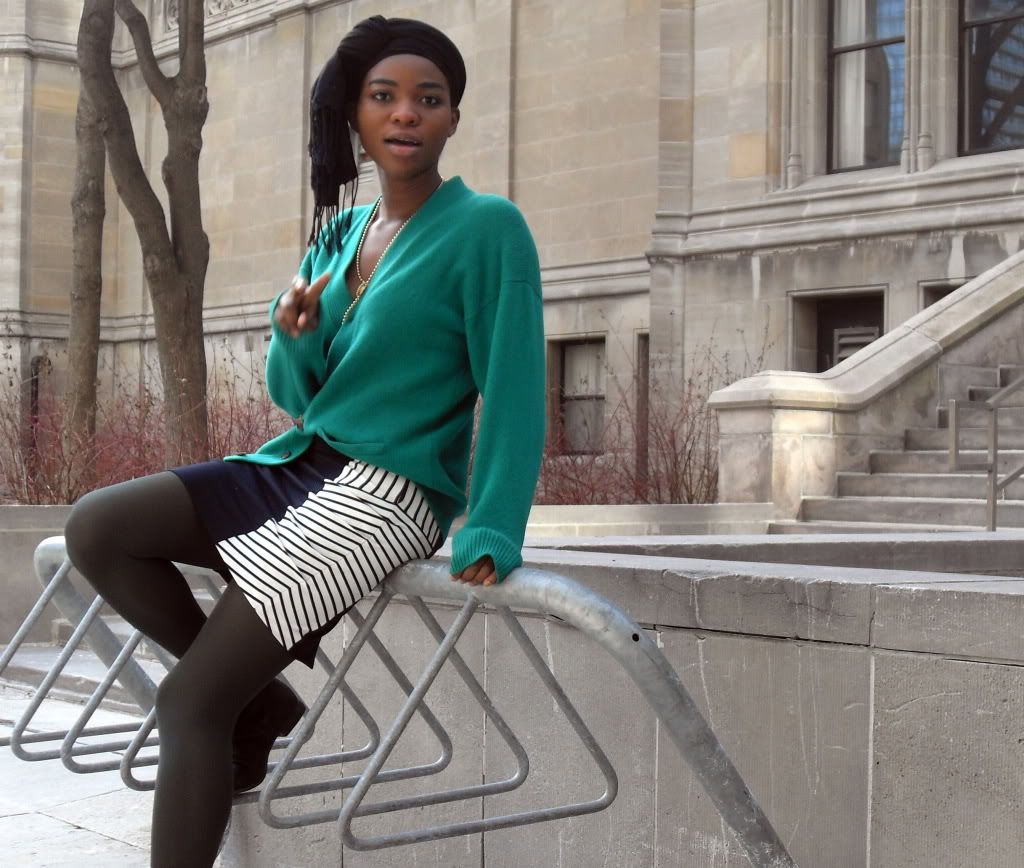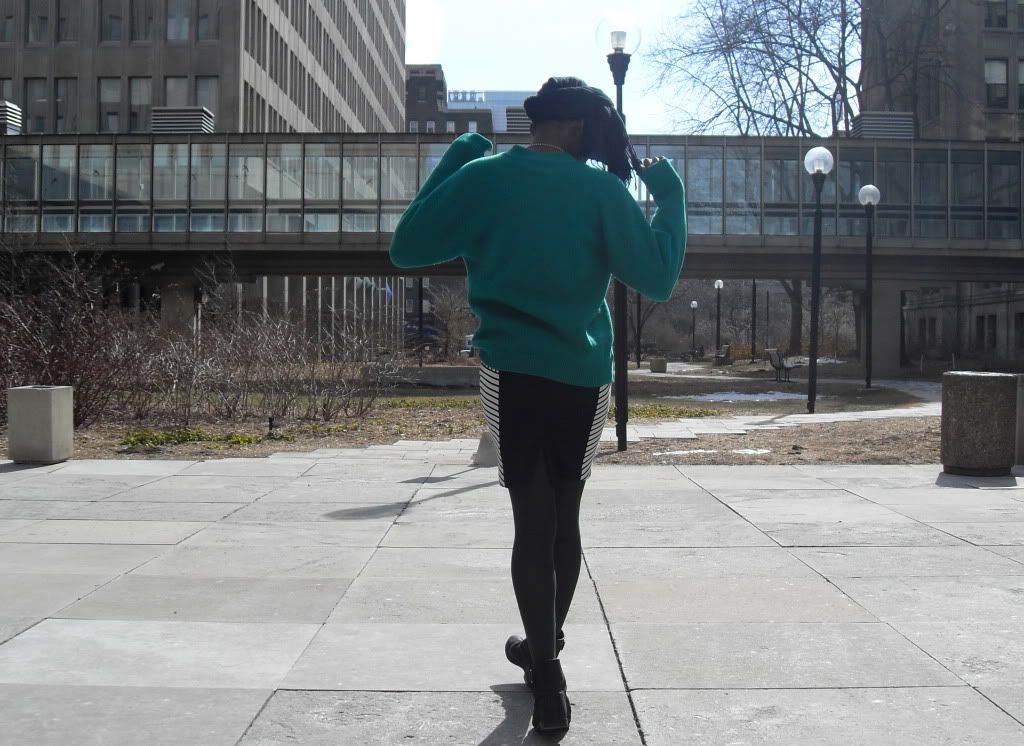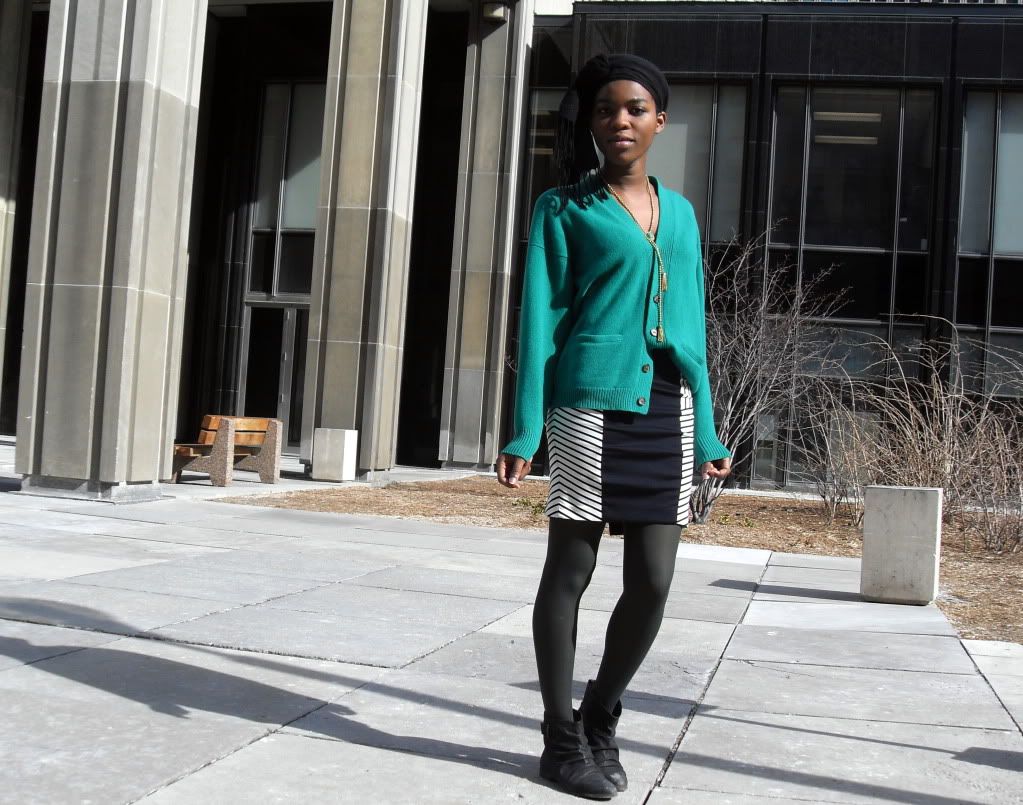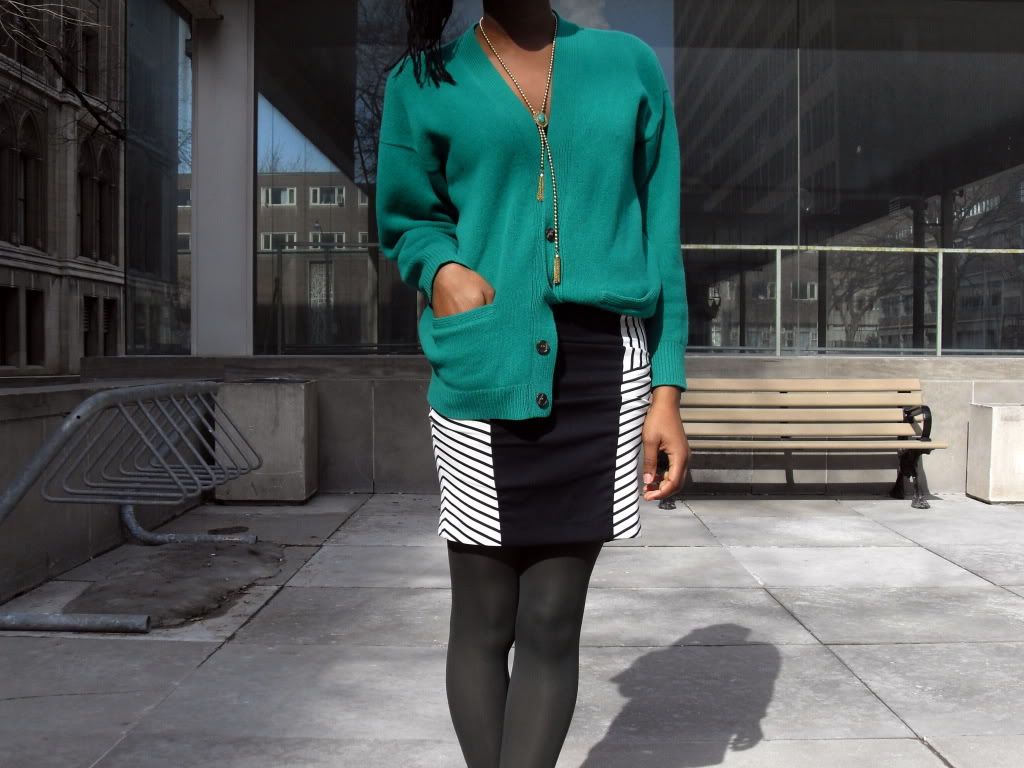 zara skirt and boots
harry rosen jumper
h & m scarf as turban
vintage necklace
This past weekend was very tempting, with bursts of sunshine deluding me into thinking we're in the highs of Spring. And there I was suddenly itching to make a dash to the art shop, purchase as many canvases as I could store in the crevice of my arms, neck and perhaps mouth. There was a perfect plan of turning my terrace into a temporary paint room where I would go crazy with splatter. Nevermind that my drawings are barely a step up from stick men and that I haven't painted since grade 11, but I figured I would just blag my way through by tossing bold colours around without caring much for the results as long as my flat was brightened up. My mini-reverie didn't last too long, and infact came to a raging halt when the first snow drop hit me atop the head, right before it turned into a frigid snowfall.
As spring is fast approaching, I'm excited at the prospect of falling in love with everything and anything. As a countdown I'm going through the colours of a paint box with my outfits (until the weather warms up enough for my paint room. Hehe), starting with this jumper. Reading week is here which means lots of relaxation, jolts of tomfoolery and snippets of reading.
Hope you all had a lovely weekend!
Bisous,
Abi