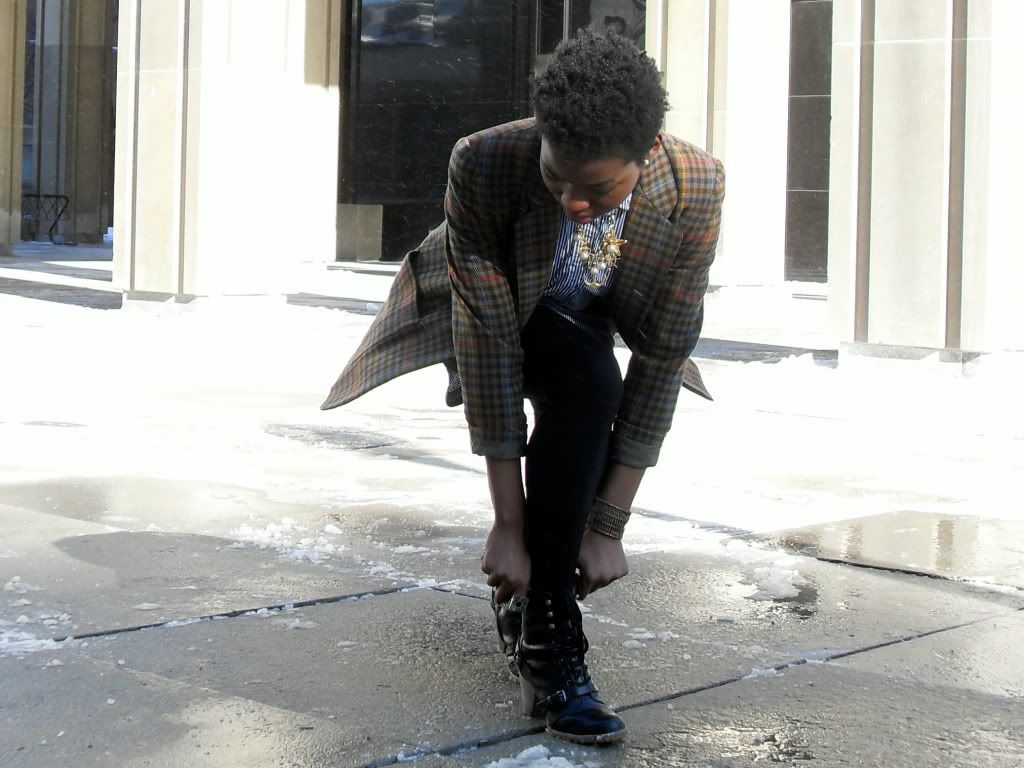 Zara shirt dress
boots from urban outfitters
vintage blazer
I've taken quite the fancy to button-up collars, and attaching random jewellery pieces to them. My sister picked out this charm bracelet for me at an antique market- just the perfect collar accentuating piece. I reckon it's inspired by the seaside seeing as the charms comprise of seashells, anchors, wheels, starfish and pearls. I've attached it to a shirt dress from Zara, last seen here. Paired with a vintage blazer. The multi coloured checkered squares and voluminous shoulder structure made for a lovely fit.
Hope you all had a great weekend.