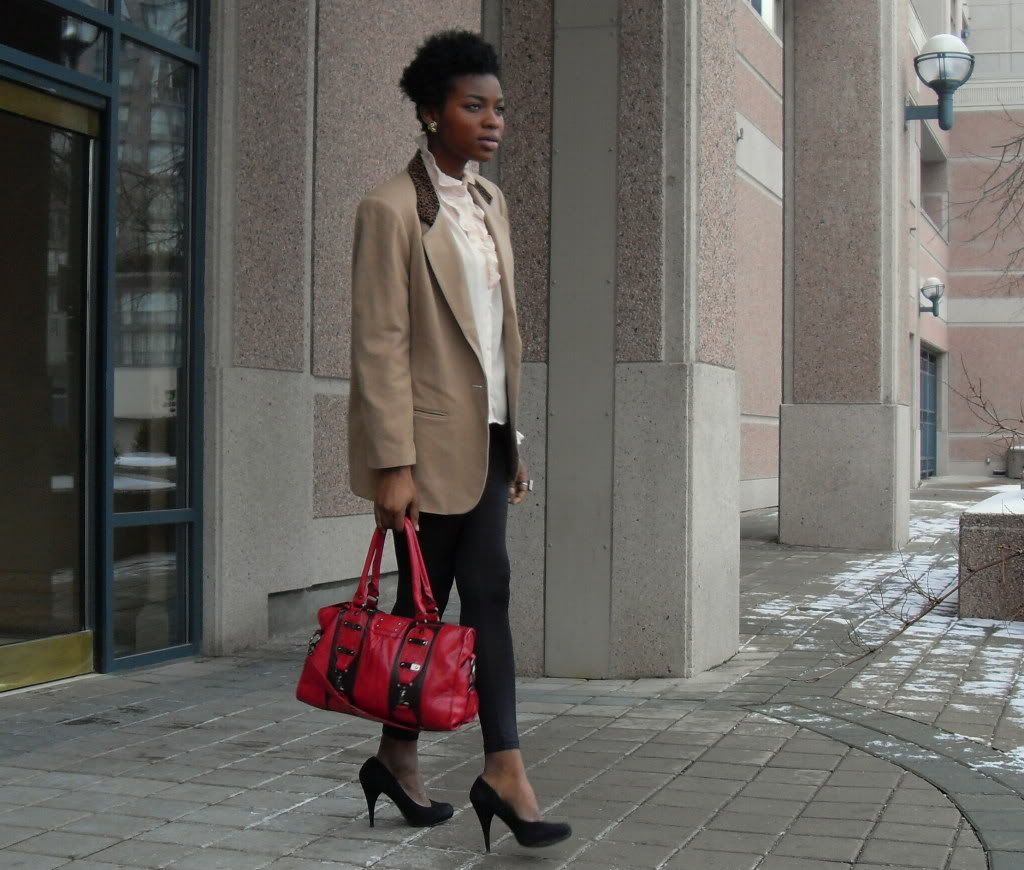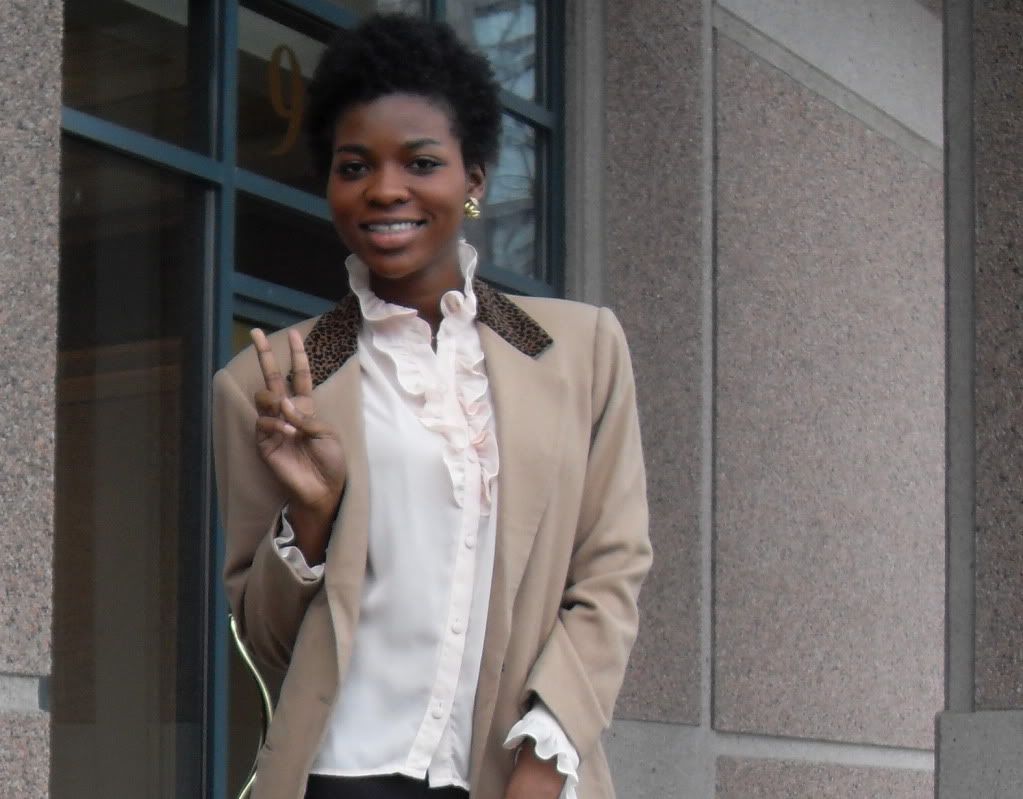 This time last year I couldn't get enough of this song, and here I am again a year later, with it still going strong on my playlist. Only difference is that a year ago, I was back in London with the fam and today I'm in Toronto. As much as I'm itching to hop on the next plane eastbound, I think this Christmas will be just as exciting; albeit in a different way. Surely I've bitten off more than I can chew with the Christmas dinner my sister and I have planned for a bunch of our friends. I decided to start on preparations a bit early and had Florence + the Machine accompany me the entire weekend while I got some shopping done.
This blazer was one of two pieces I picked up on my
trip to New York
. Amidst all the hustle and bustle going on that weekend, I was able to snag this up from new york vintage. The leopard print collar and button were really what sold me, and I see a lot of wear going on with this one. Worn here with liquid leggings and a ruffle blouse previously seen
here
.
Hope you had a good weekend. All set for the holidays?