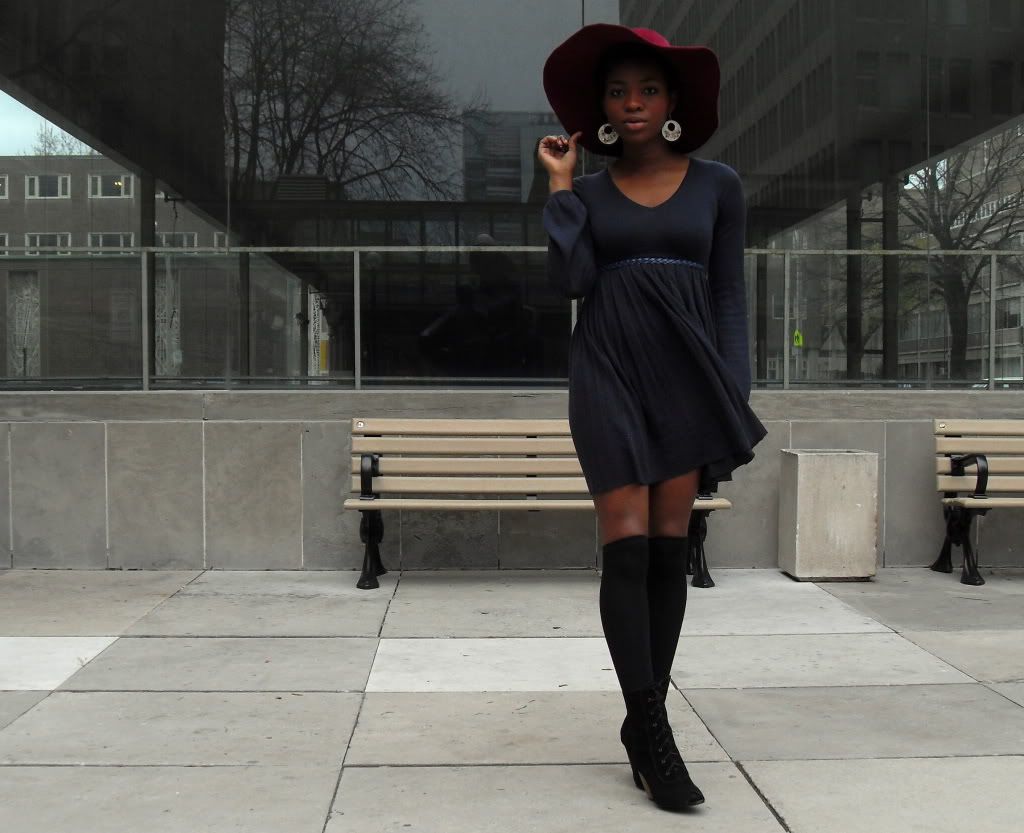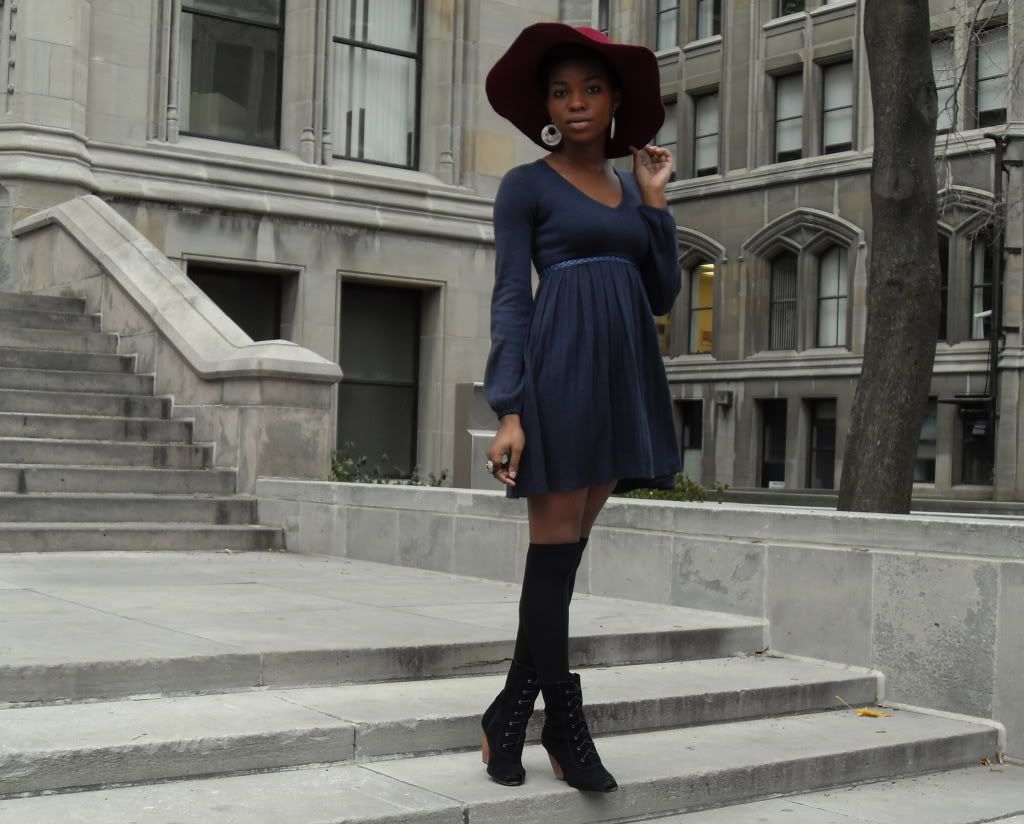 I spent the weekend on a little retreat up in cottage country. I'm in my final year of uni, and it's slowly dawning on me that I have decisions to make about what I would be doing once the year is over. I spent the most part of last week with twinges of nervous energy. To clear my head, I love nothing more than to take some time off somewhere quiet and away from the hustle and bustle of the city; with some of the most beautiful and like-minded people I know. I still don't have things sorted (I wish! hehe), but I've replaced the nervous energy with
this song
instead. My mum sang it to me as a little girl, and there's a certain charm about it I just love so. What do you do when you need to clear your head?
These photos were taken late last week, but I didn't get around to posting them. I spent the entire summer looking for a wide brimmed hat and found this one just before I cut my hair off. With my short hair it just didn't look the same so it's been hanging off my clothing rack. I decided to wear it the other day because it's just too pretty to sit there, and I don't think my hair will be growing out anytime soon. Worn with a pleated baby doll dress from Jacob. With a bit of thermal layering, the long sleeves and wool fabric is perfect for the colder weather. I removed the belt it came with, and replaced it with this braided one worn backwards.
Watching World of Jenks for the first time as I type this post. Such a neat little idea for a show. I'd recommend it if you want a change of pace from the typical "reality" tv.


PS- If you answer to the name Rocco, and you happen to have left a comment on the DIY post down below, please leave a link to your blog. I would love to visit again, but it doesn't appear in your profile. Merci! :)
Hope you all had a lovely weekend.