When I see a pair of harem trousers, I can't help but conjure up images of Aladdin on his magic carpet or MC Hammer telling us we can't touch while doing some ferocious foot work. Although, I never understood what we couldn't touch exactly, Mr. Hammer fully embraced the harems in varying colours and styles. It is quite hard to explain my love for trousers that make grown-ups look like they're wearing a pair of giant nappies, but I quite like them. I really do.
The shape of harems were marketed in the 1800s as a form of women's wear that would allow for an active lifestyle without compromising decency. They were supposed to be a freeing substitute to tight corsets and petticoats. But apparently, not all women liked the feel of air in their lungs since harems didn't quite catch on then. French designer Paul Poiret, came along in the 1920s and was able to convince harem snobs that the trousers can indeed take one from a mere commoner to Greek goddess. He produced a collection of head dresses, kaftans and harem trousers in lampshade silhouettes.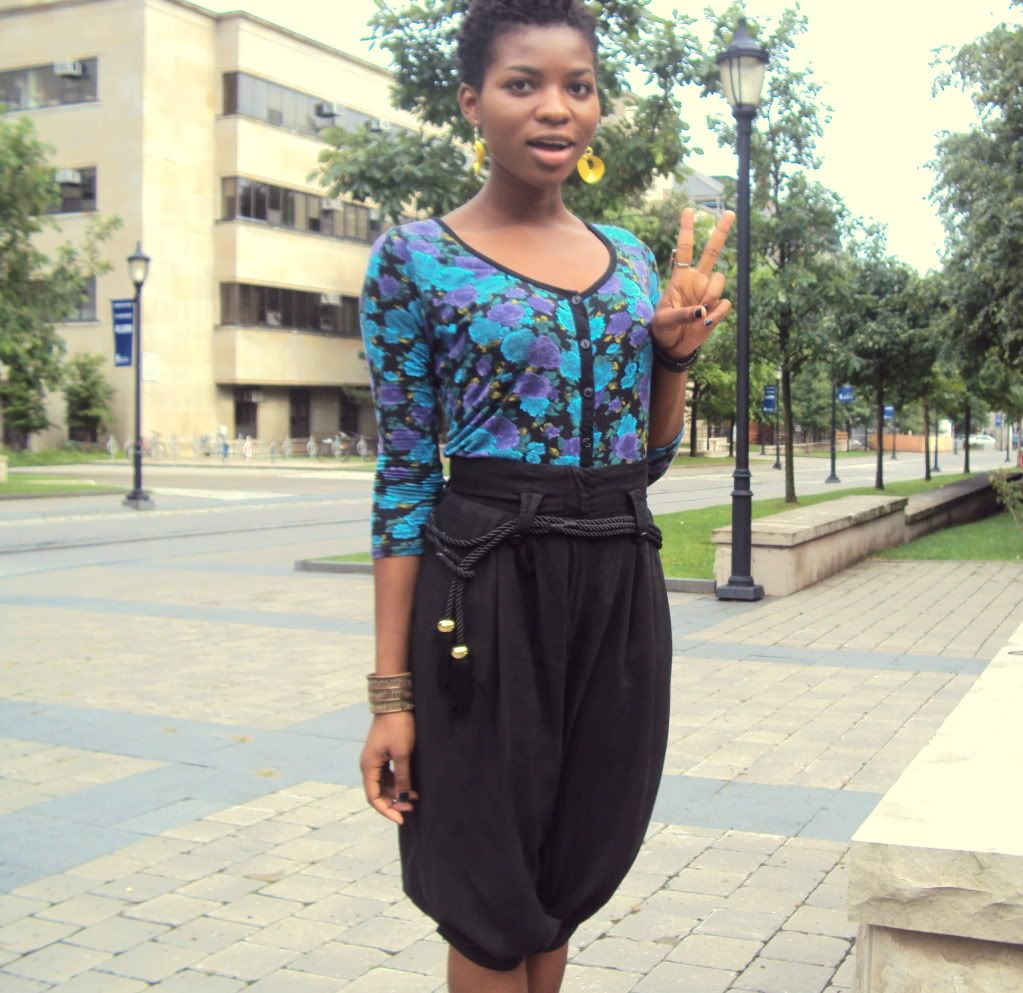 This pair is nothing compared to the glamour of Poiret's, but I have to be able to walk down the street without blinding everyone that comes within 100 yards of me. I love the skirt silhouette and the fact that they fall just below the knees. I swapped the plain black for this braided one and paired it with a floral cardi (I'm still not over the prints).
Say, where did the entire month of September go? Hope you are all geared up for the October! Have a great weekend, and see you soon!