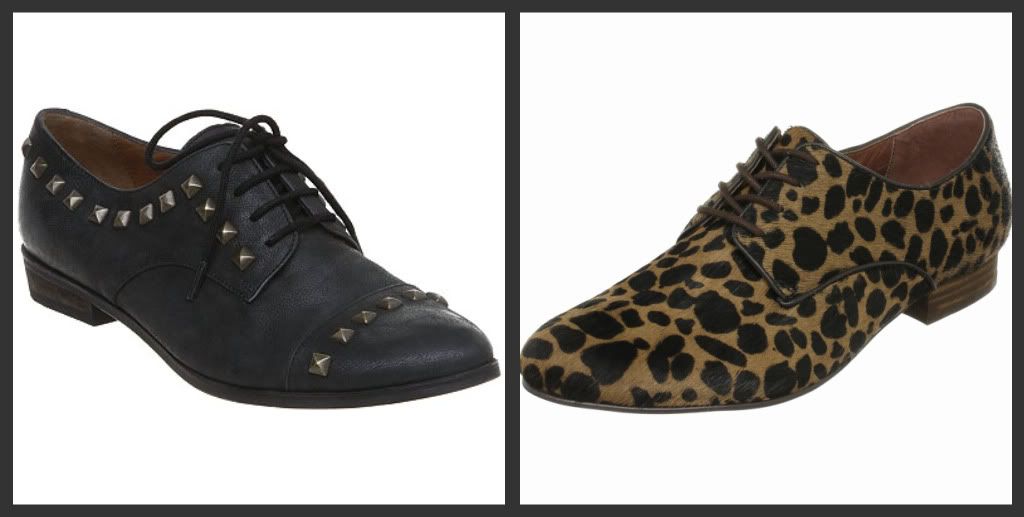 ...even just for a day, I would have stocked up on varying shapes and styles of classic loafers and brogues from the moment I could walk. As much fun as it is to tower over everyone else for the most part, I also like to engage conversation without having people stare up my nostrils. I like taking group photos where my entire being is in the picture instead of getting cut of at the neck; which is why I love flat shoes (asides from the comfort factor of course).
However, it has always been a tad bit more difficult to find a pair of flats that actually work. Either they don't carry them in my size, the cut doesn't work on my high arches or the style is just a little off.That's where brogues, oxfords and loafers come into play. They are cut high enough to accomodate my high arches, and the near-ubiquity of them these days, means that I would be hard pressed not to find a style that I like. I currently have my eyes on the above two.
Are you liking the idea of menswear even on the feet?