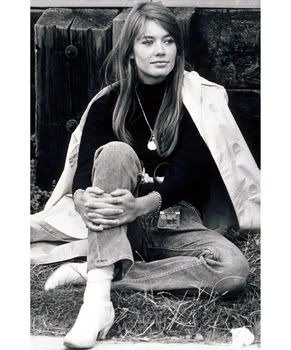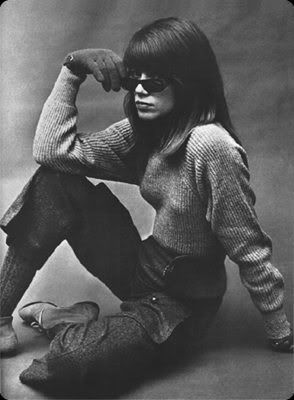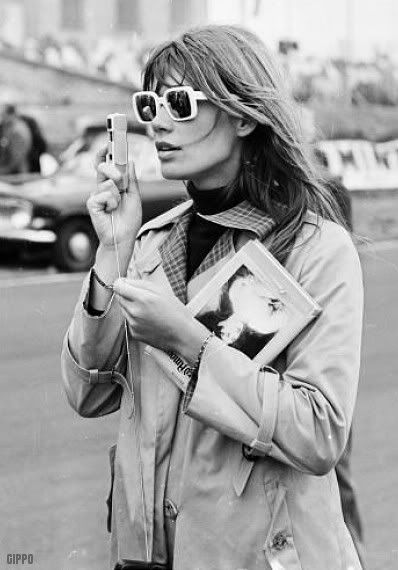 image credit:
all over the world
 and
colt+rane
I had 1960s French singer Françoise Hardy on repeat all weekend while I tried to brush up on my French. She was part of the yé-yé movement led by young females who sang about love and longing. She most certainly has a beautiful voice and a remarkable face, but I am more than anything, captivated by her seemingly effortless and timeless style: scalloped skirts, flared trousers, maxi dresses, trench coats, headpieces, and socks with shoes. I believe people are tripping all over themselves for these pieces today.
Fun fact: her song tous les garçons et les filles was the inspiration behind the name of the fashion house Comme des Garçons. Now, how's that for iconic?
Hope you all had a lovely weekend!