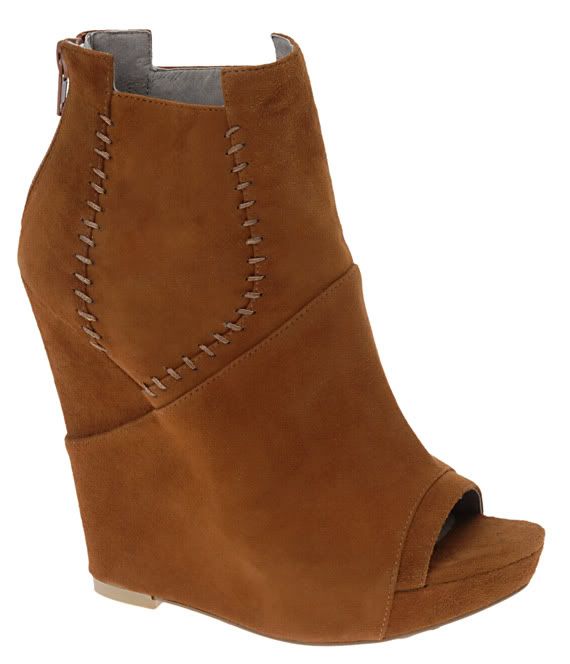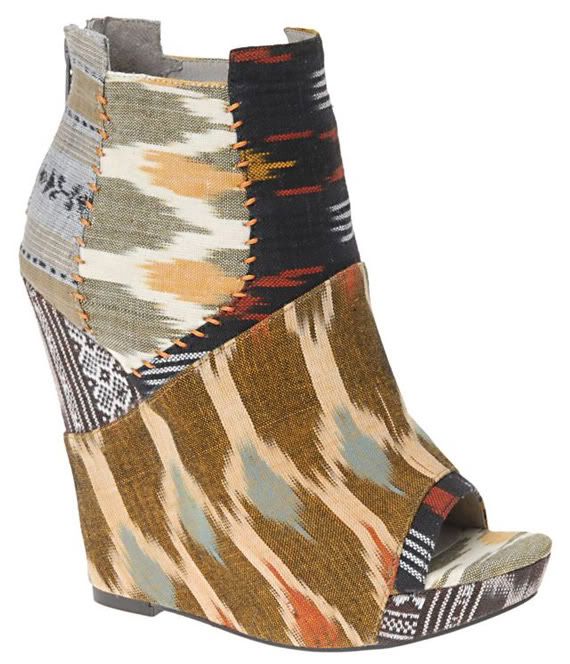 Julian Louie's second collaboration with Aldo brings us a set of colourful wedges featuring a mish-mash of patchwork, suede and tribal prints. The shoes are made in cotton ikat (similar to tie-dyeing), and were inspired by a book of photographs by South African photographer Pieter Hugo which documents the lives of Nigerian street entertainers and their animals. Now, Aldo wasn't going to produce these, but after a successful Twitter petition*, they're due out next spring.
I have my eye on these three. Now let's hope they look the same in person as they do in these photos. Will you be snagging yourself a pair?
*This thing does have an ounce of power, maybe I should join!