I'm not talking about the
monsters
in the beautiful, heart-wrenching and poignant film of the same name. Here I'm referring to the ferocious Felidae family; the kings of the jungle. I think by now we can all agree that animal prints are a defiant timeless piece that just won't go away. Taking off in the '60s when Jackie Kennedy wore leopard print coats, it became a highly coveted item that nearly caused the extinction of the leopard species. No, seriously. Luckily there are similar faux leopard fur coats available so one can still get that
Jackie O look
without necessarily harming any innocent animals. Spot on!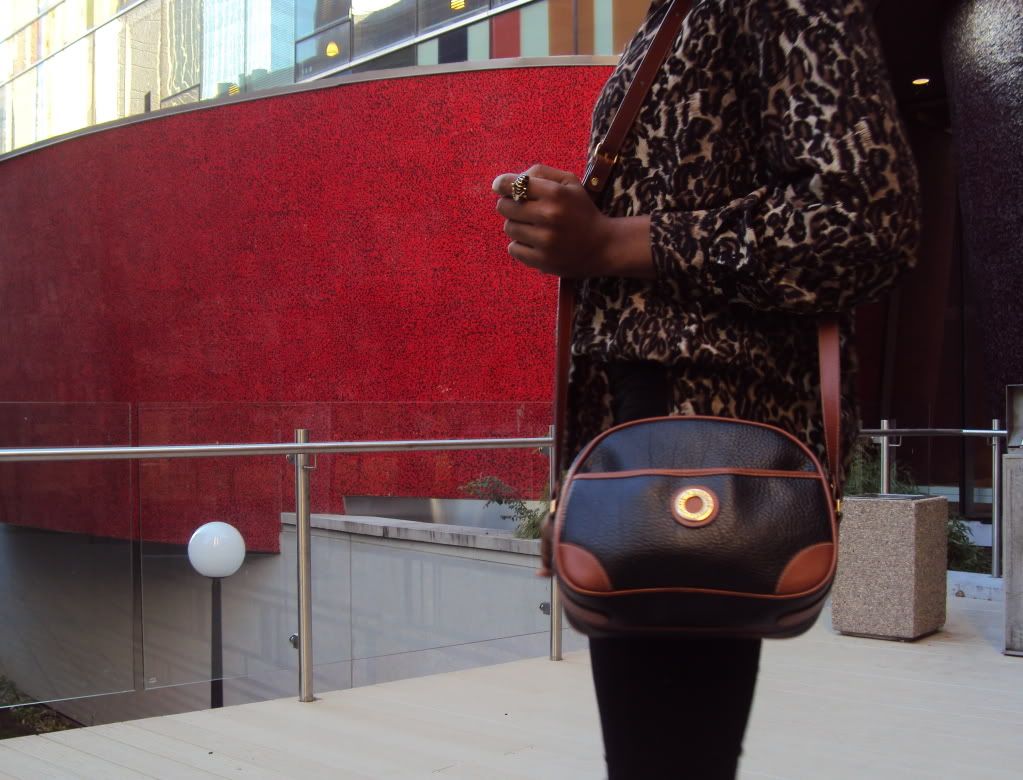 shirt: vintage; bag: vintage Guy Laroche; booties: urban outfitters
In the Brit pop days of the '90s, it was the Spice Girls who walked on the wild side by being dressed head to toe in a mish-mash of animal prints. Seeing as I'm no spice girl, I went for a more refined look by balancing out this shirt (I would argue that this is actually a Jaguar print, but hey, who's nitpicking?) with black jean leggings and booties. I was tempted to go with a pair of red leather trousers instead, but we'll save that near disaster for another day. Red wall it was.
Hope you're all having a lovely weekend!