Diane von Furstenberg introduced the knitted wrap dress in the early 70s. She had apparently started out with a cotton jersey shirt dress similar to those worn by dancers (think Fame!). It was later transformed into a frock better suited for wear outside of dance studios and the School of Performing Arts.
My own rendition of a wrap dress consists of a vintage Ralph Lauren sheet and a belt (no sewing required which is even better since I don't know how). I found the sheet a couple of weeks back and couldn't quite figure out what the original owner used it for. But no matter. I liked the print and had different ideas for reworking it: dress, skirt, scarf, tie, drapes, dust collector...you see where I'm going with this? Multi-purpose everything.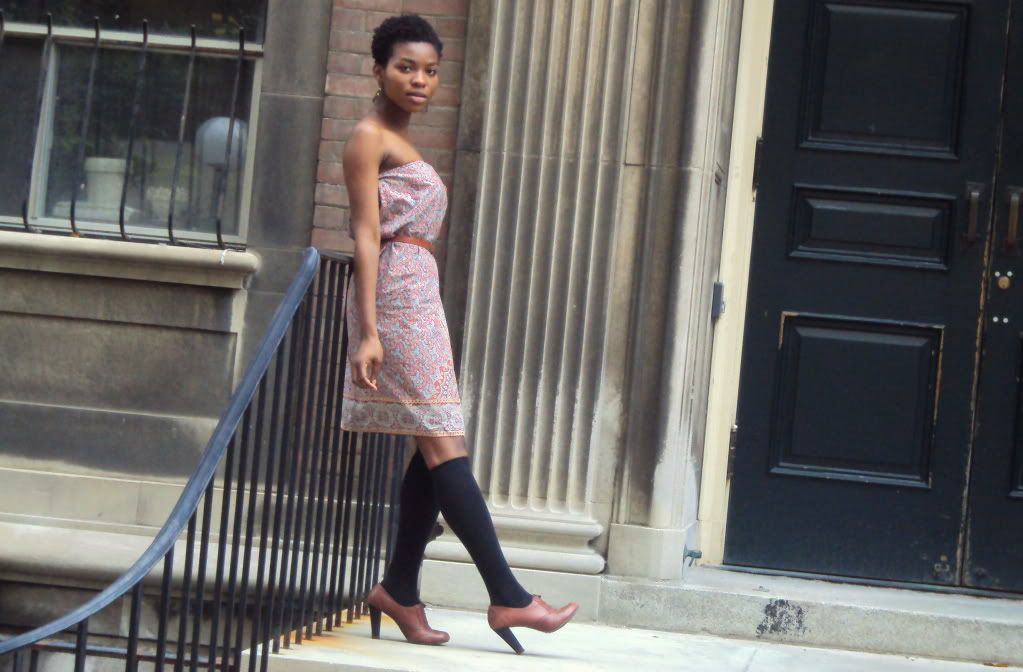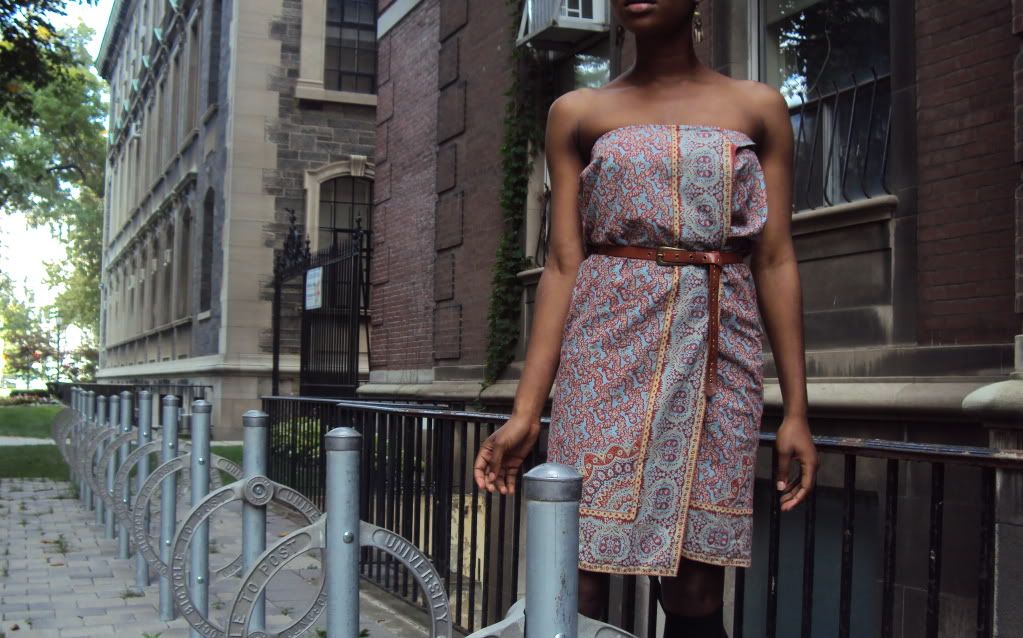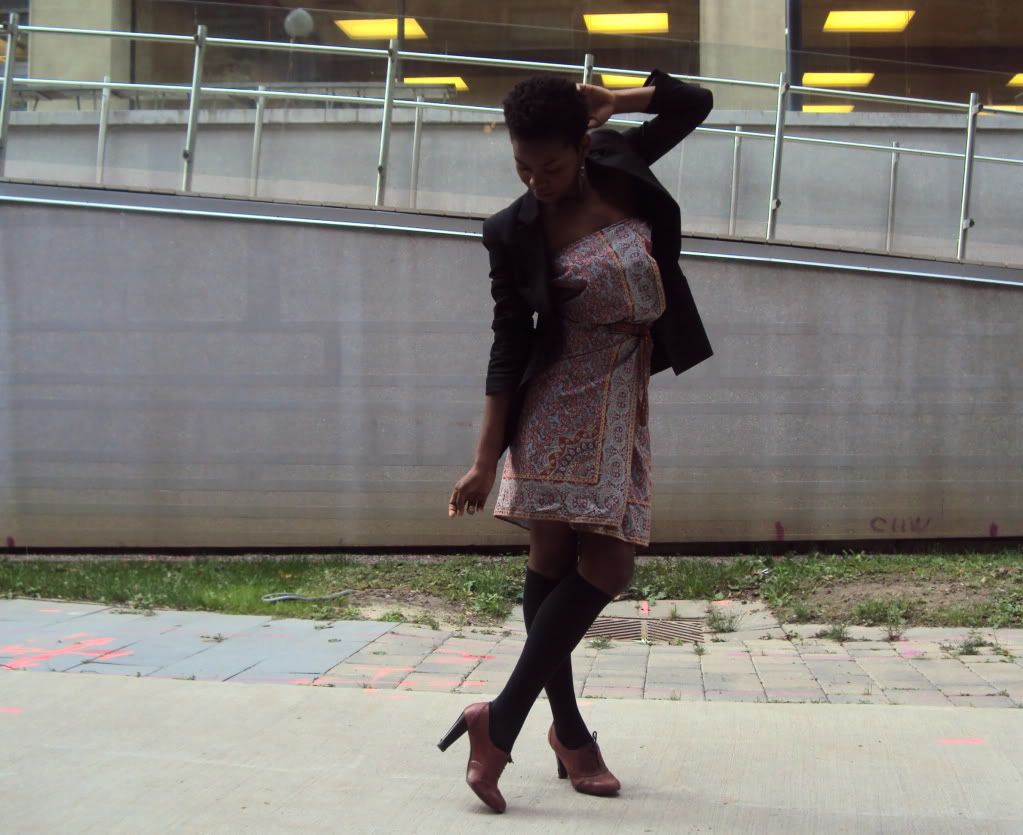 Here I wrapped the fabric around and cinched the waist with a studded belt to give a little silhouette and to hold it in place of course. Nothing at all like what DVF makes, but it'll have to do. To be honest, I was a tad nervous about the top falling off, but luckily no over-exposure took place.
Where did the weekend go?! I feel like I closed my eyes on Friday, opened them, and Monday was knocking at my door. Someone needs to petition for at least one more weekend-day. I believe it can happen if we all gather together in a peaceful protest of course. Are you with me or were you satisfied with yours?