My first memory of polka dots was that of Minnie Mouse in her trademark red and white spotted dress and ribbon. Then Julia Roberts took the look from juvenile to chic when she wore a brown and cream spotted shift dress in the film Pretty Woman. My liking for polka dots has only grown since then; and like everything else, I was quite curious as to how it came into being. Whoever thought it clever to put dots on a piece of fabric and call it polka?
The history is still unclear, but it might be linked to the "polka" dance that took Europe and America by storm in the 1800s. Of Bohemian origin, the polka dance was so called because of the short half steps involved. The name was borrowed from the Czech word pulka meaning "half". Now, how does this relate to anything you might ask? I'm still trying to figure that one out myself. But it turns out that at the peak of the polka craze, manufacturers cashed in on the public's polka-mania by naming a dizzying range of products after the dance. Polka-dotted fabrics had little or nothing to do with the dance, but sold like hotcakes. Brainwashing of the highest order methinks.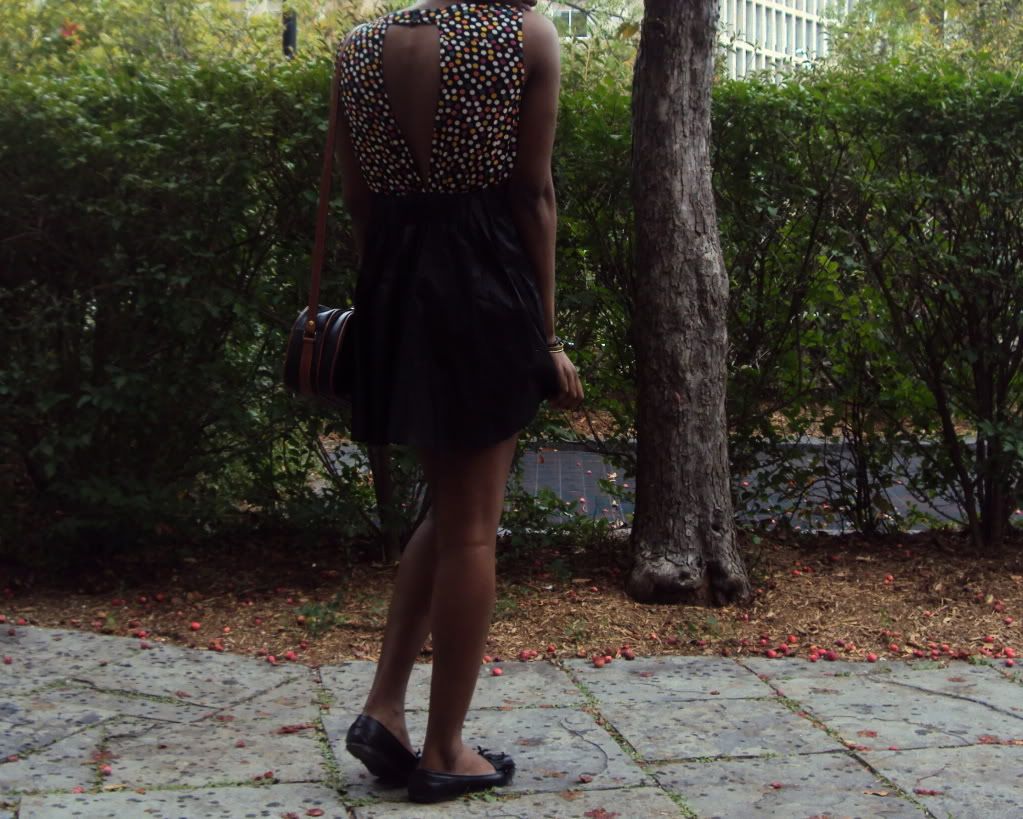 This multi coloured polka-dot blouse is actually a romper I picked up from Topshop at the beginning of the summer. For some reason or the other, I only got to wear it on
this
occassion. I chose to replace the shorts with my own rendition of a skater skirt.
After weeks of running back and forth, I was finally able to secure a flat. The most part of this weekend will be spent boxing up my things without hoarding any unneccessary items like those random pieces of rock I collected from a camping trip eons ago.
TGIF! Have a great weekend everyone.