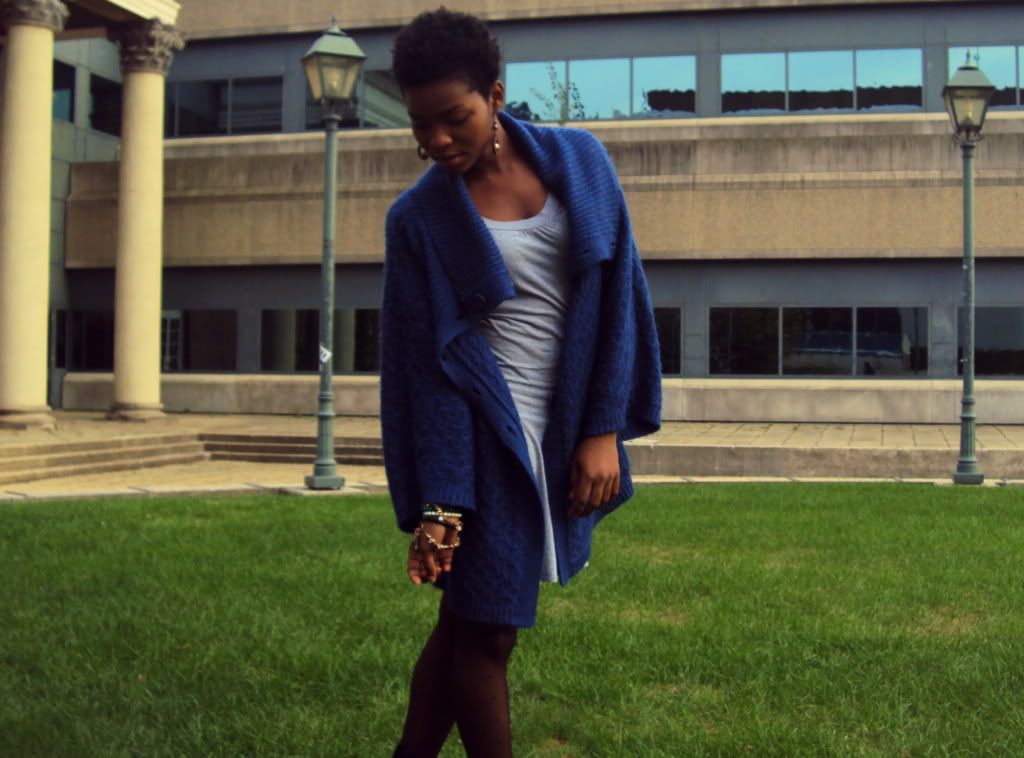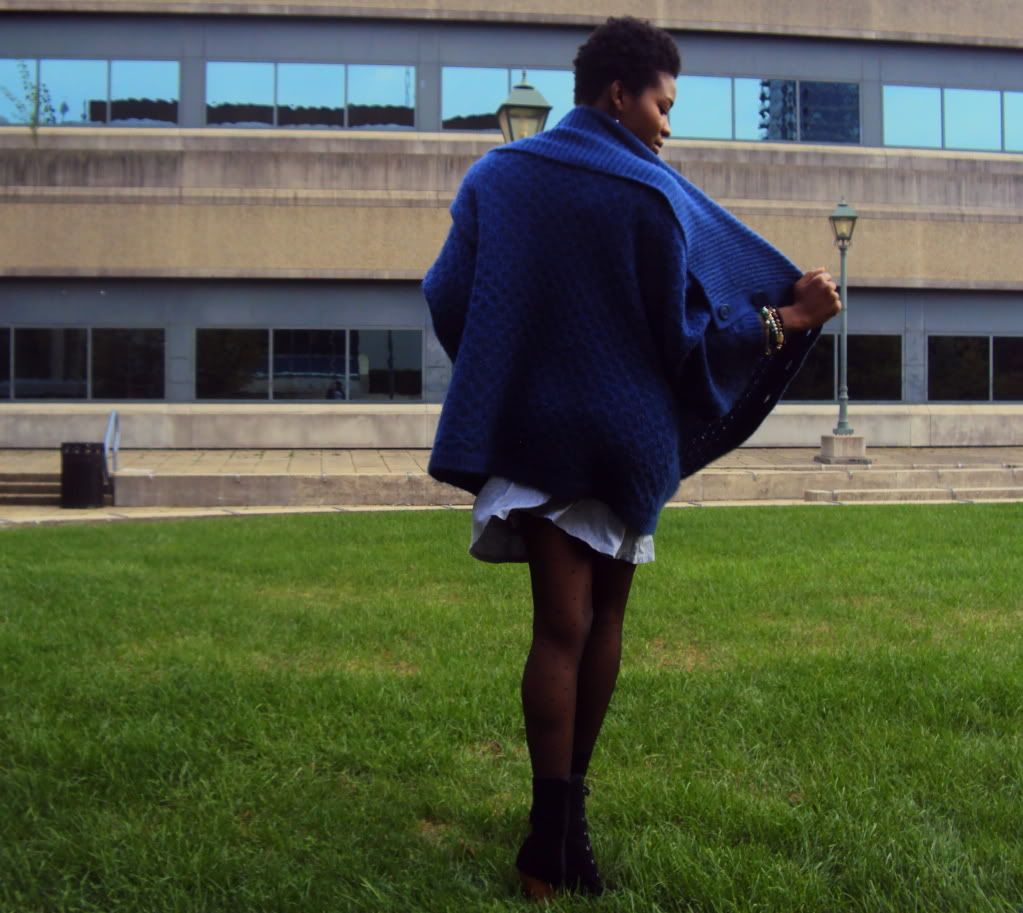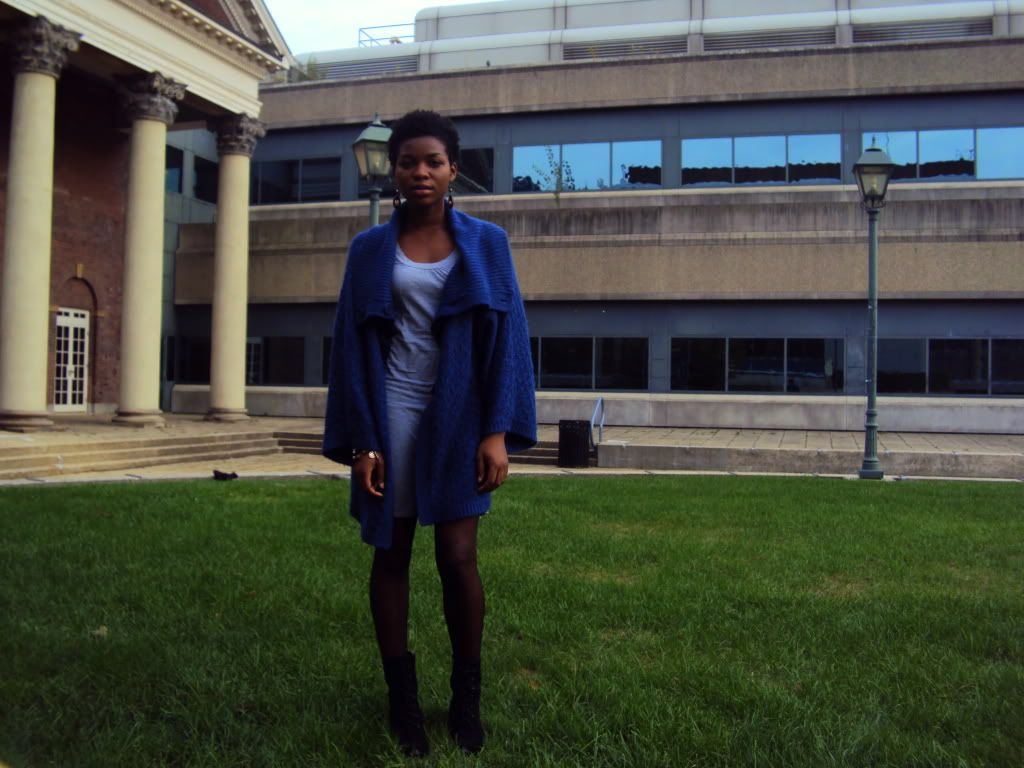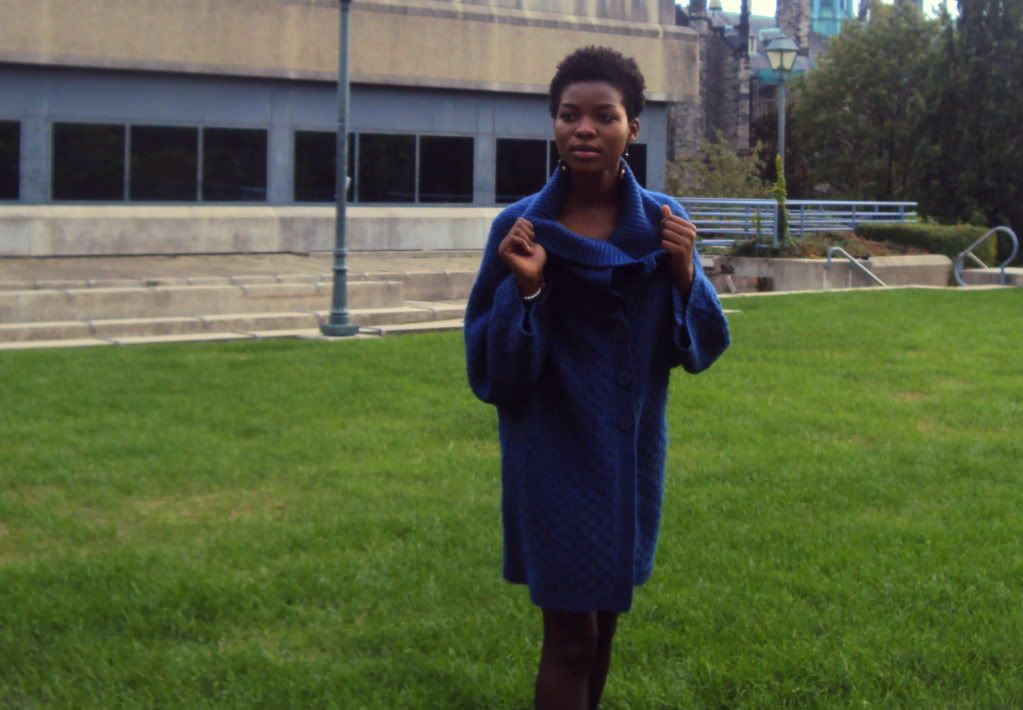 I remember going on a youth retreat a few years back in high school. We were asked to design little boxes with pocket holes, and to leave them hanging in the foyer. During the course of the trip, other students were suppossed to leave little positive notes in your box for you to read at the end of the trip. Said notes were supposed to make you feel all
warm and fuzzy
. Sort of like that feeling you get when you catch a snowflake on your tongue, or perhaps when you find the most unique and beautiful item at a ridiculous bargain.
Since high school days are long gone, I found a replacement for warm fuzzies in this blanket of a cardi. I got it from new look back in May when most people were shopping for rompers and denim cut-offs. Now its coming in very handy with its extra wide neck and sleeves, for those days where we get yoyo-like weather. Now all I need is a cabin, some hot cocoa, a good book and fireplace.
Hope you're all having a pleasant week!