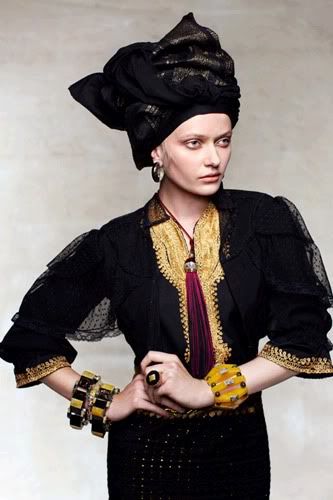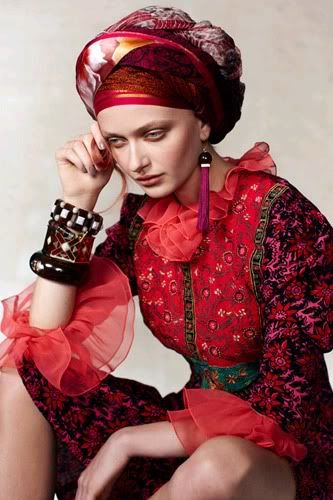 Fee-fi-fo-fum, I smell lots of African prints in the air for next spring. In this vein, Australian designer Elke Kramer will be releasing a set of accessories inspired by the travels of a 19th century beauty, who embarks of a journey across Africa and the Far East to escape a life of wealth and priviledge. Although I can't say I empathize with this English Rose, I reckon Shakespeare would be very much impressed were he alive to see this. Young Ophelia is childlike and naive, and has good reason to be unaware of the harsh realities of life.
This story is captured beautifully in the lookbook by photographer Chris Morris, and stylists Gavin Ainsbury and Dave Bonney. Feauturing an earthy palette of ebony, jasper, bloodstone, deep beetroot and ash accented with gold and brass clasps, the collection should be available online later this month at Opening Ceremony, Urban Outfitters et al.
Will you be buying? Me thinketh that I shall....