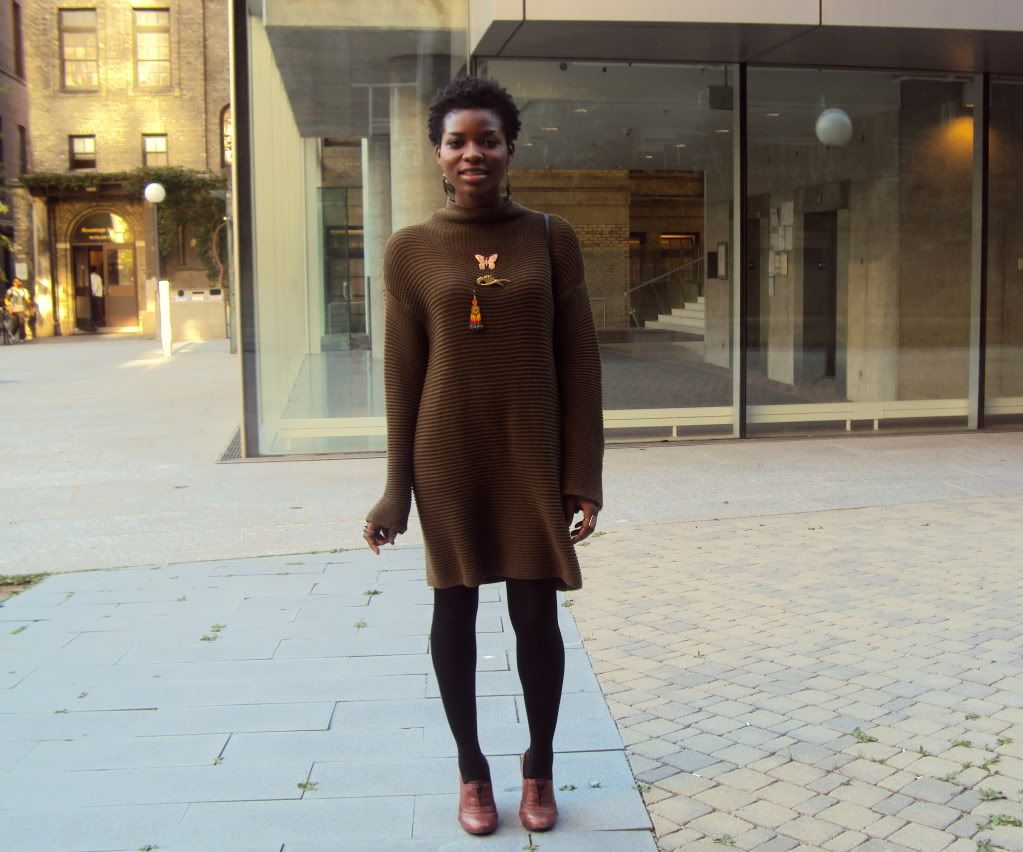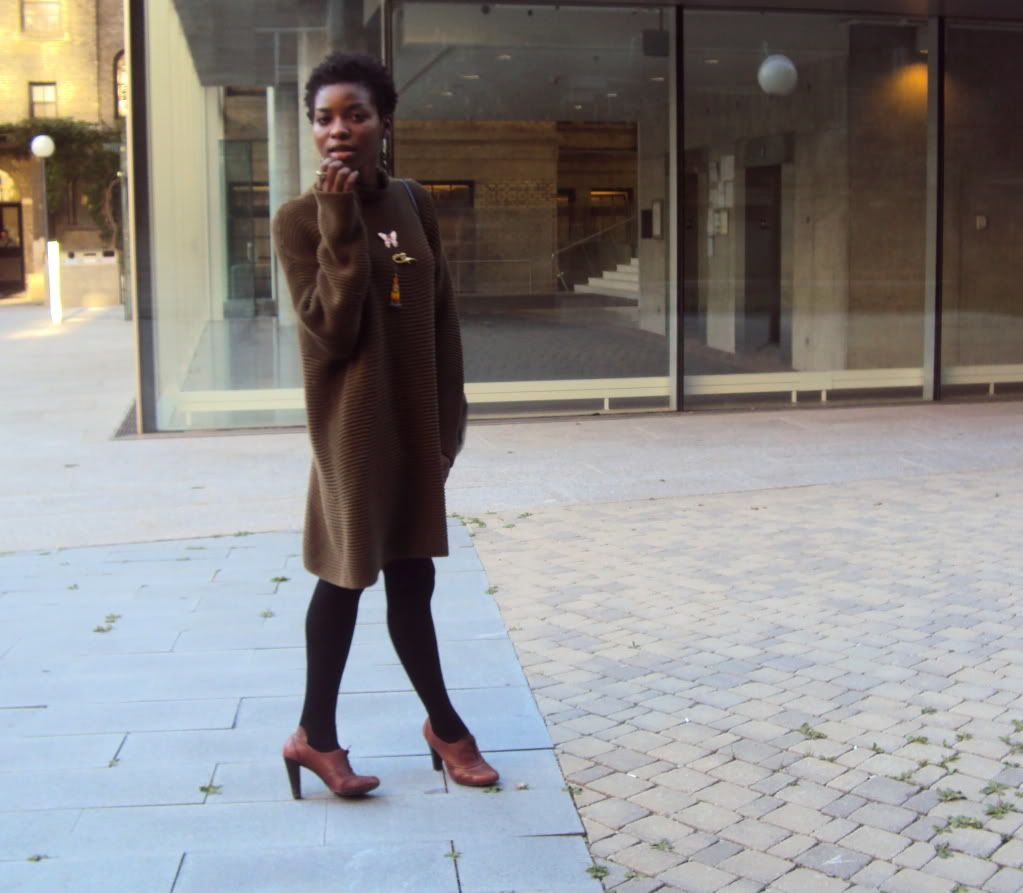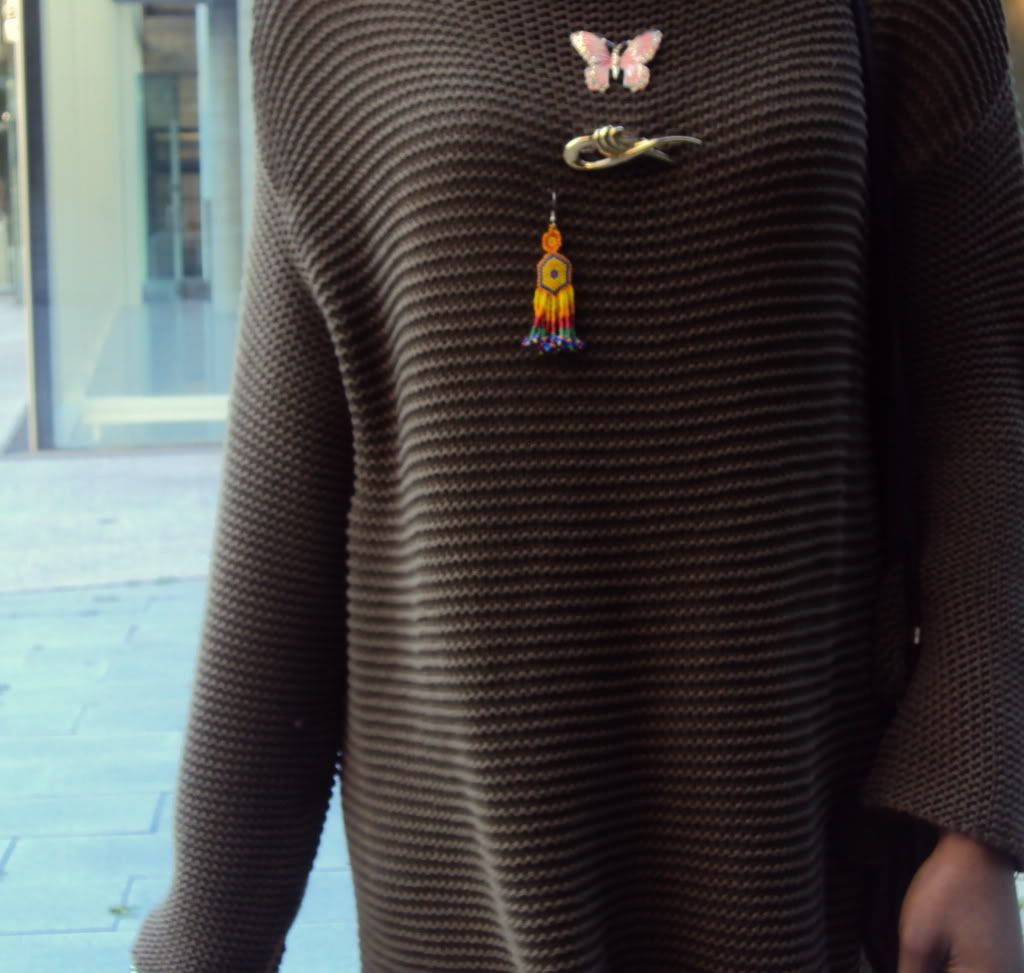 It's what I look forward to as soon as the cool fall weather rolls around. But the words 'chunky' and 'knit' brings to mind those jumper you receive from grandma at Christmas, with a big santa right in the middle, that ends up buried in the deepest darkest corner of your closet. Either that or the prissy twin sets you wear to school as a young girl with your matching ruffled socks and little mary-janes. Ahhhh, I do miss those times!
Now that there's a bit of a nip in the air, there's nothing I like more that being all warm and cozy. And this cardi came in very handy for yesterday's confusing weather where a coat was too warm, and a jacket to chilly. Since I'd rather not nip the waist in with a belt, I decided to add some pins/brooches to keep it from looking too bland. I'm in the middle of embellishing this further with all the random pins, earrings, brooches, rings, and other pieces of jewellery lying around my flat.
Wishing you all a warm and fuzzy Tuesday!