For the past couple of years, I have been completely captivated by sleek utilitarian and hot militarian looks. Apparently, the military trend was popularized during the 60s as a protest to the Vietnam War, and then spread widely through the hippie movement. Whatever the case may be, the military charge has been spiraling out of control. From Balmain and Balenciaga to Topshop and J. Crew, there have been various twists on the jacket, parkas, trousers and other such designs. The cargo trousers are one of my go to pieces. For me, the allure is the feel of adventure and comfort provided by these trousers.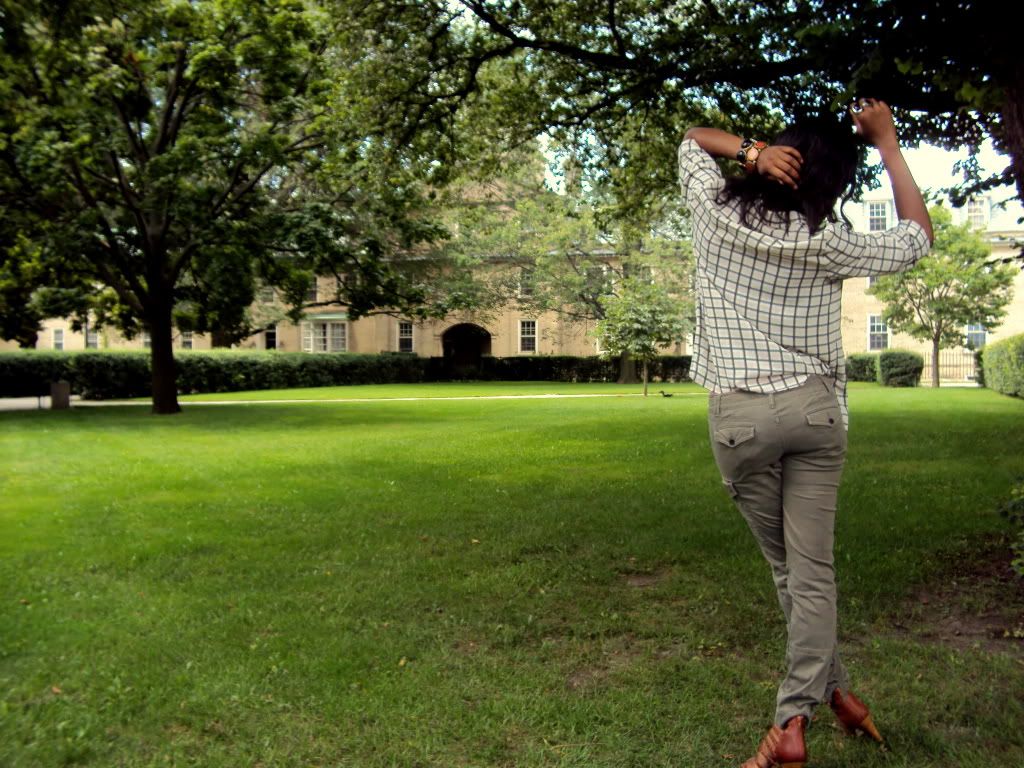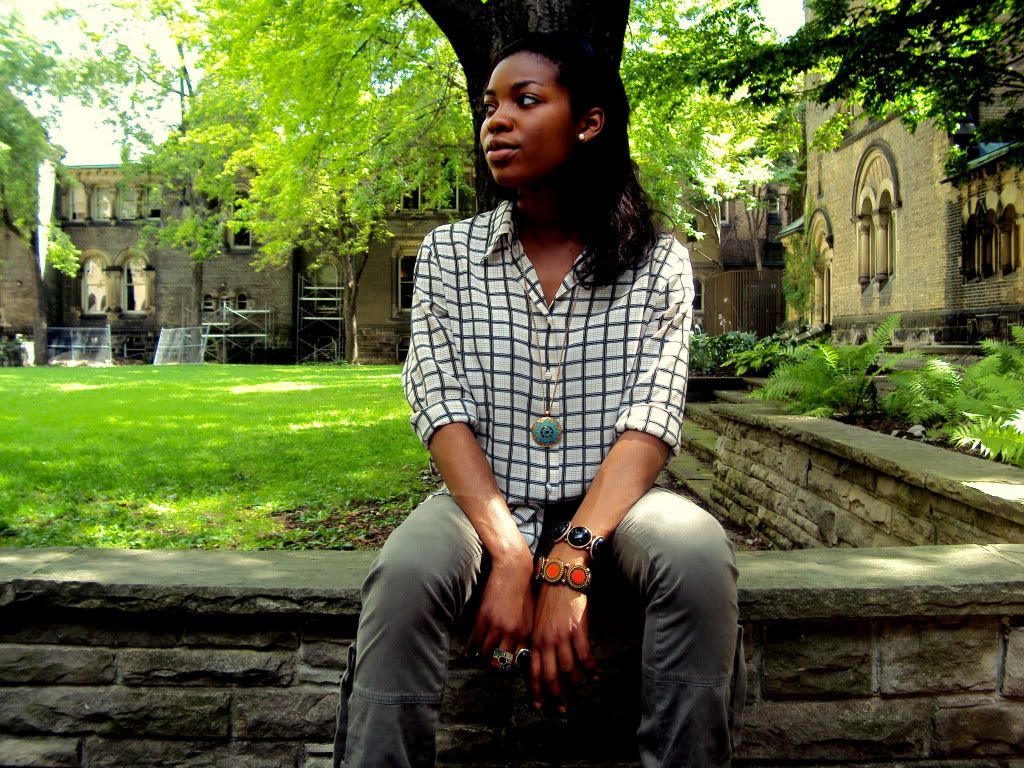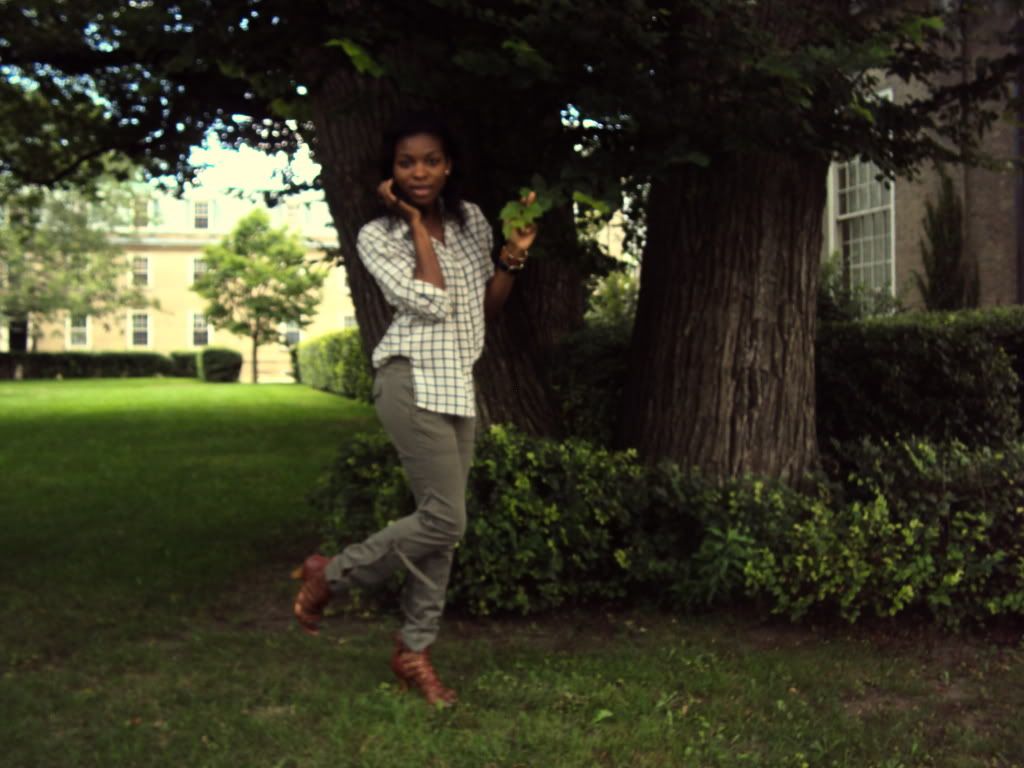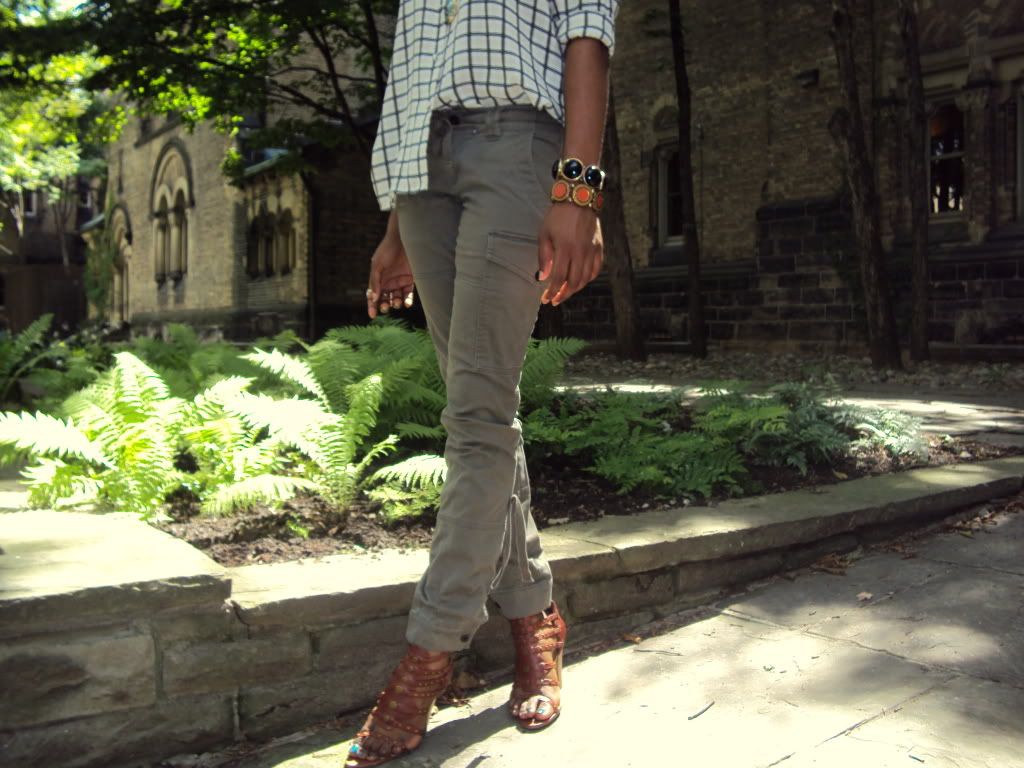 trousers: boutique jacob; shirt: vintage; sandals: urban outfitters; necklace/black bracelet/black ring: h&m; orange bracelet/multi-coloured ring: boutique in Amsterdam
I got this pair of trousers from Boutique Jacob. They are made with the stretchiest and most comfortable fabric. I appreciate the overload of pockets, regardless of whether or not I actually make use of them. I paired them with one of my favourite oversized vintage shirts and studded sandals from Urban Outfitters. Perfect for the breezy summer day we experienced here in Toronto today. Spent the day out at lunch, perusing through tonnes of vintage shops with one of my darling girls, and eating freshly homemade ice-cream while people watching.
Are you a fan of the mitliarian/utilitarian look? What's your go to piece?
Have a lovely weekend everyone!
Bisous,
Abs