Canada celebrated her 143rd birthday yesterday. Happy belated Canada day to my Canadian guests. It was a fun day spent at my friend's backyard taking in the lovely weather barbecuing while sipping on some cool lemonade, and eating to my hearts content. I loved every minute of it.
I spent a huge chunk of today watching both football games out on the patio with bigger fanatics than I. Was so pleased to see the Netherlands beat out Brazil (sorry to the Brazilian supporters). I just think the unexpected adds a little extra spice to the games. No? And besides, I think other teams deserve a chance too.
On the way back, we walked past stretches of beautifully painted walls. I thought it a perfect opportunity for photos.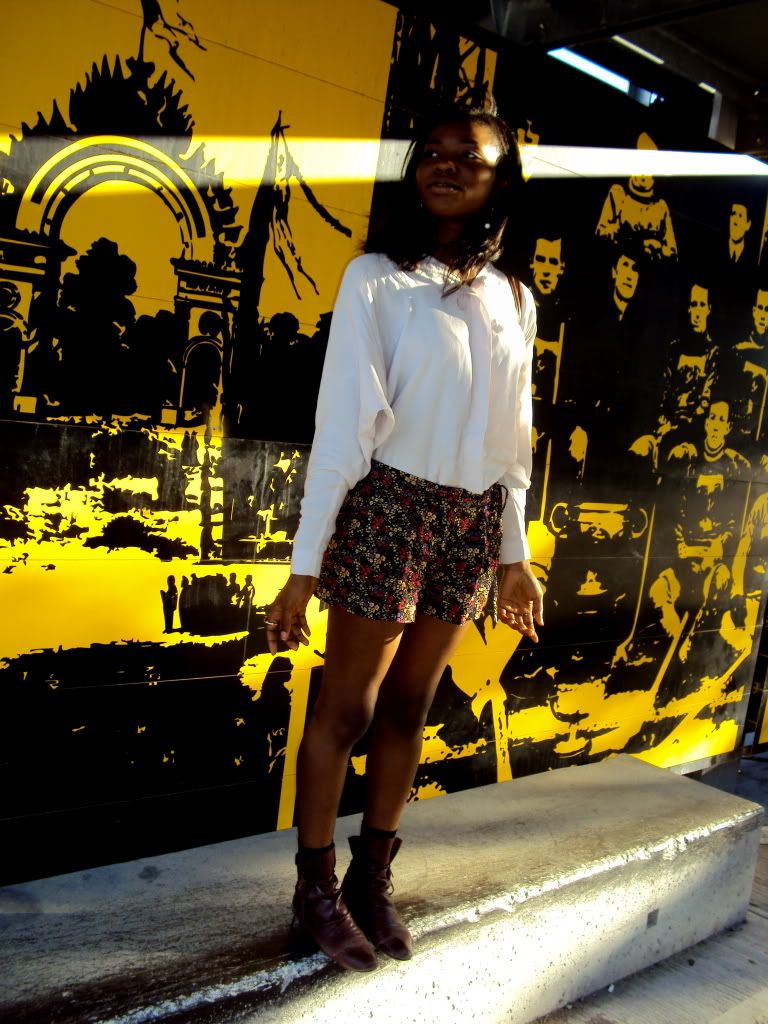 blouse: h&m; shorts: f 21; boots: ms. selfridge; bag: mum's oldie
I'm so knackered right now I can barely type. I'll be sitting out on the balcony with a chilled smoothie and a good book (currently reading The Kite Runner by Khaled Hosseini); where I'd possibly end up taking a quick snooze.
Any plans for the weekend? Catch you later.
Bisous,
Abs