The period from between 1895 and 1914 was referred to as
La Belle Époque
by the French. Known as the Edwardian era in Britain, it was an epoch of beautiful clothes...among other things of course. Why the history lesson? Well, when I spotted the blouse I'm wearing in the shop, that's exactly what popped into my head. I was reminded of the
Gibson Girl
, and a look consisting of embroidered blouses and full, long skirts (see below).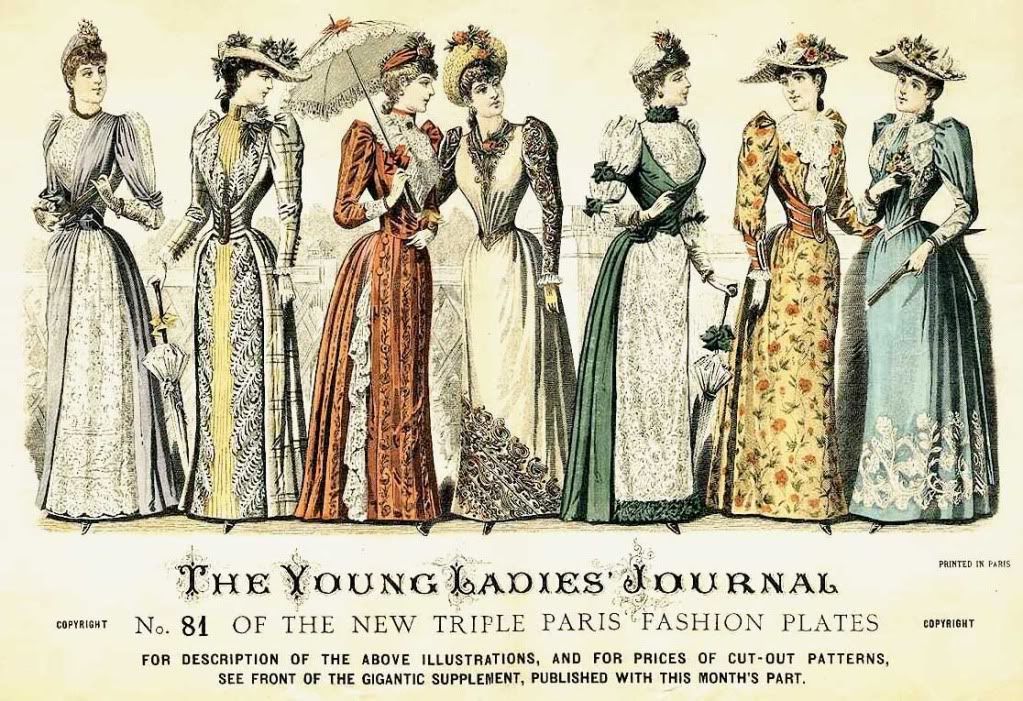 image credit: costumes.org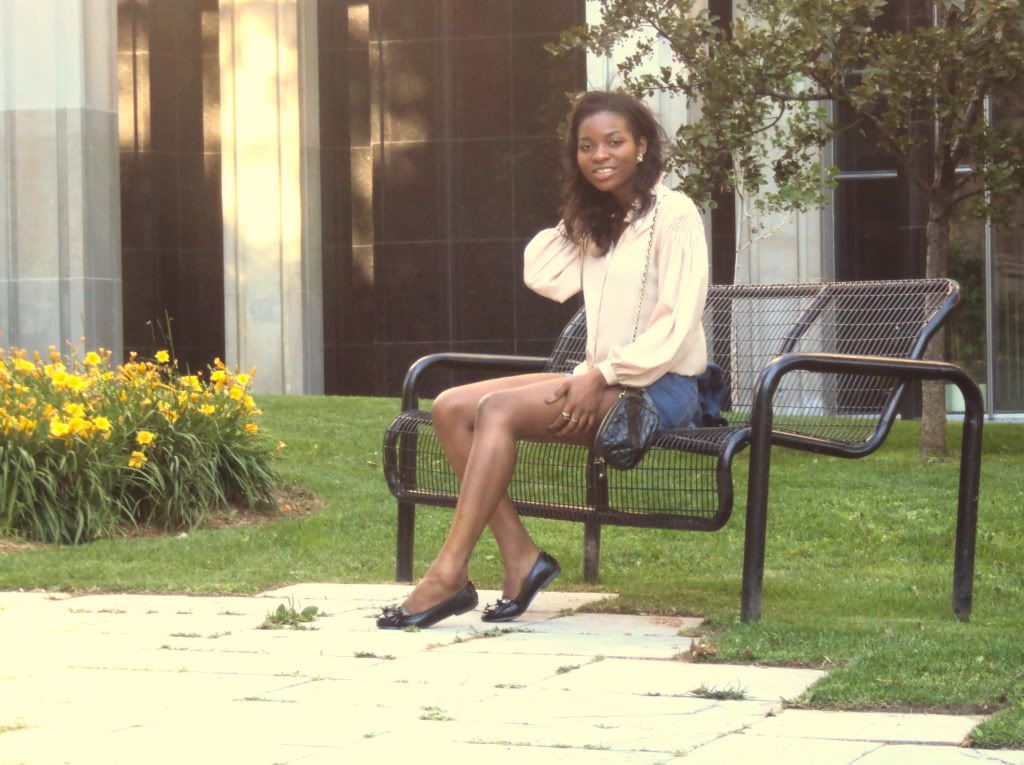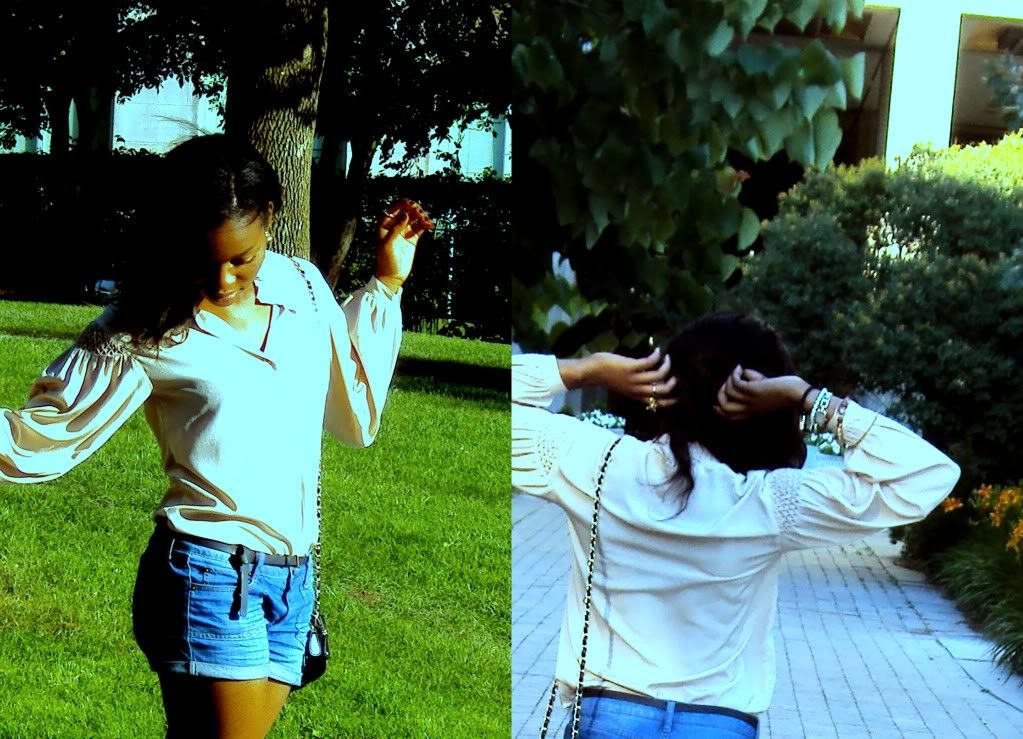 blouse: vintage; shorts: f21; belt: zara; bag: ms. selfridge; loafers: some random shop (but topshop does a similar pair
here
)
I love the detailing along the neck and across the arms, the semi-puffy sleeves, chiffon material, and the nude colour...perfect for my summer wardrobe. All I needed to complete my "Gibson Girl" look was a tie/scarf, full maxi skirt, a hat, and a hand-held fan. There's a lot I'm missing there. Luckily for me, this is neither the 19th Century, nor a fancy dress party (sorry people). I decided to pair the blouse with a pair of denim shorts and fringed loafers. It was sunny and beautiful outside, and anything else would have resulted in some kind of individually-experienced-heat-wave.
Marc Jacobs was inspired by the Gibson Girl for his Spring 2009 ready to wear collection (top row). John Galliano also played with the look for his Spring 2010 couture show in Paris (bottom row).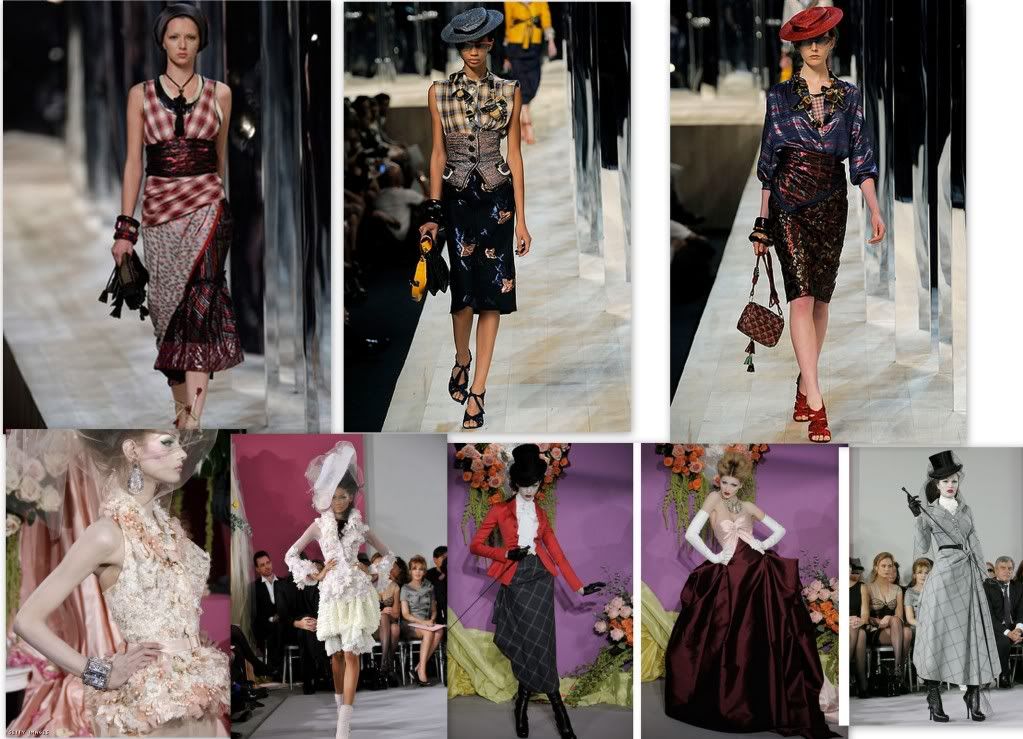 image credit: style.com, W magazine, bellajuliet
Care to opine on the look? Do you think it's something you'll be trying out anytime soon? Halloween is a while away, but a costume idea perhaps?
I'll be watching
Twilight: Eclipse
tonight. It's finally out in Toronto, and yes I'm a huge fan (guilty pleasure). Has anyone seen the movie yet?
Bisous,
Abs