...It was also the spirit of the 1930s. An era in fashion that was focused on recovery from the Great Depression. More women were sewing their own clothes, and a lot of patching and mending action was witnessed.
Women's fashion was moving away from the boyish looks that embodied the 20s. Major influences came from Hollywood and the appearances of fashion in such films (think Carole Lombard, Myrna Loy and Greta Garbo). Mid calf was the most commonly seen skirt length. Sleeves were puffed, while skirts and dresses were slimmer.
Styles still had a softness about them and bias cutting was being used.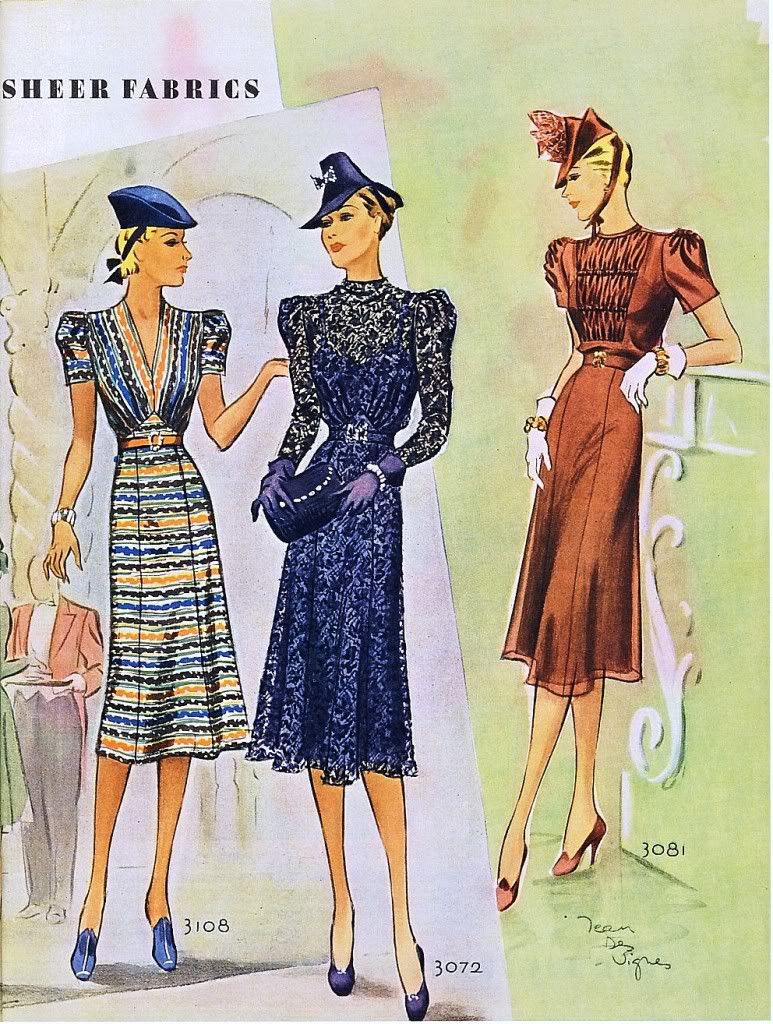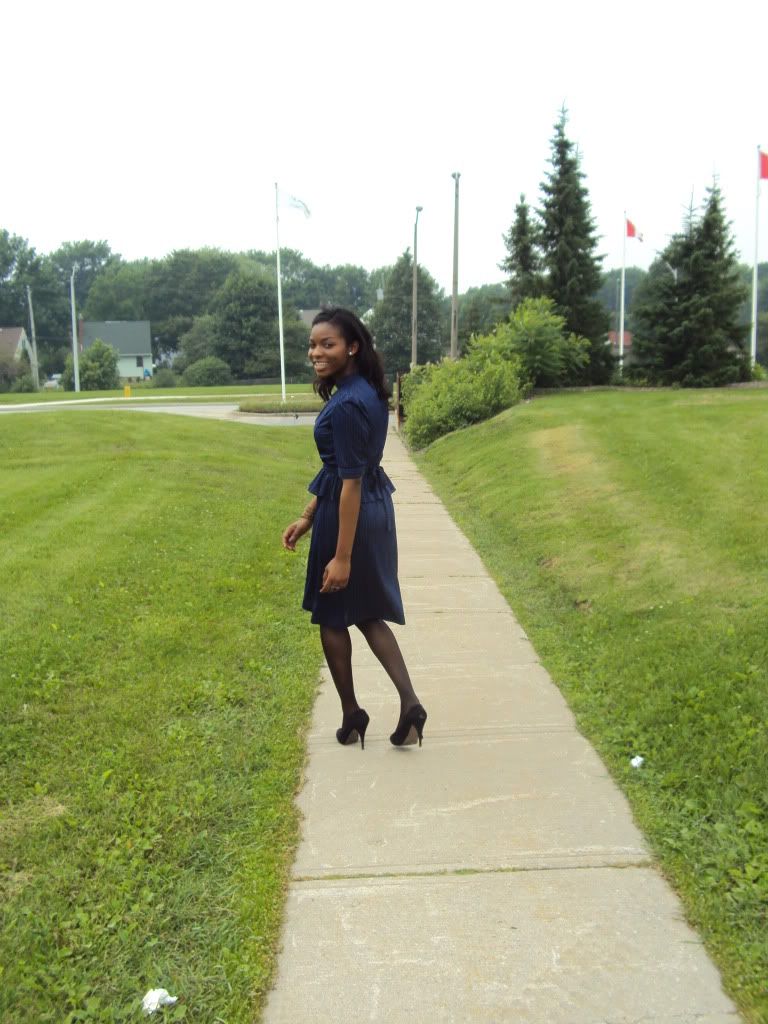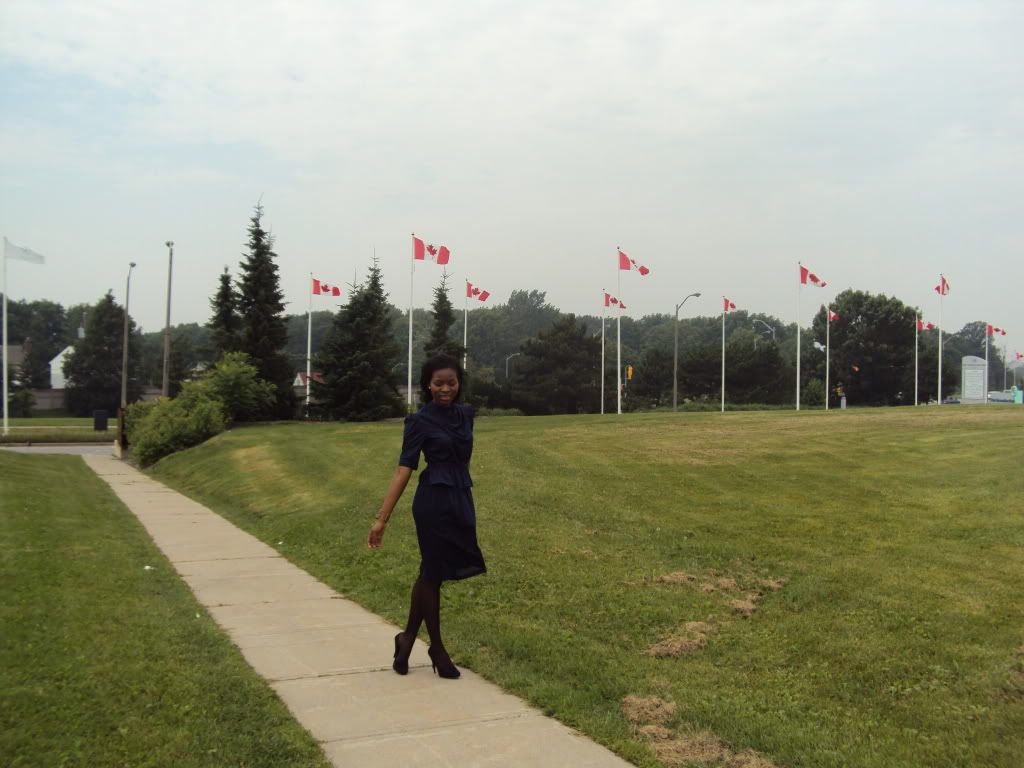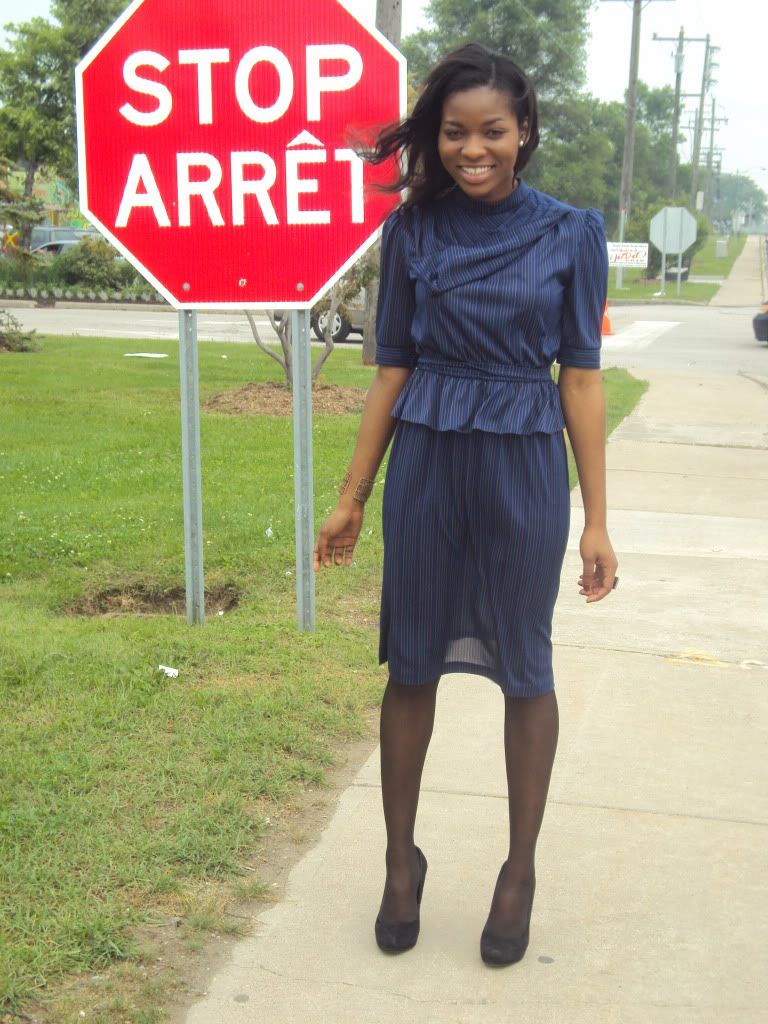 dress: vintage; tights: topshop; pumps: steve madden
Keeping with the spirit of thriftiness, I found this Georgette/Chiffon/Silk (it's hard to place the fabric, but I think it's either Georgette or Chiffon made out of silk) dress at a vintage shop here in Toronto. The slim, willowy cut is reminiscent of the 1930s. From the puffed 3/4 length sleeves to the vertical pinstripes, and the cinched waist with the ruffles; I just love it so!
Hope you all had a lovely, relaxing weekend. Thanks to all those who are following me thus far, and to all my guests for your lovely comments. It means a lot :)
Have a pleasant week ahead.