The official 'sister & me' day. We engaged in one of my favourite past times- people watching, while having a lovely 3 hour lunch (yes, we like to completely digest our food and get crazy hungry even before leaving the restaurant) on a very sunny terrace. Then it was off to shopping for randoms, the bookshop, and of course stopping off for some apple and cinnamon pie with a nice cup of tea.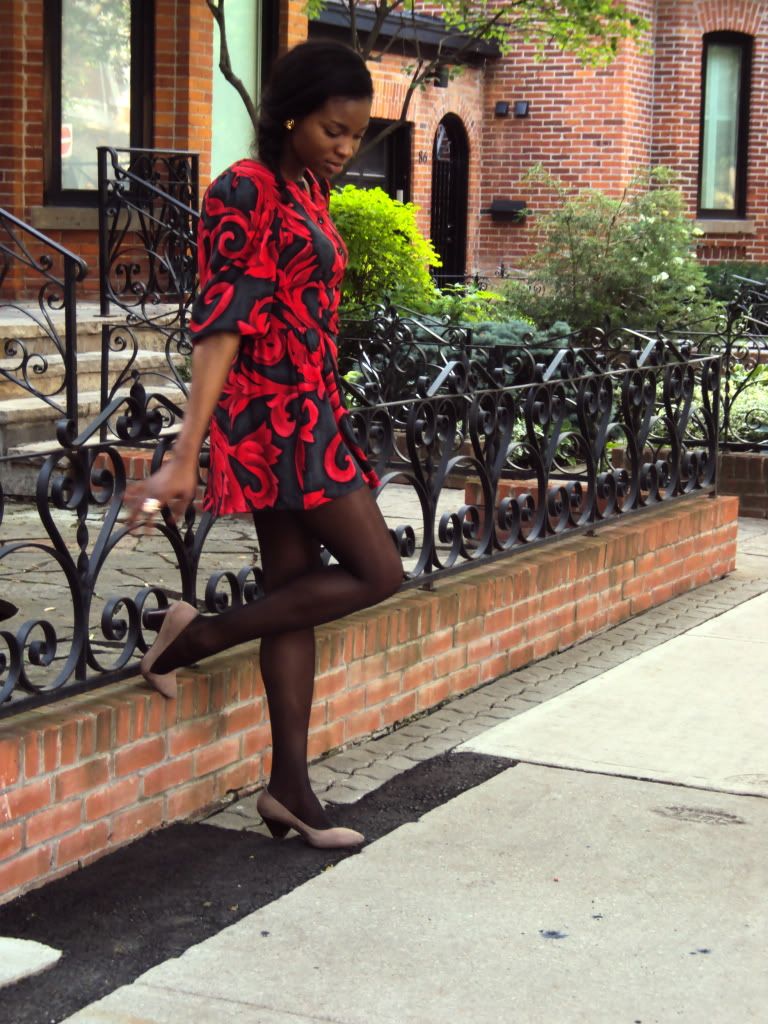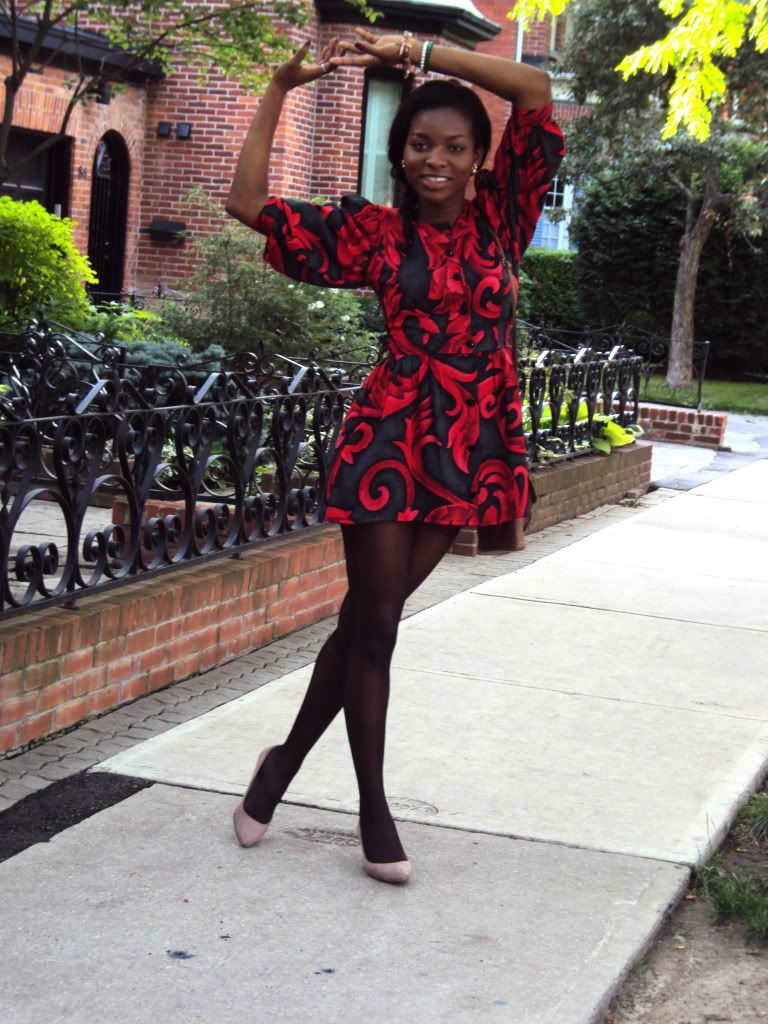 dress- vintage, shoes- aldo, jewellery- thrifted/h&m
I am wearing this vintage dress I bought a little while back from 69 Vintage. I love the shapes that immediately got me thinking of fiery dragons for reasons unknown. I decided to pair it with leggings since I felt it a tad too short; and was not too trusting of the wind. Surprisingly enough, the dress remained faithful and stayed defiant against the gusts of wind that were looking to shame me. Ha! Might wear it again sans the leggings.
Hope you are all having a pleasant weekend!