A little confession: I am a tad bit obsessed with AMC's
Mad Men
. Set in the 1960s, the show follows the lives of a group of people working in an advertising agency. From the shops and the cars, to the furniture and decor, the set and props are pretty spot on. If you are able to look beyond the layers of nostalgia and political incorrectness, the show truly is a joy to watch. More than just a period drama, the show brings to light to social, political and civil matters.
But enough of that already! Who am I kidding, what I enjoy most about the show is the clothes. As we may or may not know, I truly appreciate everything from the mid-century (40s, 50s, and 60s), especially the clothing style; and I would love nothing more than to take a tour through the stylist's wardrobe (no matter how brief). Of course, the men always look dapper in their suits-three piece or otherwise, but that's a topic for another post.
The ladies are so well put together...it looks so effortless it makes me want to travel back into time. No offense to Peggy Olson and the other ladies on the show, but I find the styles of Betty Draper and Joan Holloway especially inspiring.
With the season 4 just a few weeks away, I thought I'd pay a little homage in anticipation.....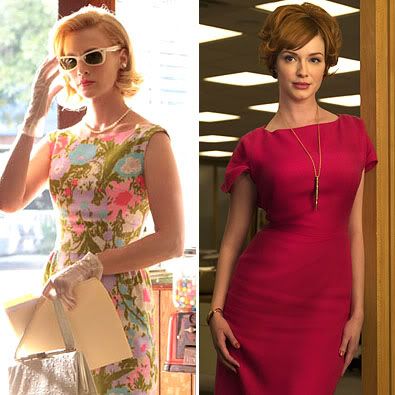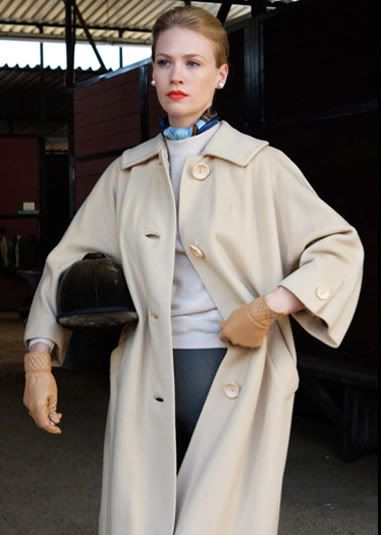 image credit: fashion renegade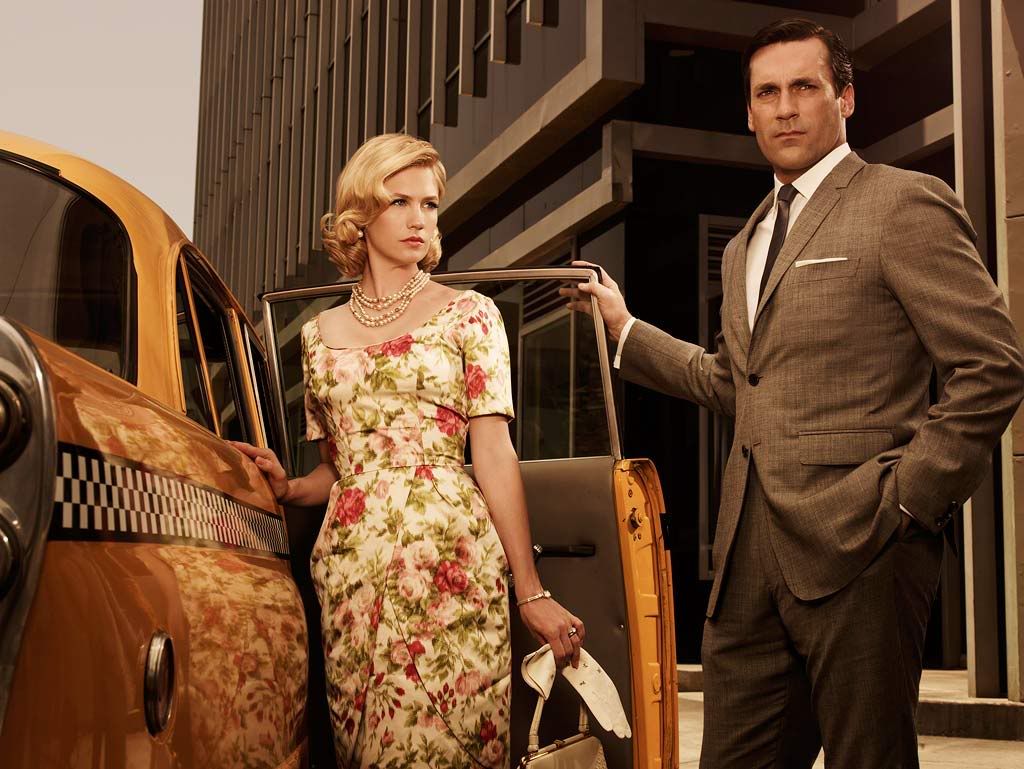 Betty Draper. Always and forever glamorous; even when horse-riding. Full skirts and petticoats characterize her wardrobe. A cross between Sandra Dee and Grace Kelly, a strand of hair is never out of place. Even when "angry", she manages to remain elegant, classy and very feminine. I am lusting after that cashmere coat and those gloves.
image credit: fashion renegade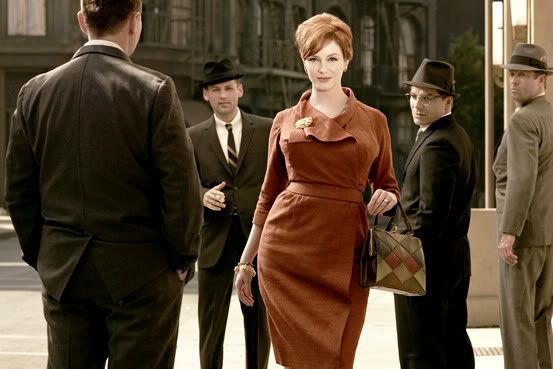 image credit: wall street journal
For Joan Holloway, think figure hugging dresses, red lipstick, pencil skirts, bright shades, brooches. She manages to be sexy without baring anything at all. My favourite accessory? Her confidence...with a capital C. I personally feel like she could wear a rag cloth and still make it look as gorgeous as ever.
Who is your favourite character on the show?
Anyone know where I could pick up dresses, coats and accessories inspired by this show? Anything at all? A lot of things I've seen on
modcloth
and
blue velvet vintage
are currently out of stock :(
Hope you're all having a pleasant week so far. Thanks for your lovely comments on the post below.
Bisous,
Abs