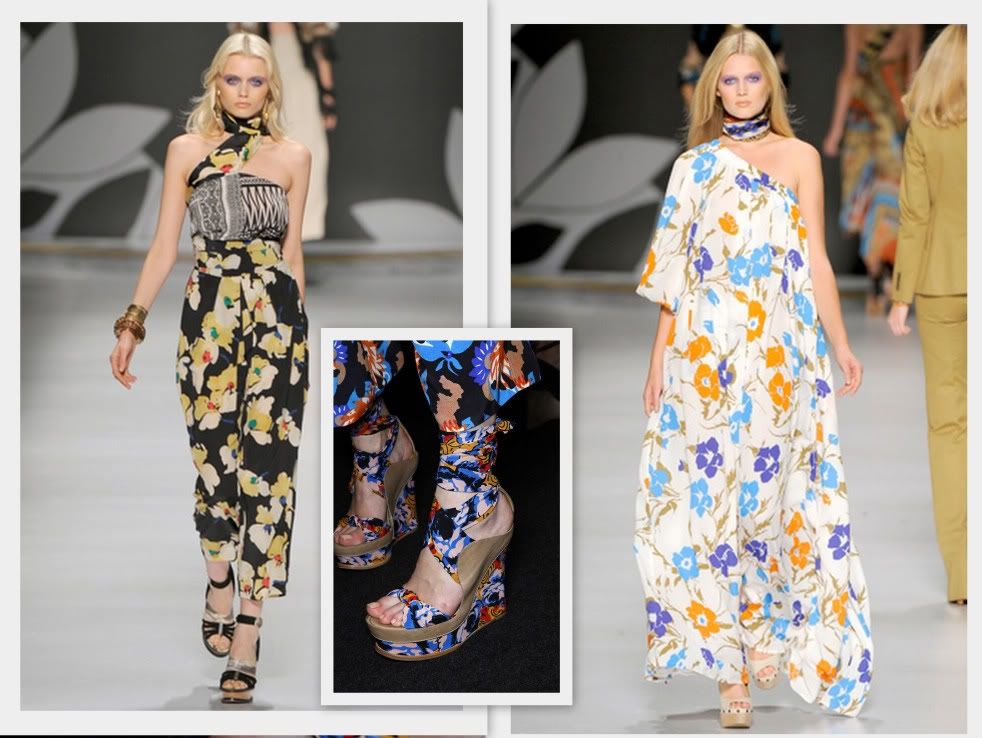 The Vivacious Florist
Veronica Etro went straight for the jugular with Etro's Spring 2011 collection. If you're one of the bold and daring able to stomp down the street while your footsteps strum to the tune of shining star, then I imagine this look is right up your alley. A bit nomadic with a dash of flower power, Etro drew inspiration from the Tuareg and Berber tribes and the Ndebele people of South Africa.
Bold prints infused with geometric patterns? Yup! That's so necessary. H2T. Footwear and all.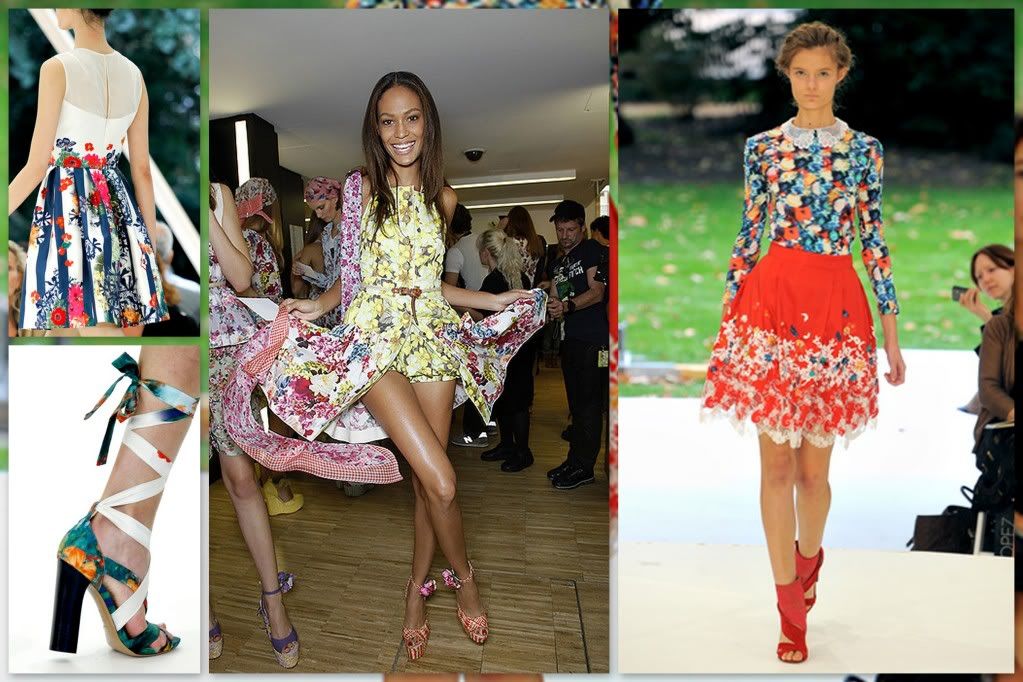 The Floricking Florist
(I challenge you to say this 5 times quickly without getting tongue tied)
Now, here's a girl who never leaves a field un-frolicked. To do so will be nothing short of an abomination. Erdem's Spring 2011 collection had me thinking doll houses and garden parties. Only instead of my 5 year old self with imaginary friends, I'm picturing the rows of life size doll houses on the streets of Amsterdam where women rode their bikes in summer dresses and 5 inch heels without batting an eyelash.
Mr. Moralioglu never tires with the way he reworks florals, like the addition of lace along collars and hems to break up all that vibrancy and balance out the prints. Floral Interrupted!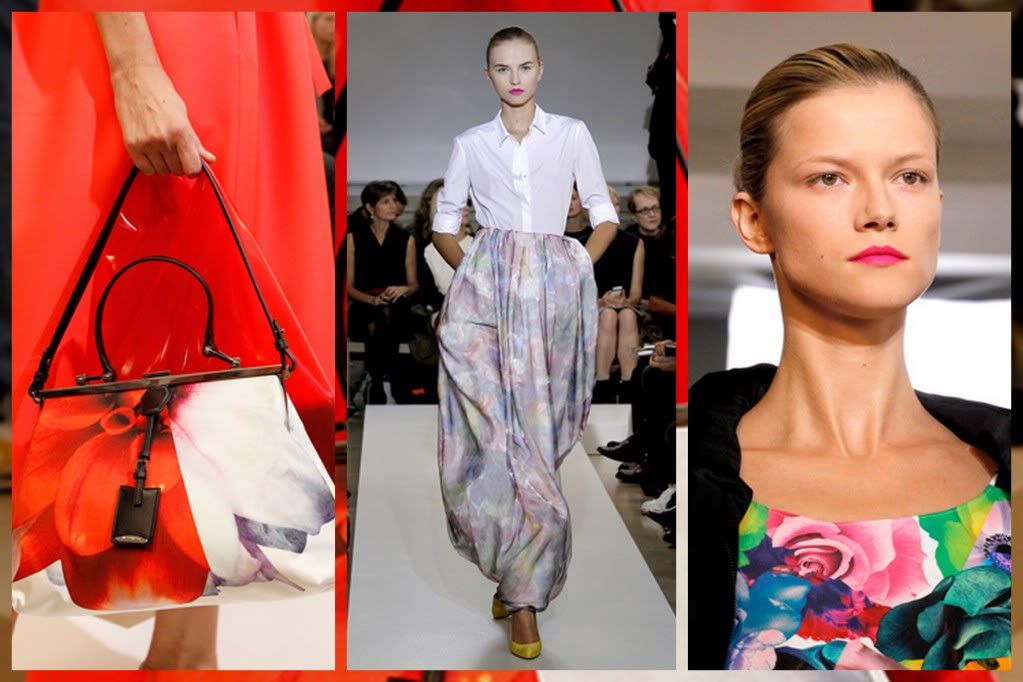 The Unfussed Florist
Sure the take home message from Jil Sander's Spring 2011 collection were the vibrant ballgown maxi skirts and plain white tee combo.
But, but, but, slow your horses...amidst all those rainbows, and right down the proportions aisle, were bits and bobs of florals. Florals so abstract, they create a composition that could be interpreted as anything but, well...floral.
A silent seductress, this lady does haute couture without all the fuss. She's sophisticated without all the complications. She keeps things minimal while still managing to deliver maximum impact. Boom boom pow!
So ladies, which florist are you? What's your alias- Jil, Etro or Erdem?
Current theme: The Florist