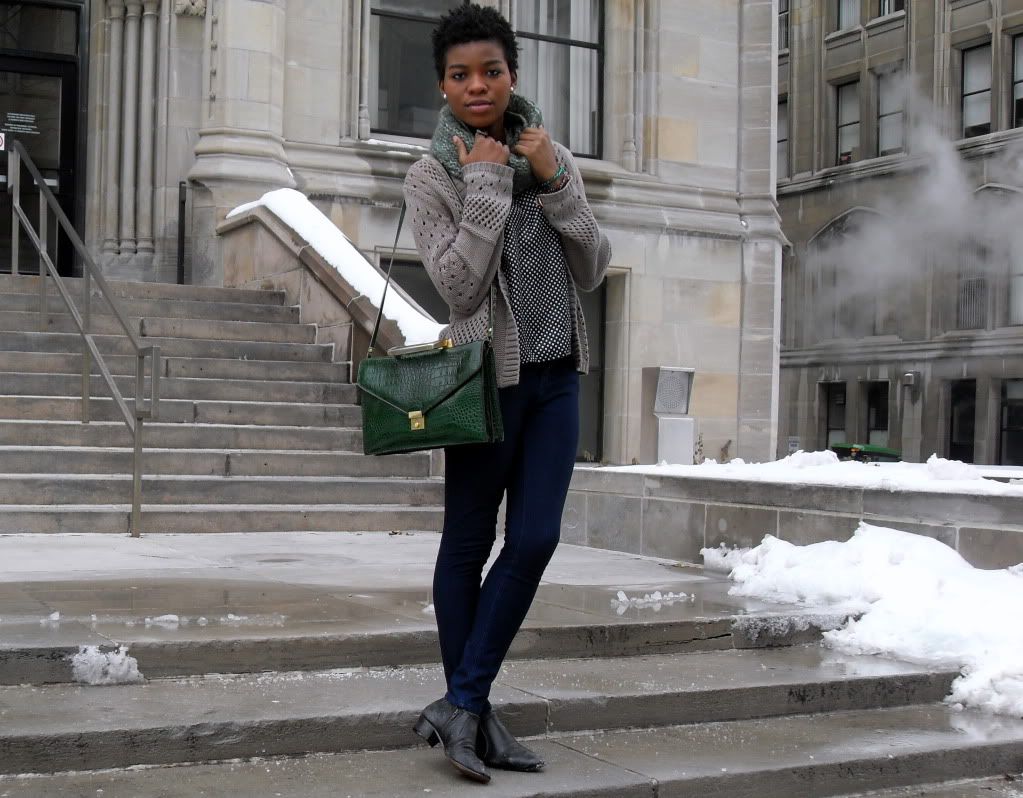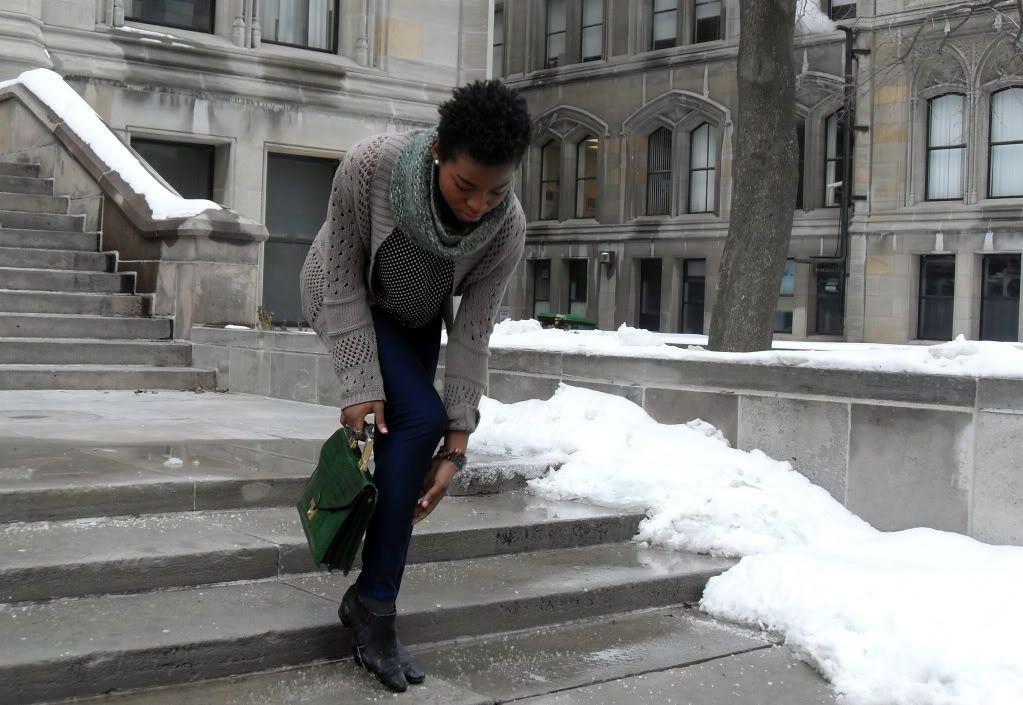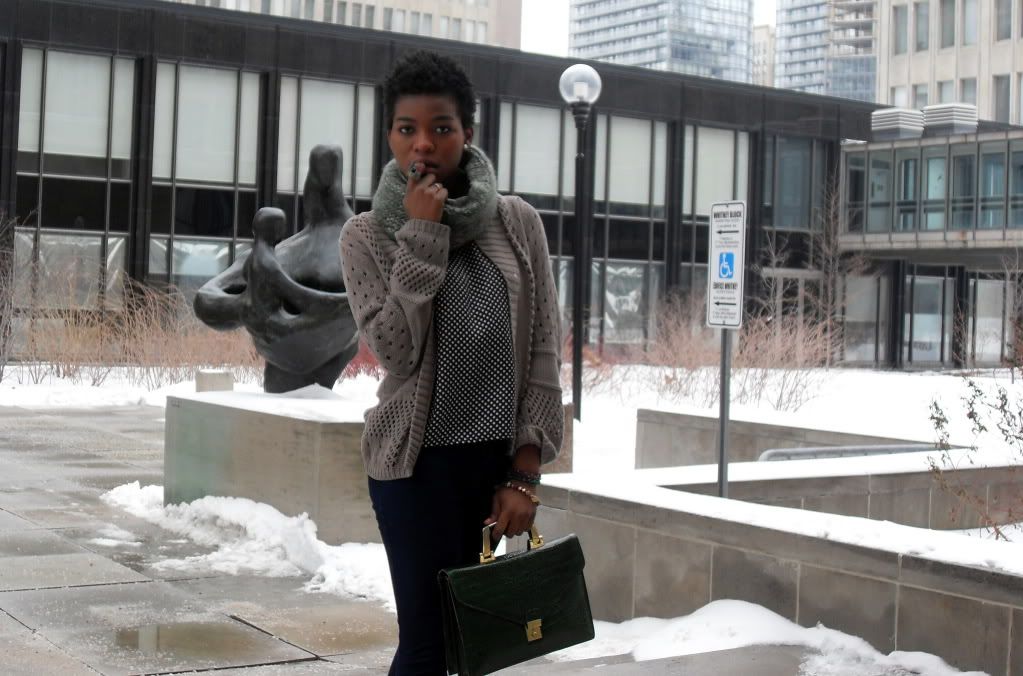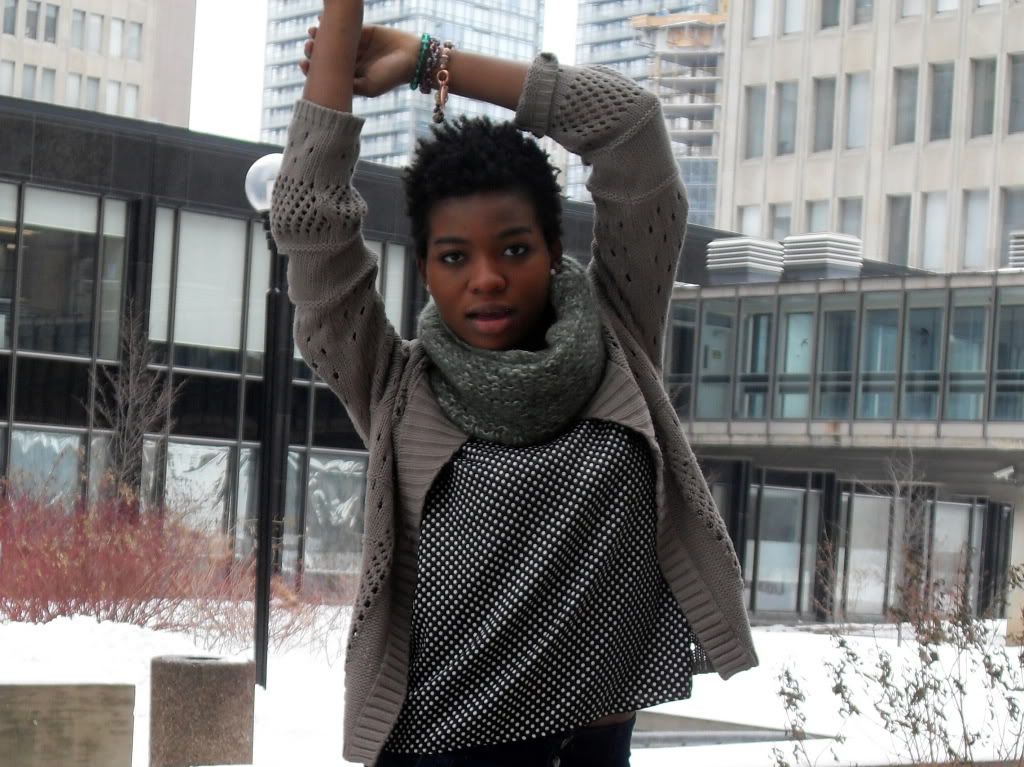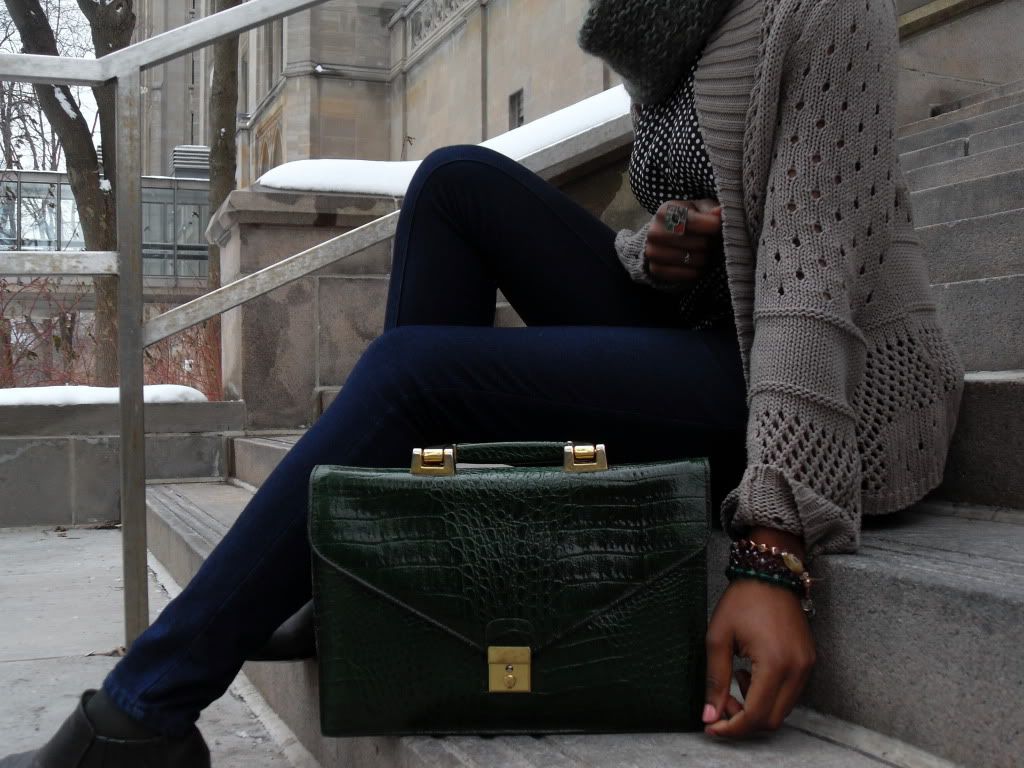 vintage crochet jumper
vintage bag from I Miss You Vintage
knit scarf and jewellery from h&m
jean trousers from urban outfitters
vintage ankle boots
Procrastination is looming. Over 2 hours spent making a playlist to keep me company while I clean my mess of a room? Definitely the height. Going gaga over interior design ideas for another 2 hours and coming up with a million and one ways to revamp the flat? Definitely solidifies it. And now, messy room intact, the question at hand is whether or not to jet on over to the
antique market
. I doubt I'll find a lot seeing as it's been open since dawn, but it's worth a shot and will make for a pleasant walk since we're enjoying a relatively mild day here.
The scarf was a Christmas present that does a terrific job at keeping my neck warm. Given the amount of wool in that thing and how much time it took for me to get used to it, it better keep me warm. I've wanted a briefcase bag for a wee bit now and this one from I Miss You perfectly satiates that. The crocodile leather, rich green colour and gold clasps make it my absolute fave.
Okay, I'm off to the the market now. Feist's remake of Francoise Hardy's l'amour ne dure pas toujours is coming along. Having a clean room will have to wait. Hope you are all having a wonderful weekend. Talk soon.