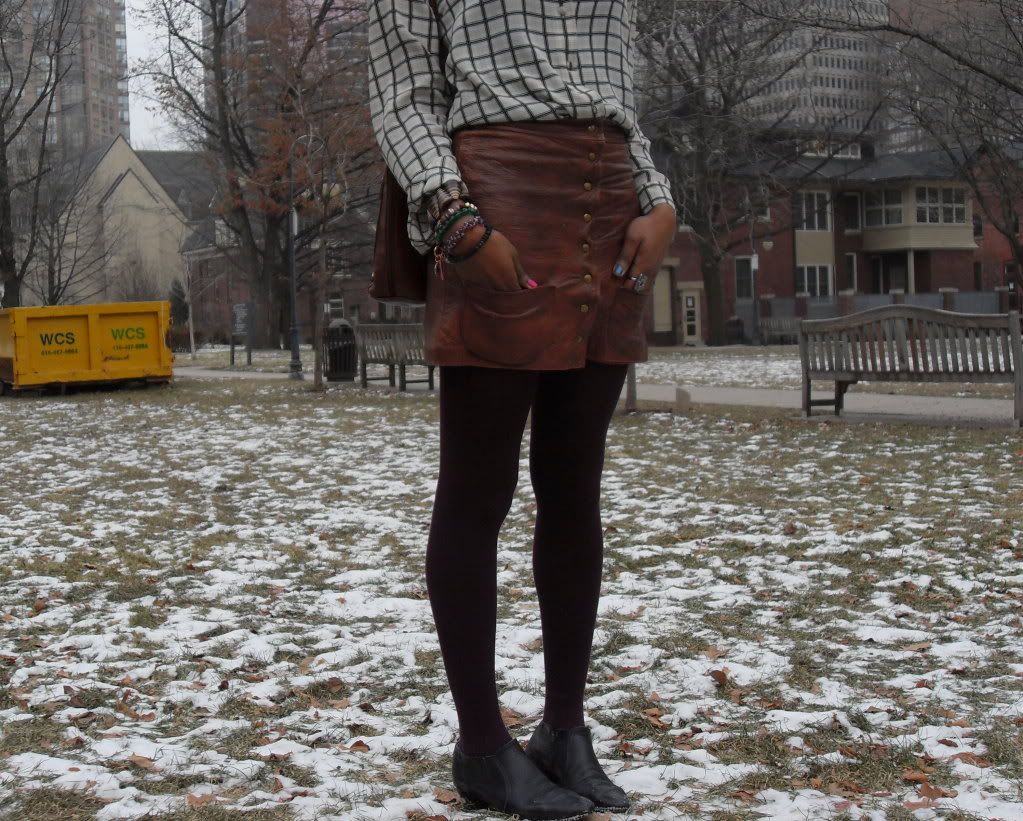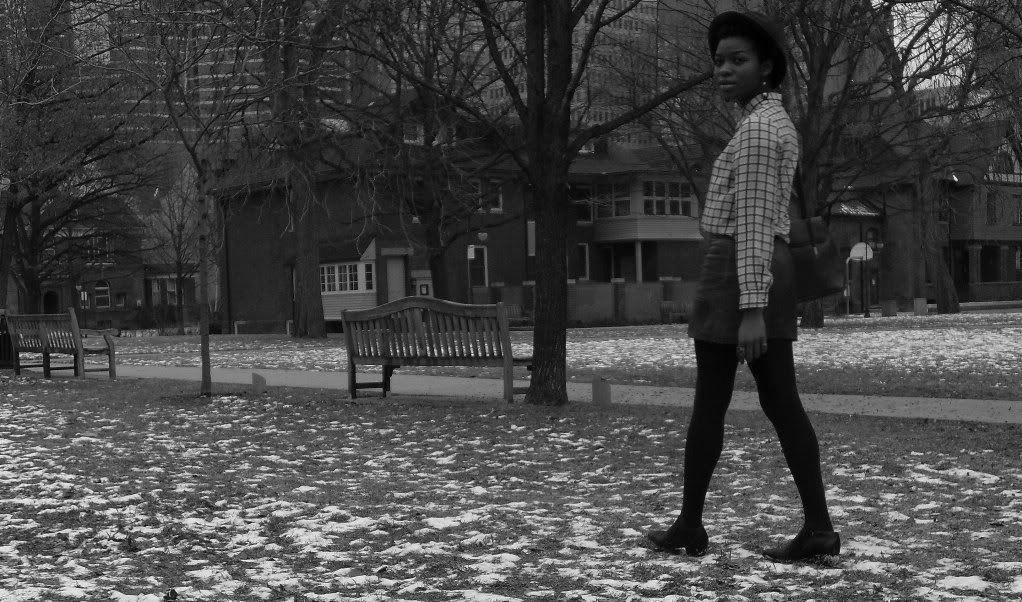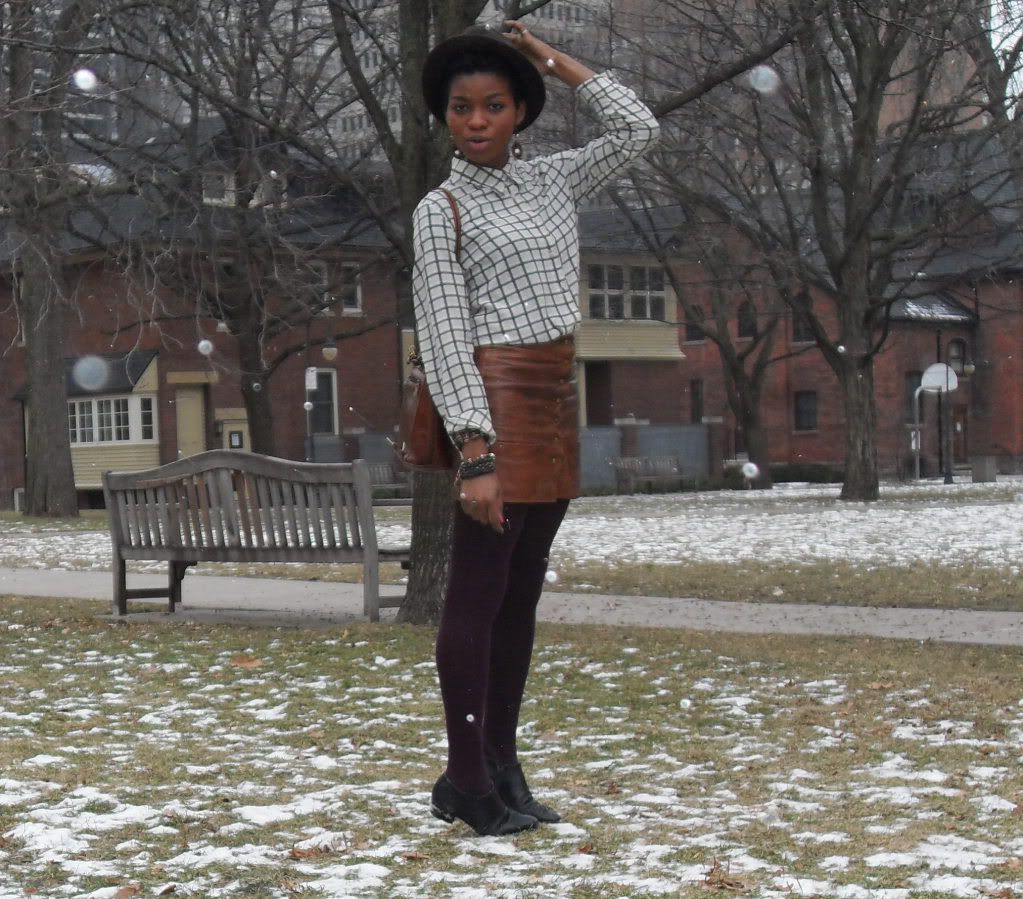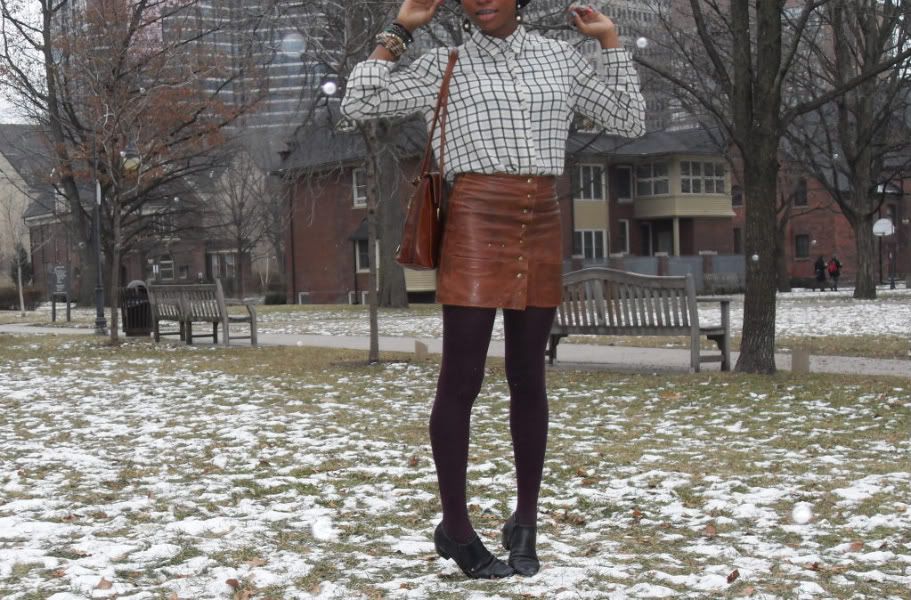 Hope you all had a jolly Christmas season filled with lots of warm fuzzies. I always feel so blessed when I think about the sacrificial love shown for us. Leftovers from our Christmas dinner has done nothing but fuel my comatose state. I slept, ate, watched movie upon movie, ate, and slept some more. Up until this morning, I've pretty much watched life go by outside my windows...whatever little there was. Boxing day came and went, but I refused to move a muscle. I decided it would be much more fulfilling to stay cozy indoors and watch The Sound of Music instead. Were any of you able to snag up some good deals?
The streets are still way more quiet than usual, but some fresh air was long overdue. Stepped out in this for a quick stop at the bookshop and a chat with friends over hot chocolate. The skirt was an off find at a vintage shop a few months ago. Love the colour, worn in leather and surprising front pockets.
Can you believe its 2011 in a few days? Sounds to me like such an odd number. Any plans or expectations?