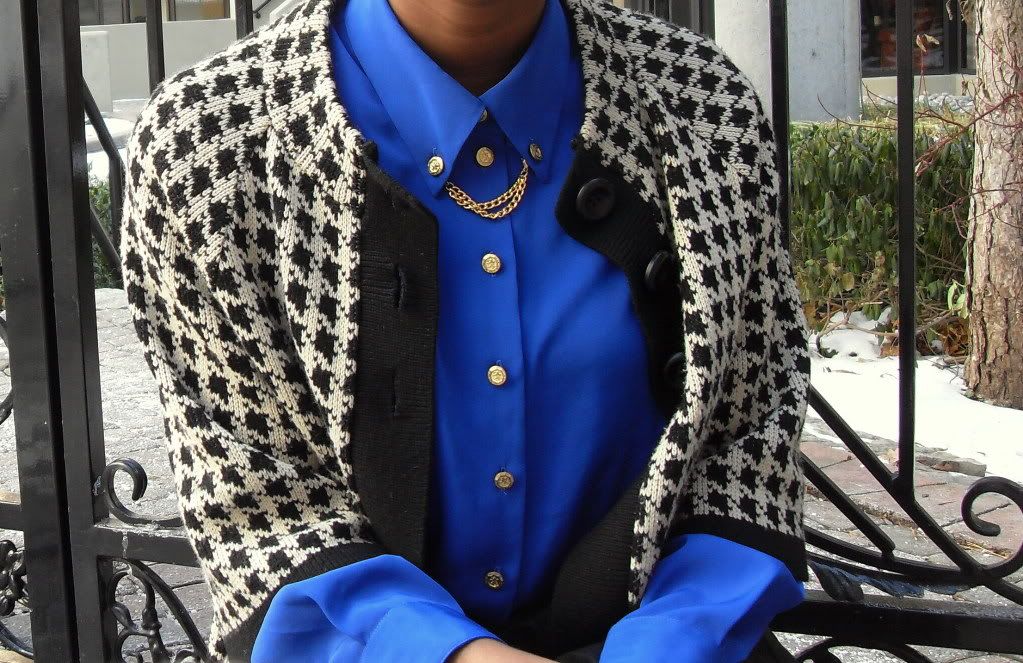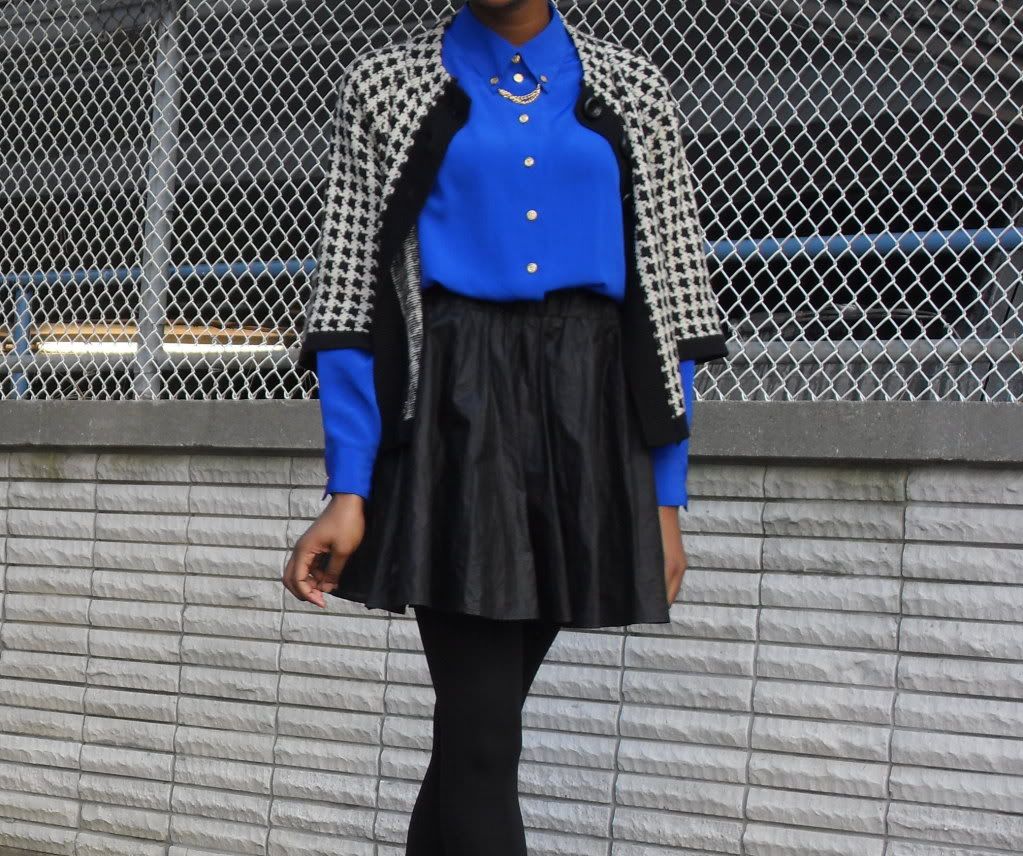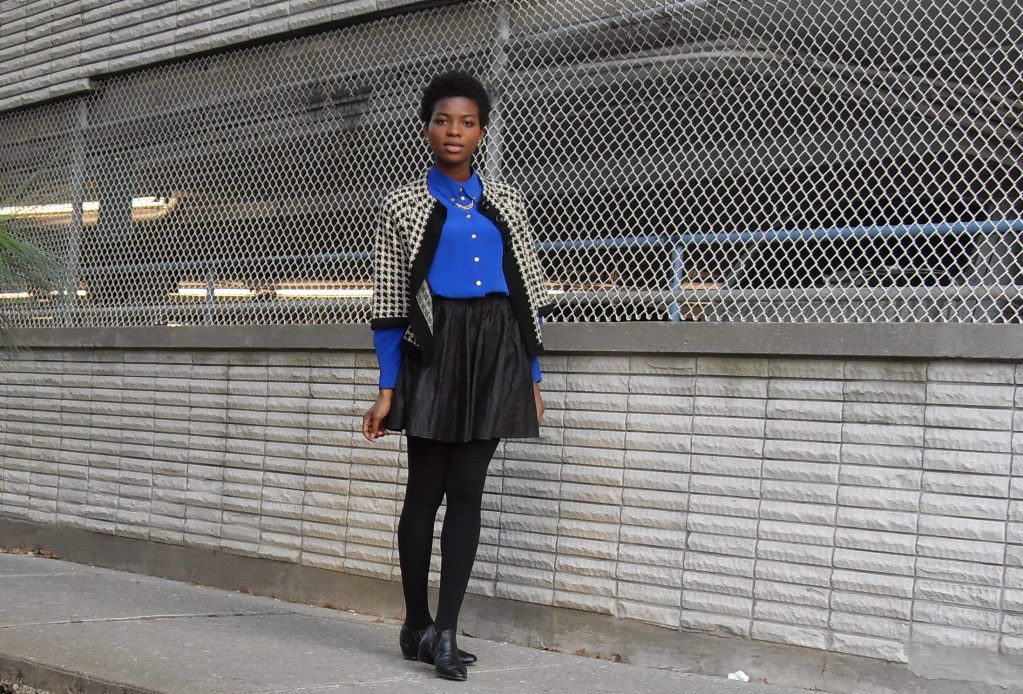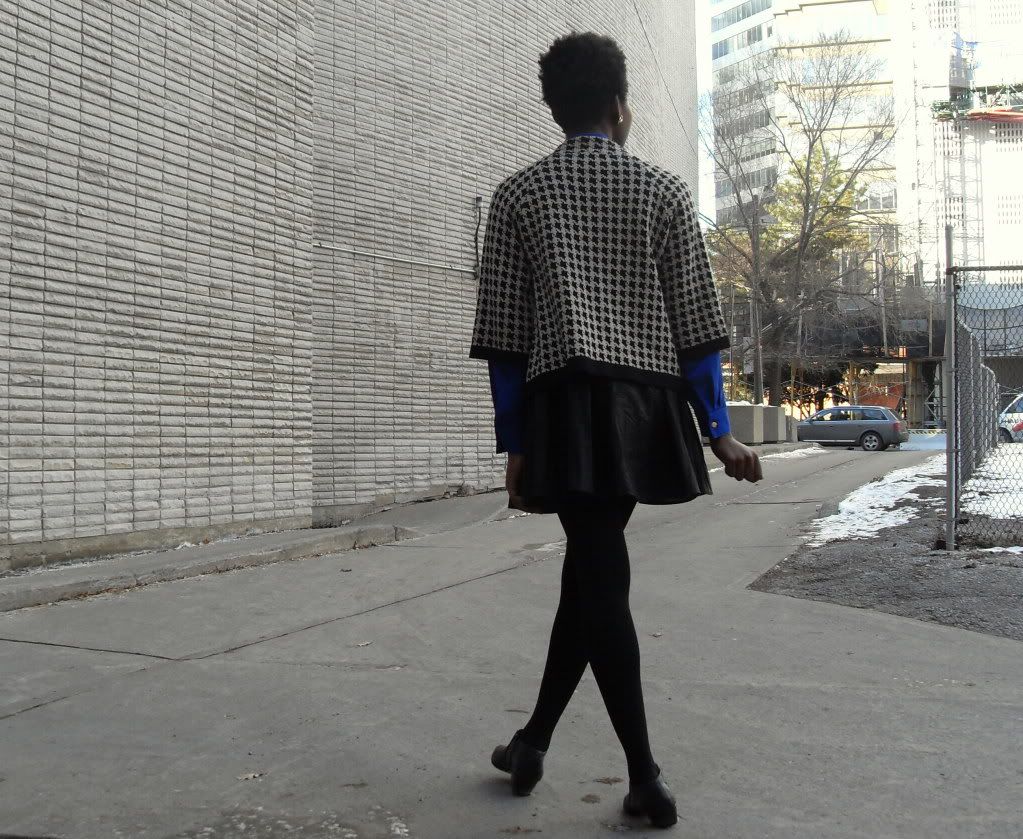 Take a close look at the ground around me. Two days till Christmas and barely any snow. Okay, maybe a spot here and there but it's nothing to write home about really. I've found the weather to be relatively mild as of late, allowing me to wear nothing but skirts and dresses everyday this week; with stockings of course (I said mild, not warm). This one is from h&m. The fabric looks a bit like leather but is much lighter. Noticed I was wearing a lot more black than usual and decided to balance it out with a thrifted royal blue jeremy scott blouse. I love the gold buttons and chainlink across the collar. Can't think of a better way to wear it, than to button it all the way up. The cape-cardigan was my mum's.
On a different note, has anyone else noticed the slew of advertisements for fragrance as of late? Rather perplexing, especially because a lot of them are not necessarily new. Then it hit me. Duh! Tis' the season for err...buying/spending? Welcome to the golden age of commercialization, where Christmas has been subjected to running helter skelter like a headless chicken, all in the name of finding that one special gift. That being said, the Dior J'adore advert featuring Charlize Theron is over 3 years old, but remains one of my faves. Probably has something to do with the song-
a funky space reincarnation
by Marvin Gaye. I haven't a clue what he is singing about, but I love the tune and that line "we gon' get married in June". Gets me everytime.
So tell me, are you sitting by the fire enjoying some hot chocolate in good company? Merry Christmas to you and yours!