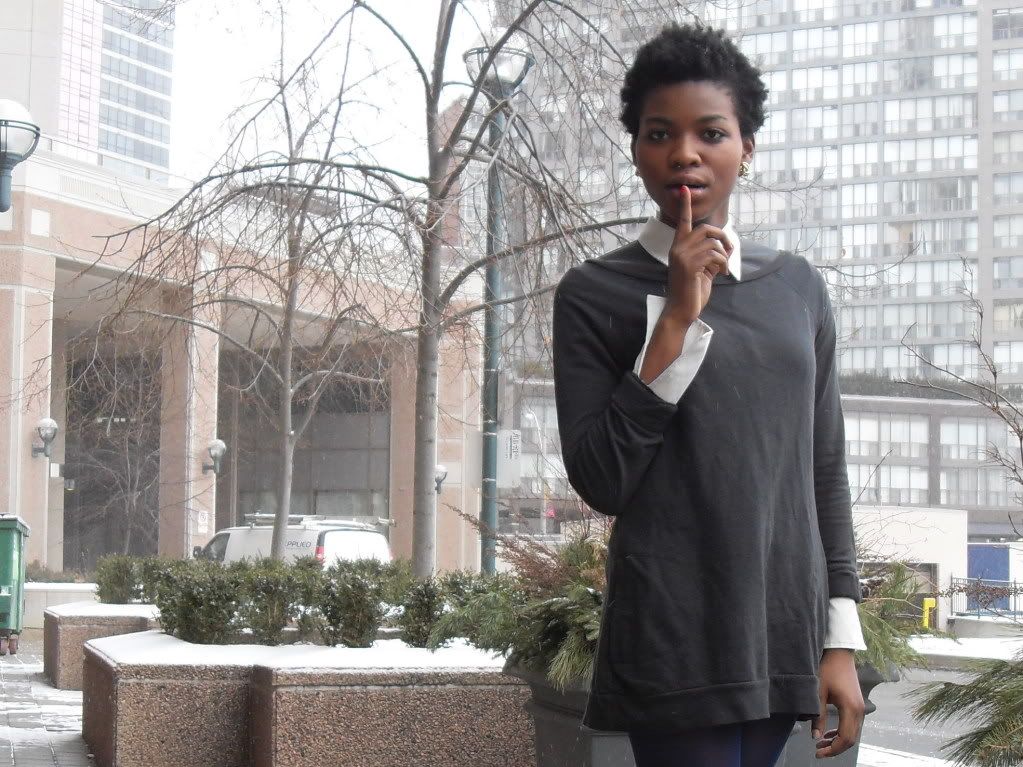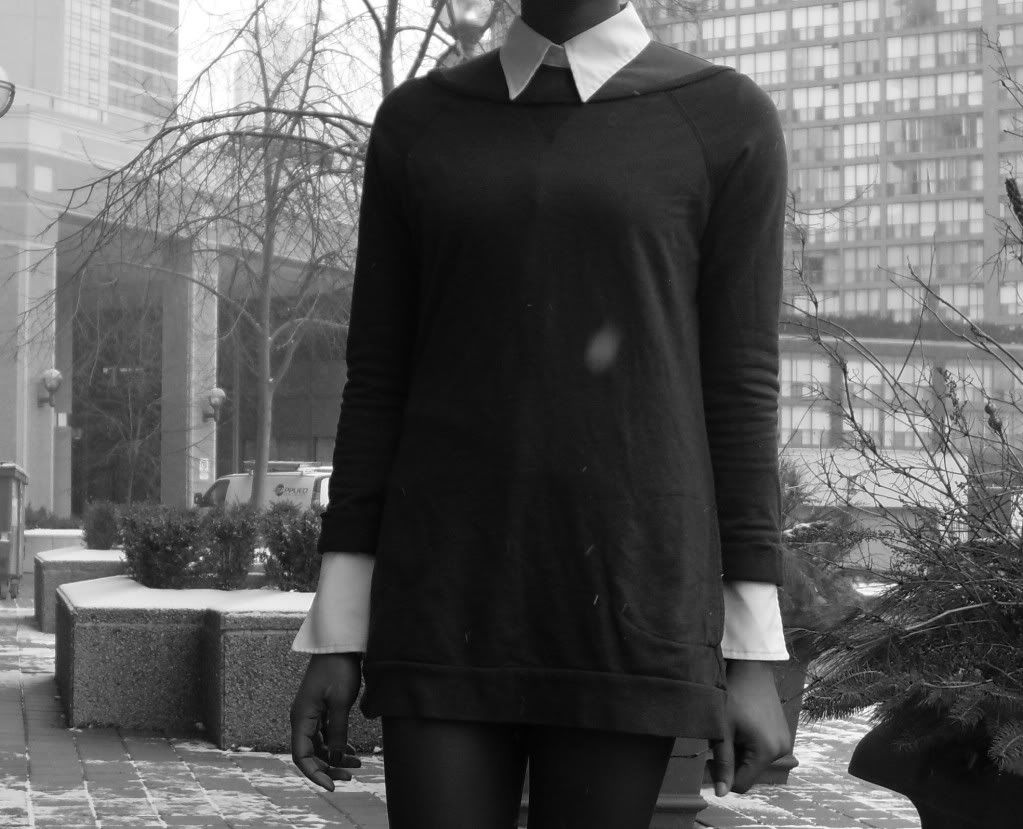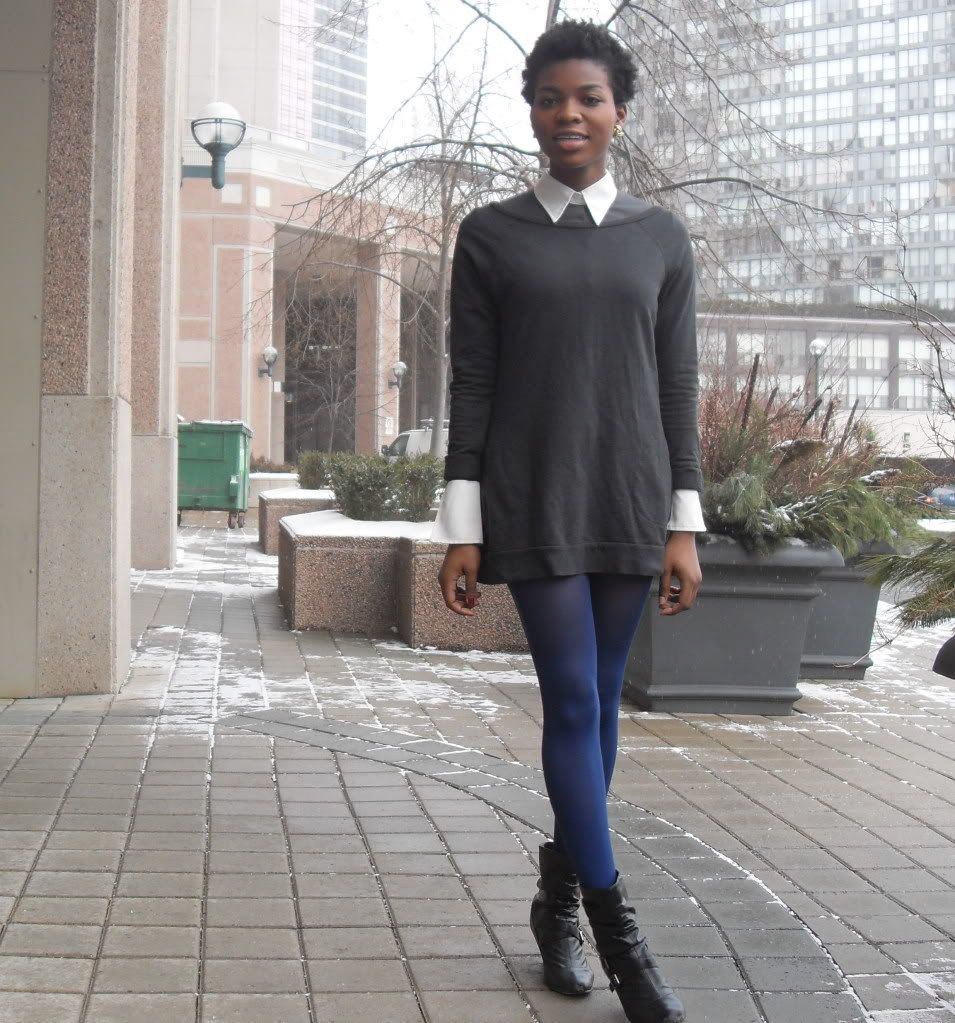 Currently, everything around me appears to me moving in slow motion. I blame the light flurries and the fact that for the first time in a long time, I'm home on a Monday morning cozied up in a blanket sipping copious amounts of earl grey tea. It's the little things. I'm watching Runaway Bride with one eye and typing this post with the other. I apologise in advance if nothing is coherent. Trying to figure out why a lady keeps planning, but ends up fleeing from her wedding is taking up a bigger chunk of my brain than necessary.
I 've fancied the idea of a buttoned up shirt for quite some time and decided to give it a go at the risk of blocking my wind pipes. As if it wasn't hard enough to breath with all the frozen air out there. And because there's nothing like a bit of colour to kick start the day, I paired it with vibrant blue leggings.
Say, where can a girl find a decent pair of winter boots around here? I have a feeling the upcoming months are not going to be too kind to me.
Happy Monday everybody! See you soon.