SMILE (Written by Charlie Chaplin; Performed by Nat King Cole)
Smile though your heart is aching
Smile even though it's breaking
When there are clouds in the sky, you'll get by
If you smile through your fear and sorrow
Smile and maybe tomorrow
You'll see the sun come shining through for you
There's something about sitting outside in an open space with fresh air and lots of greenery that makes me go ahhhhhhh......
I was outside yesterday just hanging out; simultaneously people watching. I noticed a lady walking by looked glum and immediately this song popped into my head. I was tempted to jump out of my chair and sing her the words. Then it dawned on me, although the lyrics say 'smile', the music is rather melancholy and could have the opposite effect. What am I to do when a stranger of a woman bursts into tears? Especially when I am the source? Or maybe she would look at me and say have me know she is not at all upset and that's just her "look". Unfortunately, this was not a movie set, and I am certainly no actress. We settled on taking some photos instead. By the way, this all happened in the span of 30 seconds.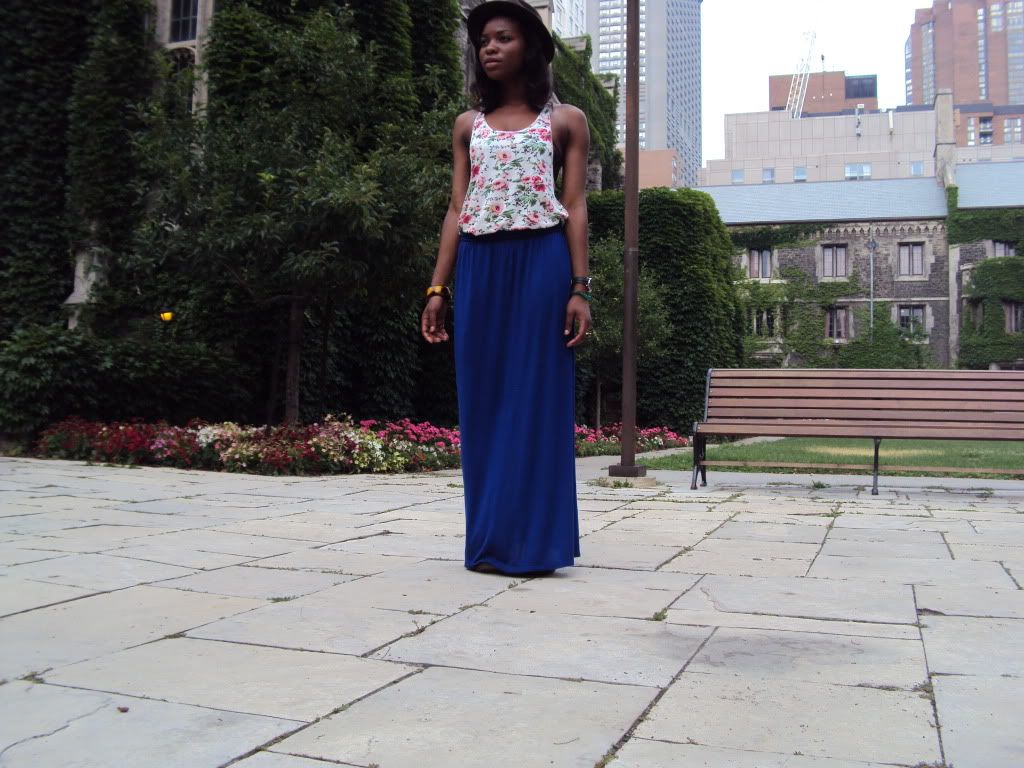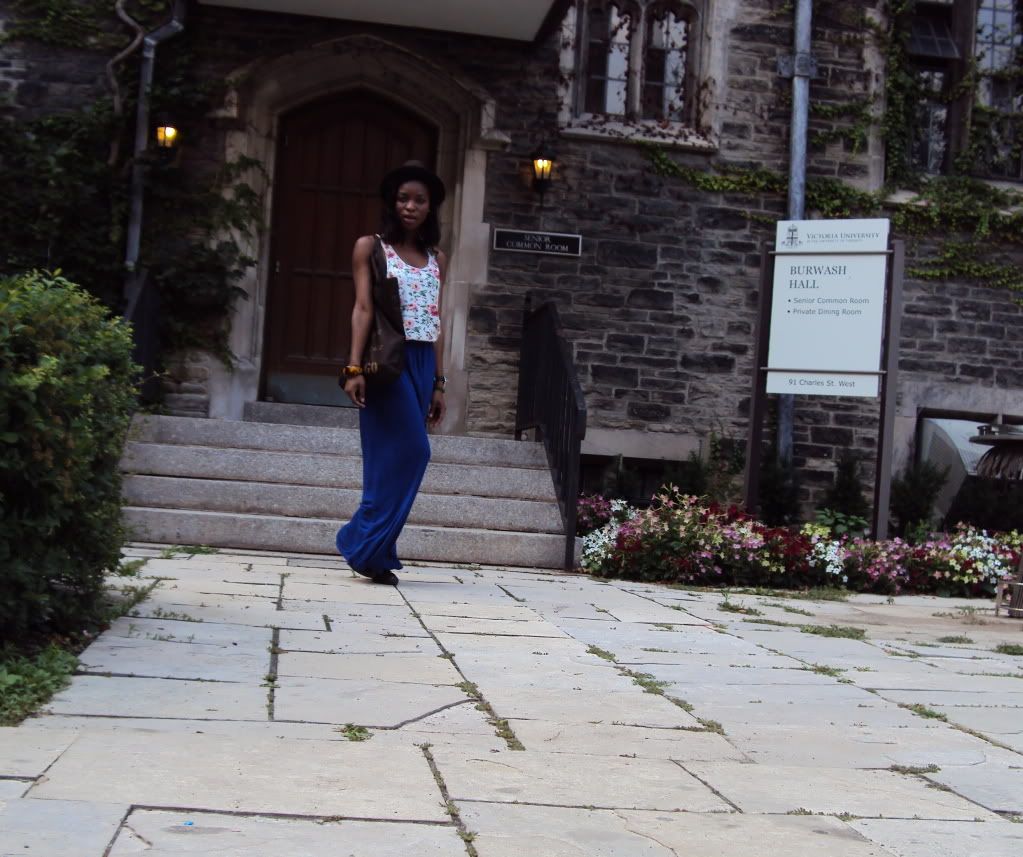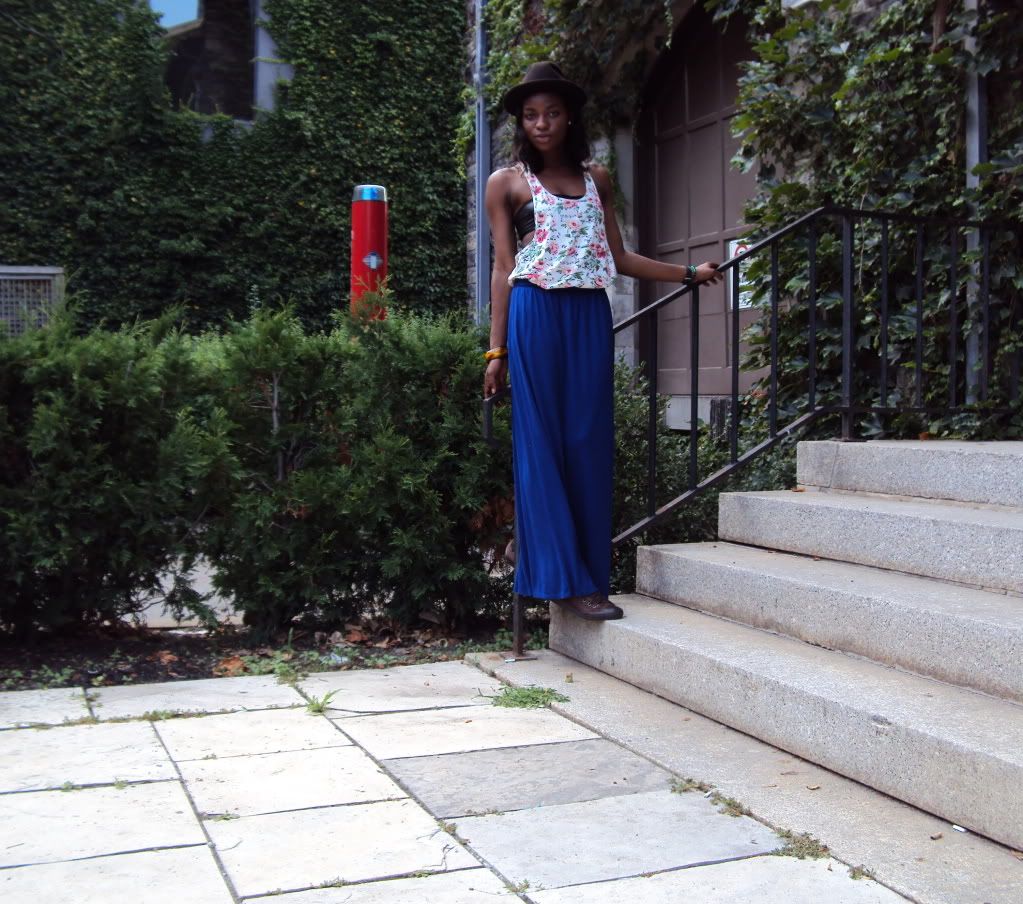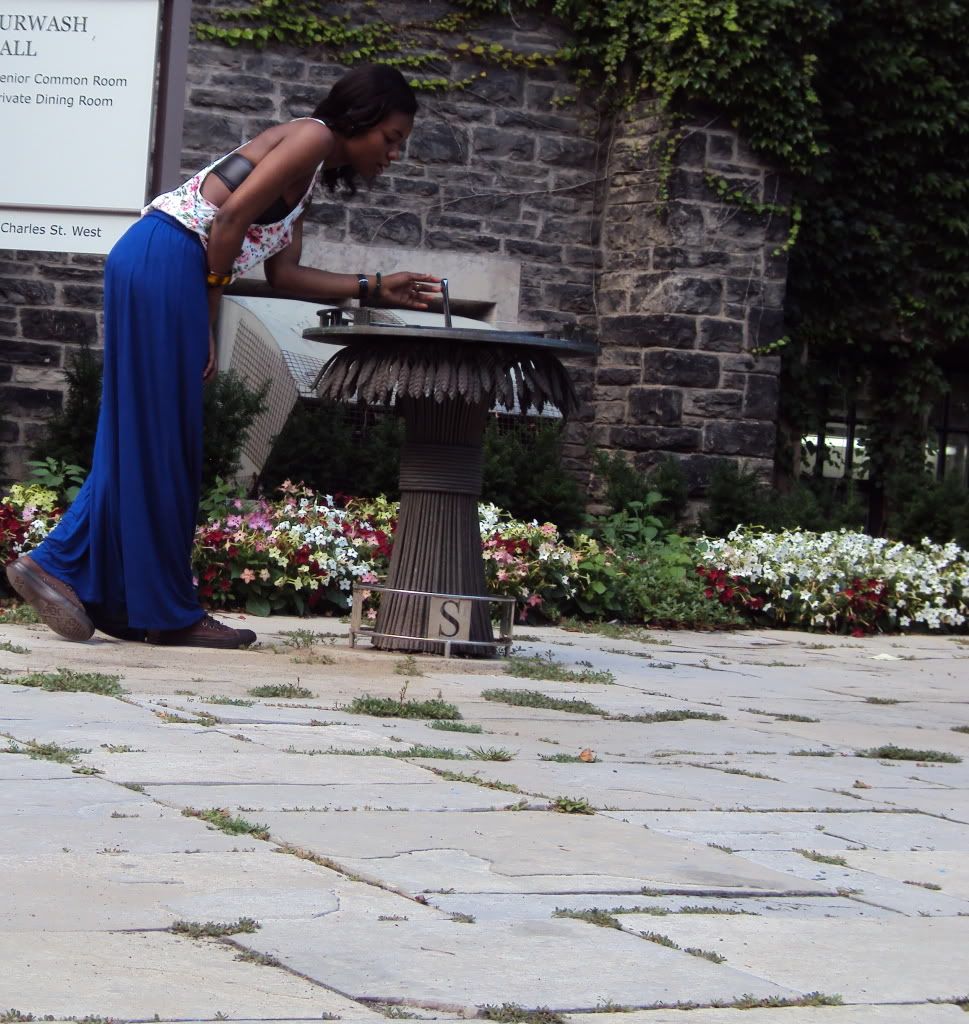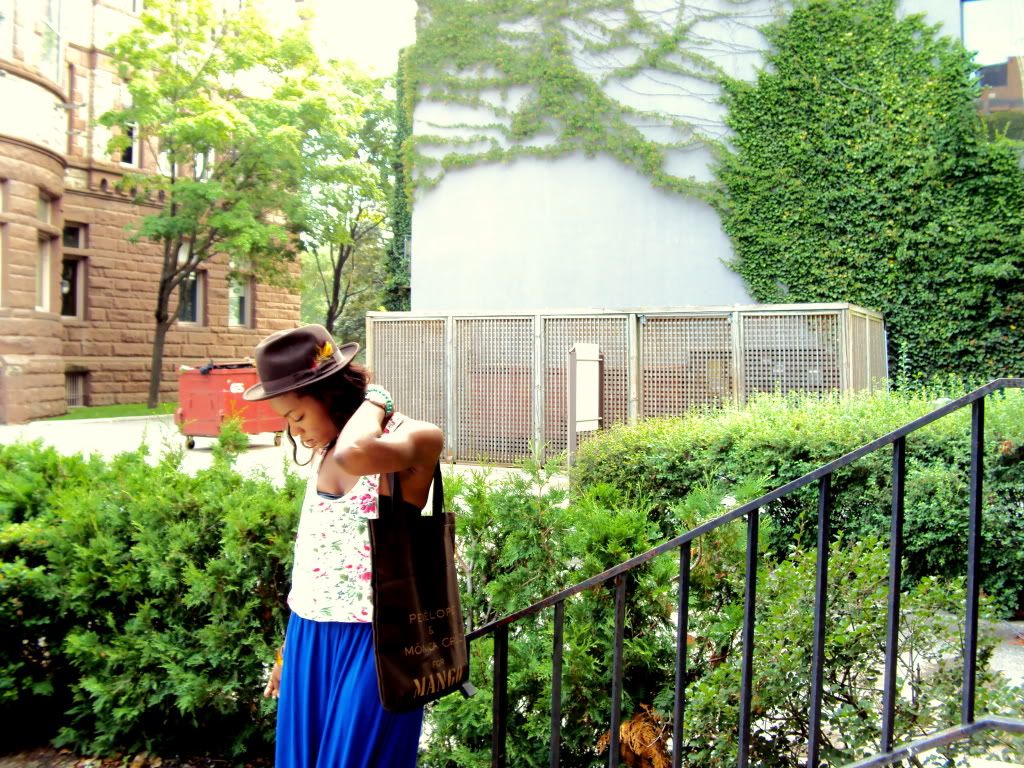 skirt: f21; bandeau top: American apparel; tank: primark; tote bag: mango; fedora: dad's; shoes:converse
Wearing a maxi dress as a skirt.I love the royal blue colour, so bright and vibrant. My mood said to go with an equally lively flower print tank. the fedora is just charming with the little feather details. It belongs to my dad but not for too much longer now.
What would you have done? Do you sometimes have song pop into your head or is it just me? Tell me quick so I can fix it.
Bisous,
Abs