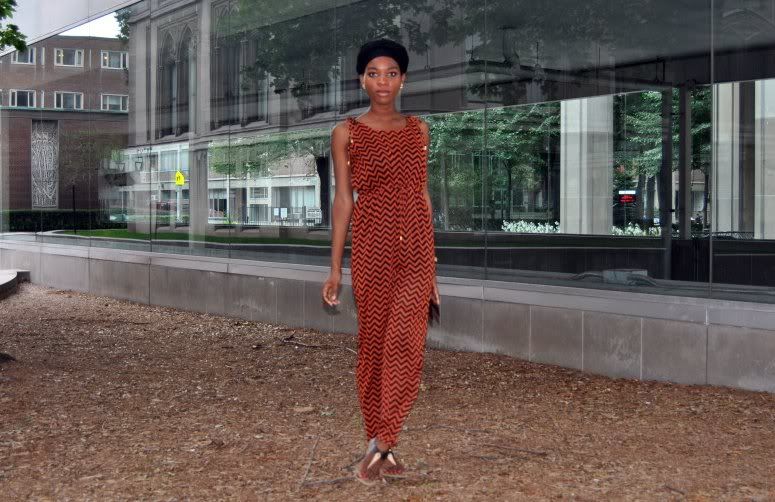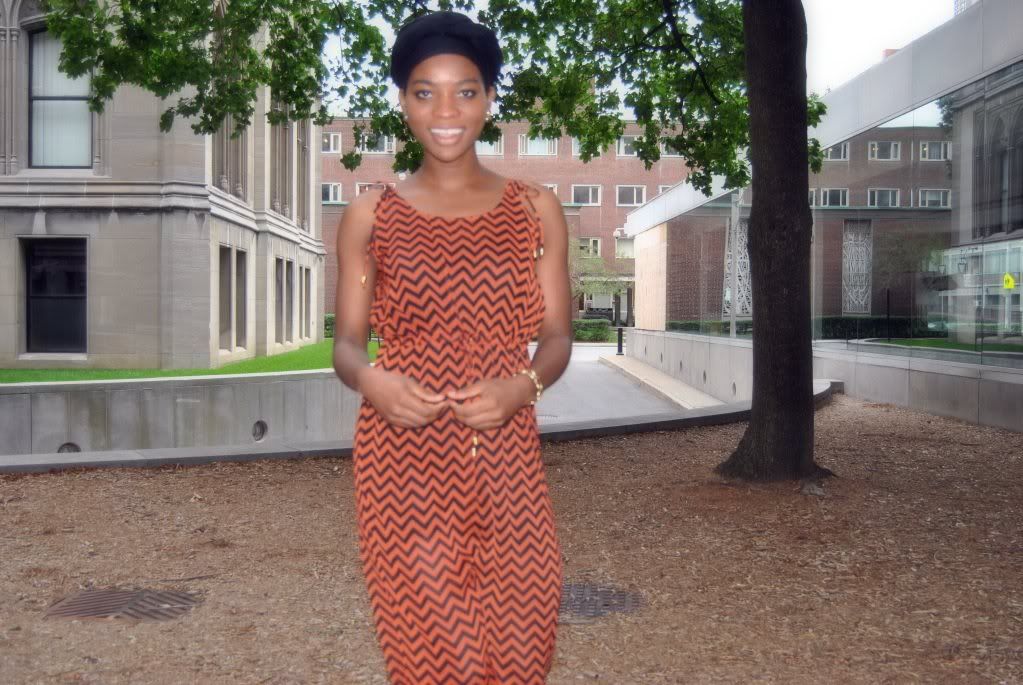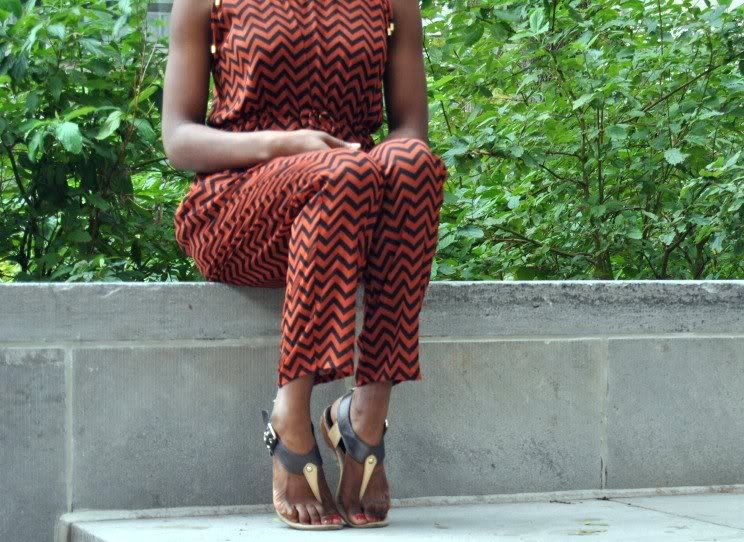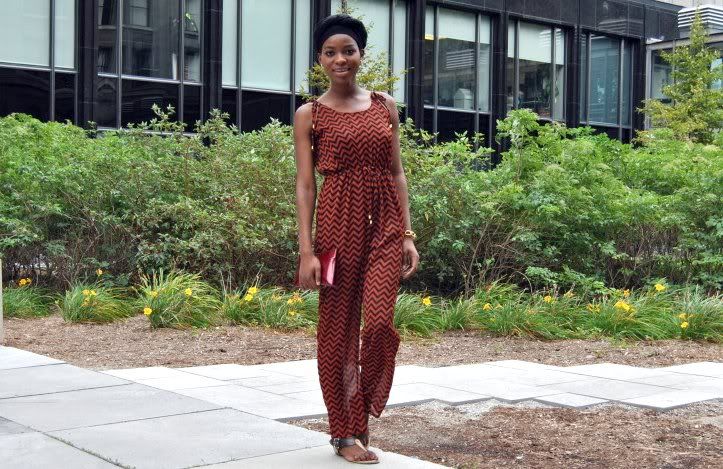 h&m jumpsuit, nine west sandals, vintage clutch
Back to regularly scheduled posting.
Apologies for falling off the wagon for a while there.
Between my sister packing up and heading back to England, me trying to figure out life after graduation, searching for a new apartment, and basking in the summer sun; there was little time for much else.
Any opportunity to wear sheer as Fall comes crawling up, and I'm on it. The print on this jumpsuit is a tad crazy, but that's what makes it all the more fun.